Curly Willow Heart Wreath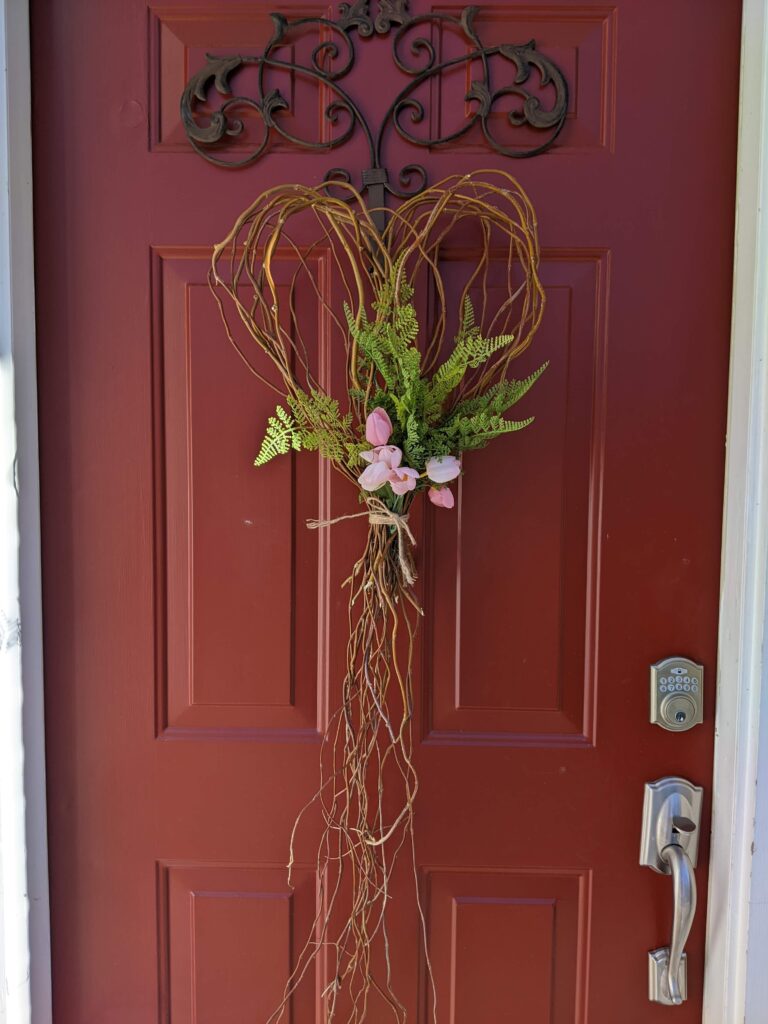 I was walking in my backyard today and noticed my curly willow was getting long and needed a trim. So I decided to make a curly willow heart wreath for our Valentine's Day decor!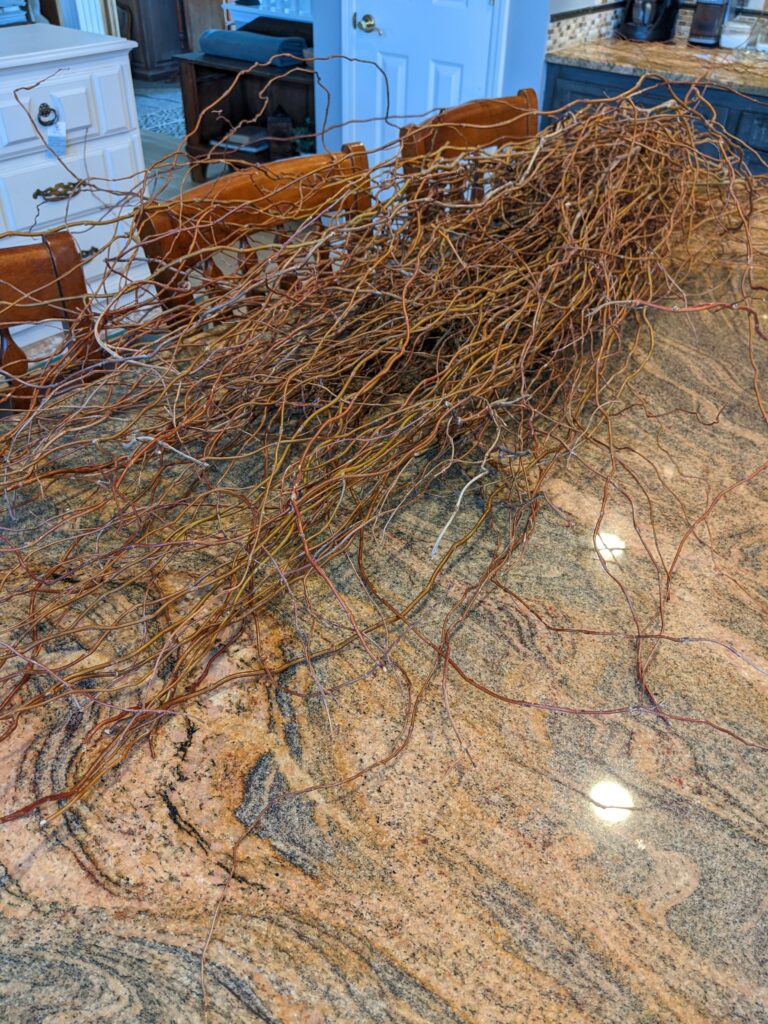 First I cut a huge bundle of branches that were 3 to 4 feet long. No leaves have budded out yet so I didn't need to remove those. I sorted through them to find branches that were similar in size to make bundles that would be made into wreaths.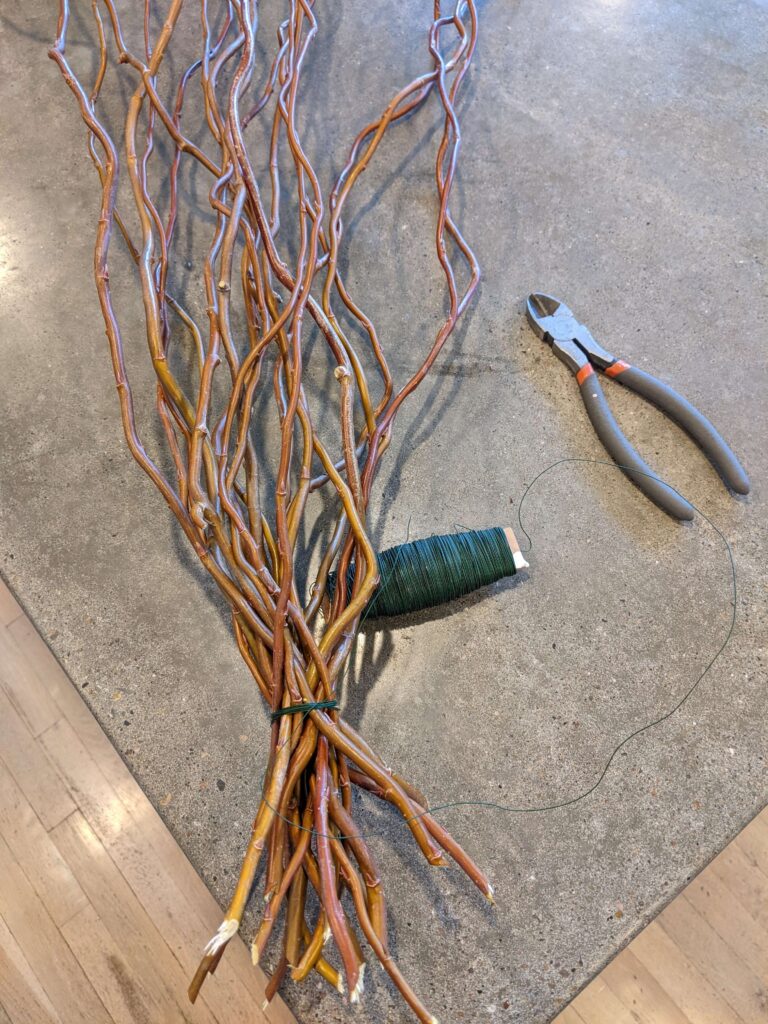 Then I lined up a bundle of about 12-15 branches, thick ends at the bottom. I wrapped them together tightly with floral wire and used wire cutters to clip the wire. I usually find these spools of floral wire at estate sales but you can also purchase them at craft stores.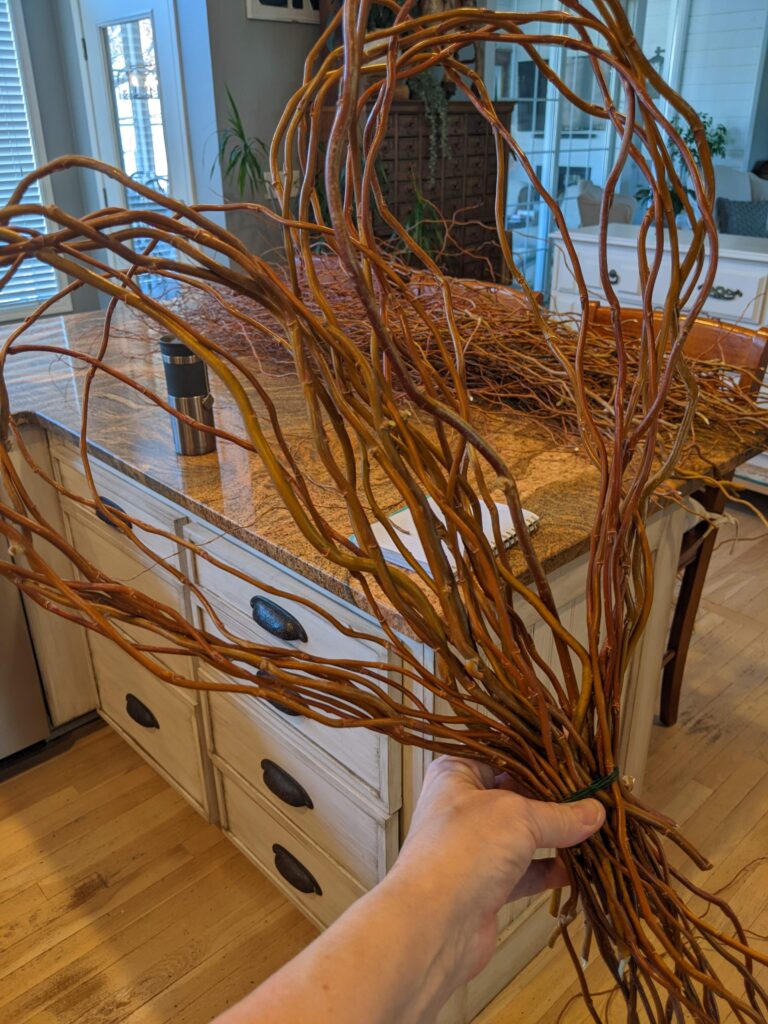 Next, I split the bunch of branches at the top, pulling half to one side and half to the other to create a heart shape. I used floral wire again to wrap it all tightly together. I just eyeballed the size of heart and let the rest of the branches hang down at the bottom. I like the "wildness" of the tips of the branches.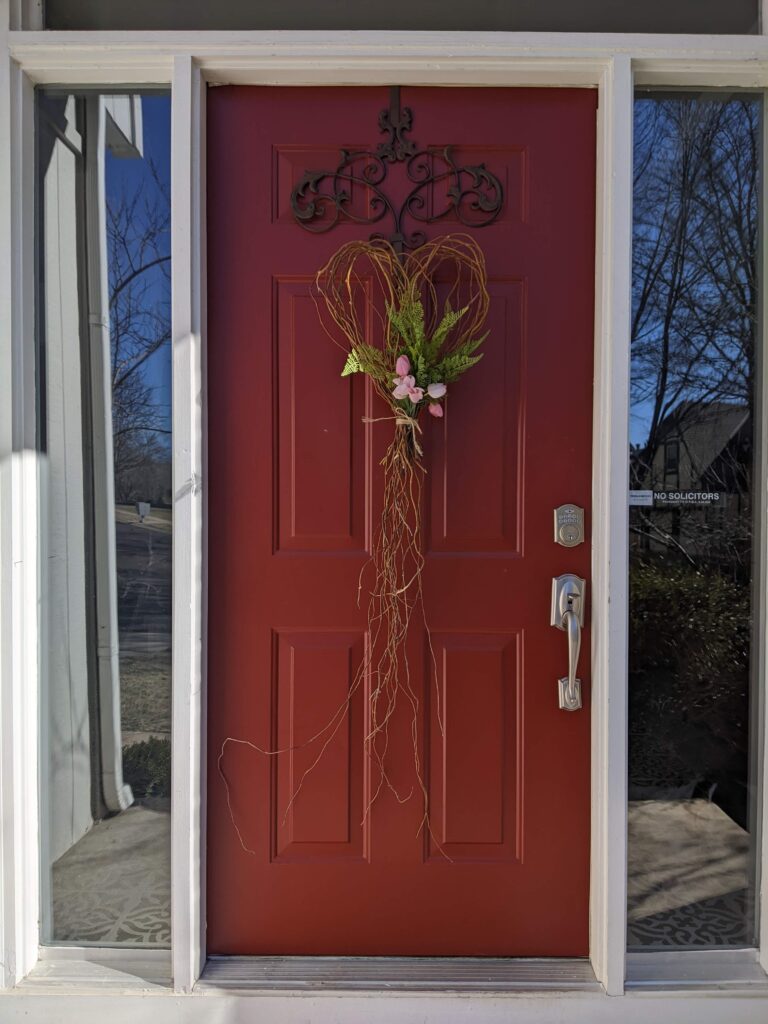 I used jute twine to wrap a few times over the floral wire to hide it and also to attach a small group of faux tulips I had in my stash. I just used a small loop of floral wire on the back to hang it from my front door wreath hanger. I love the long "tail" hanging down my door. A curly willow heart wreath! Just a touch of spring as we inch closer to warmer weather. And I also had enough branches to make 8 more for my 2 spaces in local Kansas City stores.
What kinds of decor do you use to bridge between Christmas/winter to spring?