Garden Thyme Marketplace Shopping
I braved the pouring rain this morning to shop for the Garden Thyme Marketplace at the International Master Gardener Conference. Luckily, the rain had totally stopped before the sale opened!
Here's a little gathering of the things I found today. I love those old sawhorses! They will make a great table with a vintage door across them.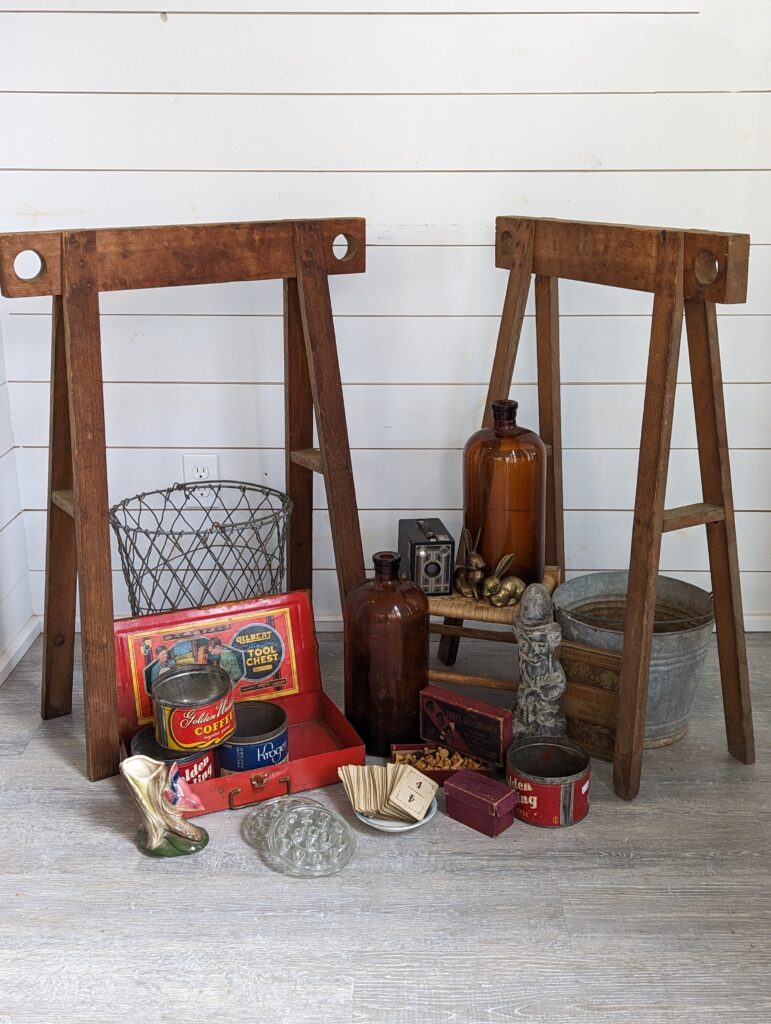 Those old coffee cans would look fabulous with a succulent planted in them! I always look for old garden statuary, like that little gnome. Bottles, buckets and baskets are great for holding plants.
And then I found this interesting planter/bird bath! I love all of the beautiful stones on the outside of the pillar and the bowl. The bowl actually has a drainage hole in it so I believe it's for a plant. But if a plug was put in the hole, it could be used as a birdbath.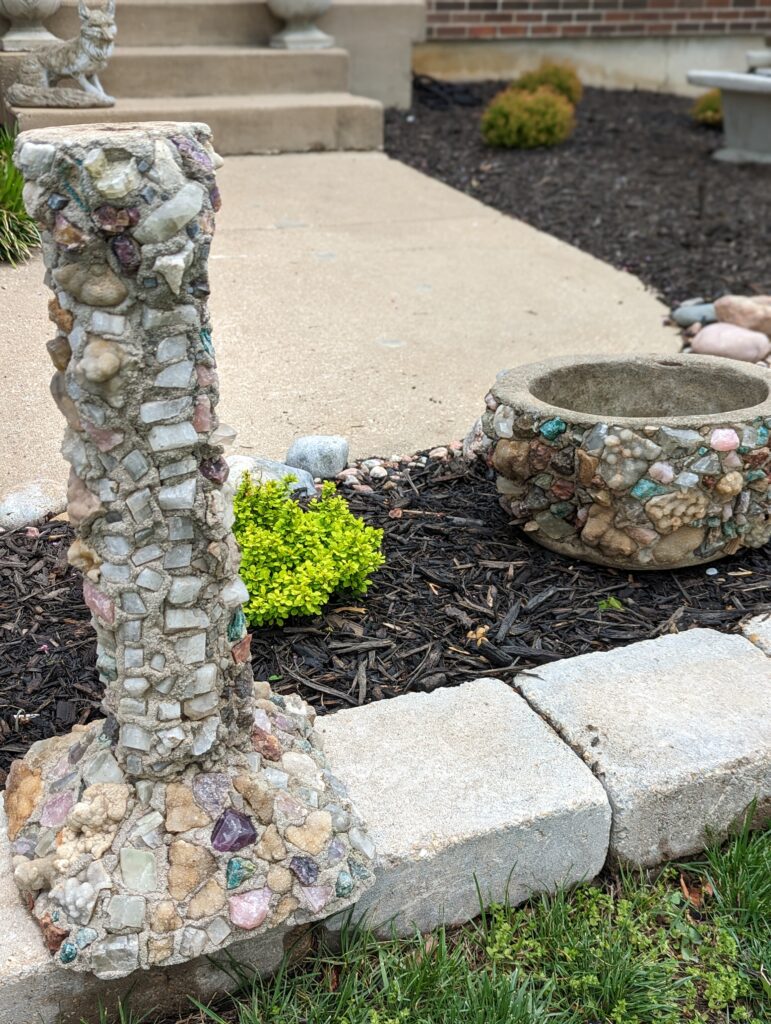 Here are a couple of close-ups of the bowl! So pretty!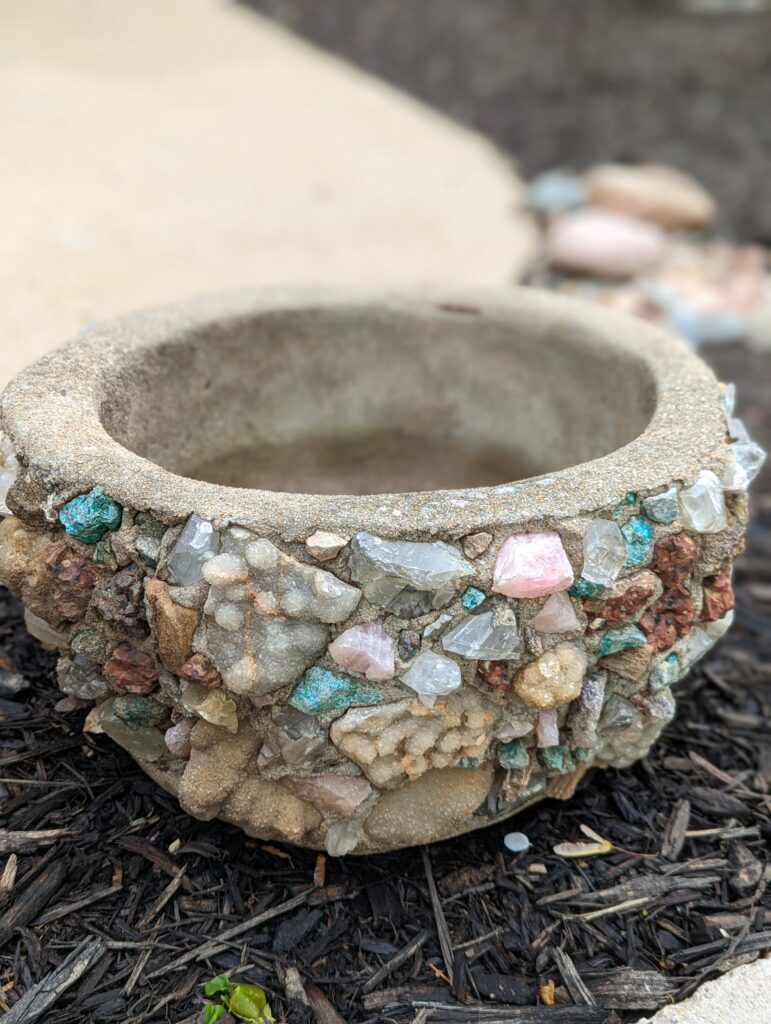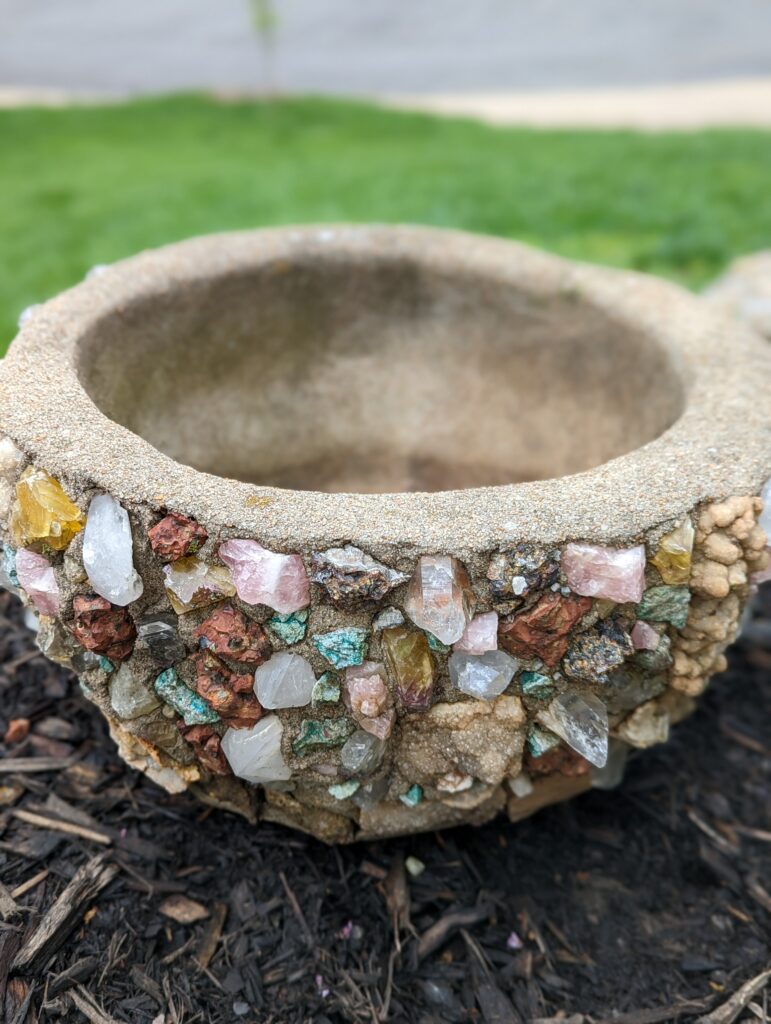 I found these metal plant stands on Facebook marketplace this week too! I love the rusty, crusty look of them.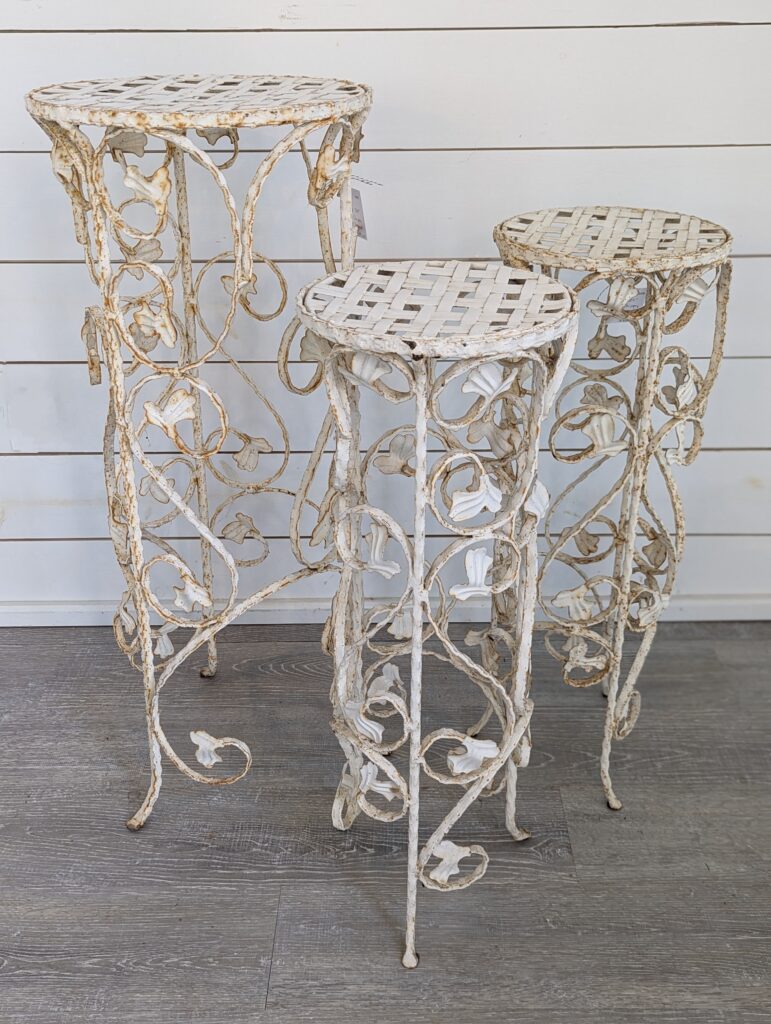 That's it for this week so far. I'm always on the hunt for unique and fun vintage garden things! Especially for our booth at the Garden Thyme Marketplace.
Do you like to use vintage items in your garden?