We are vendors!
I have some exciting news to share! We have been asked to be vendors at the upcoming International Master Gardener's Conference here in Overland Park, KS. The conference is June 18 – 22 and it's the first time it has been held in Kansas City since 1987. I will be in the Garden Thyme Marketplace June 19 – 21. There will be all kinds of vendors selling, art, jewelry, gardening items, pottery, soaps, lotions, plants and seeds. The first day will be open to those registered for the conference only. The second and third days will be open to the public. Entry is free! The conference will be held at the Overland Park Convention Center.
So, I have been out gathering vintage garden related things for our space! Yesterday I started early! I left the house a little after 6am to wait in line for an estate sale that opened at 8:30am. It was worth the wait!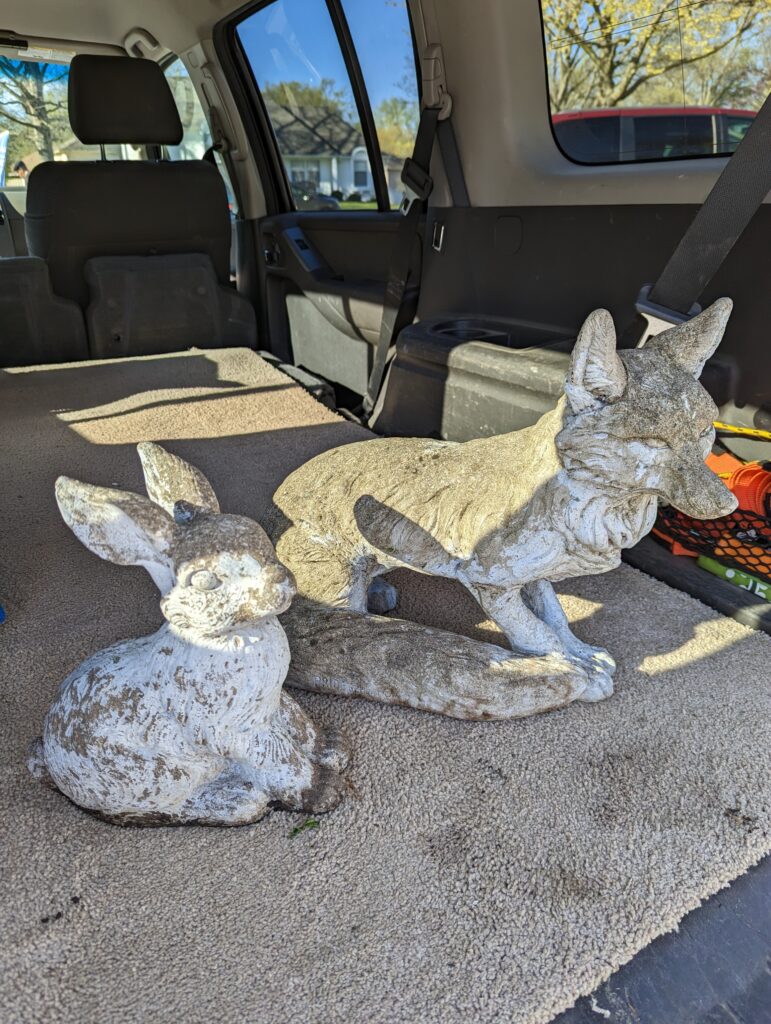 I scored both of these darling vintage garden statues! I may have a hard time letting go of that fox. I've not seen one like it before.
Here's some pictures of what I had for Vintage Market Days. I love decorating with vintage items. They create a story and layers in your home.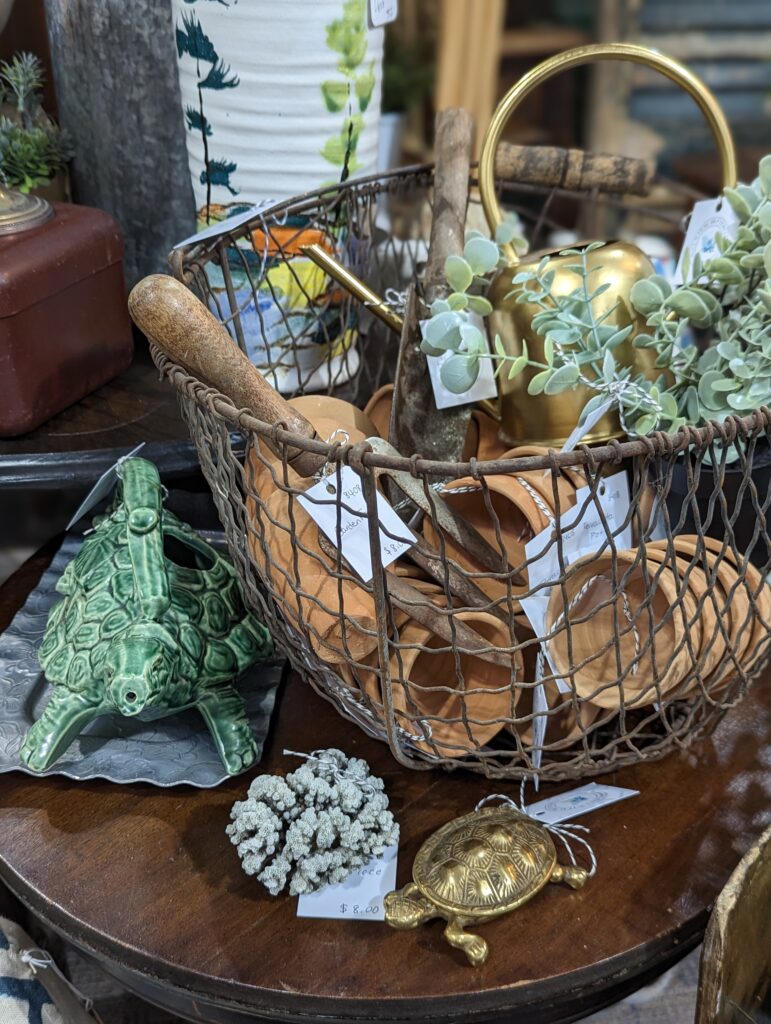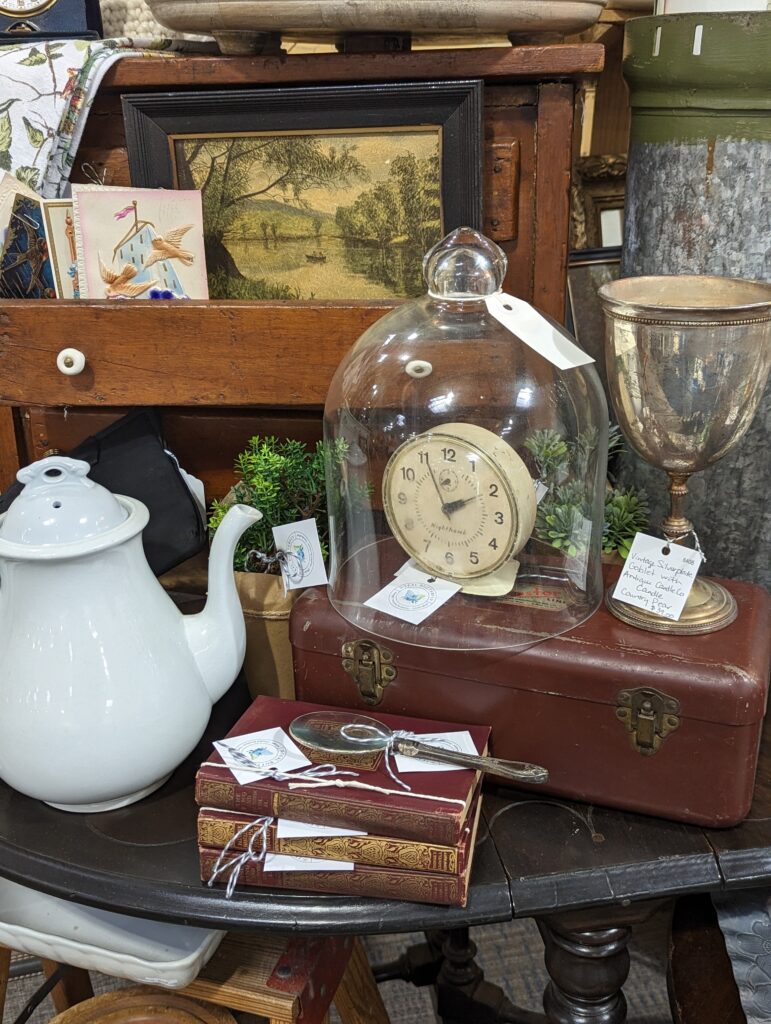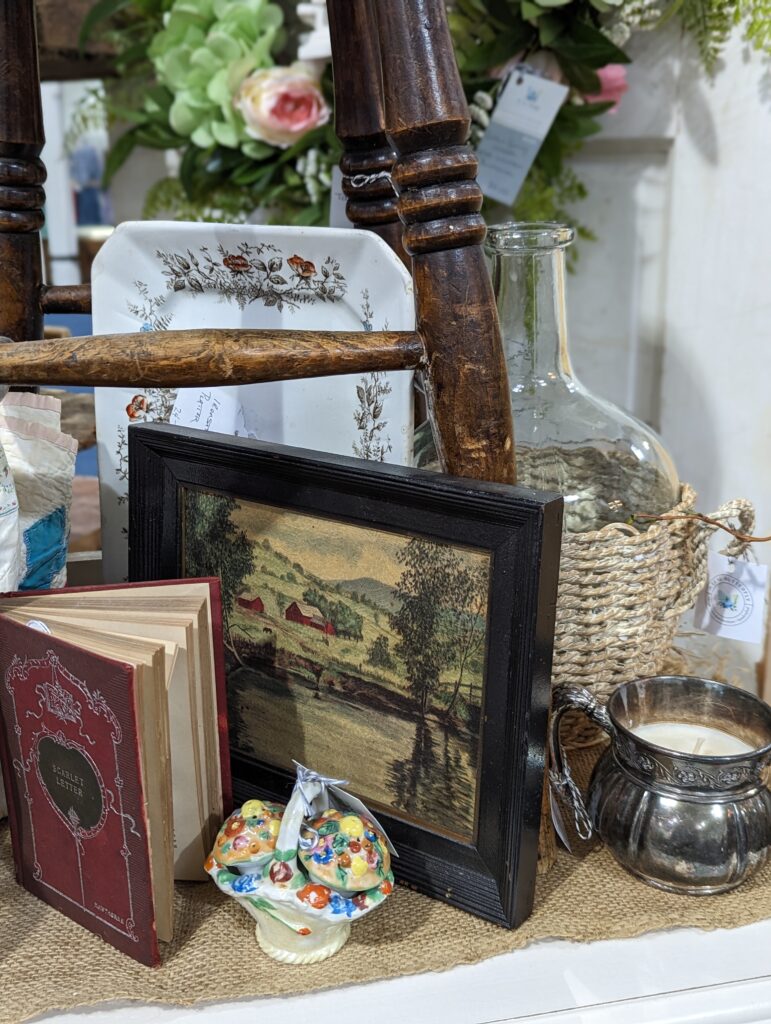 Other items I will be bringing are vintage vessels for flowers, baskets and other springy items! I will show you more as I gather items.
Hope you enjoyed our exciting news! And I would love to see you at the show!