Powder Room Mosaic Wall
When we built our house over 20 years ago we chose a pedestal sink for the powder room. But we never put any kind of backsplash behind the sink so the wall was constantly getting splashed. I had been wanting to do a mosaic somewhere and this seemed like the perfect place. I had also done these four cross-stitch pictures and had them framed. I looked at them and chose some elements from the design and drew them on the wall for my mosaic.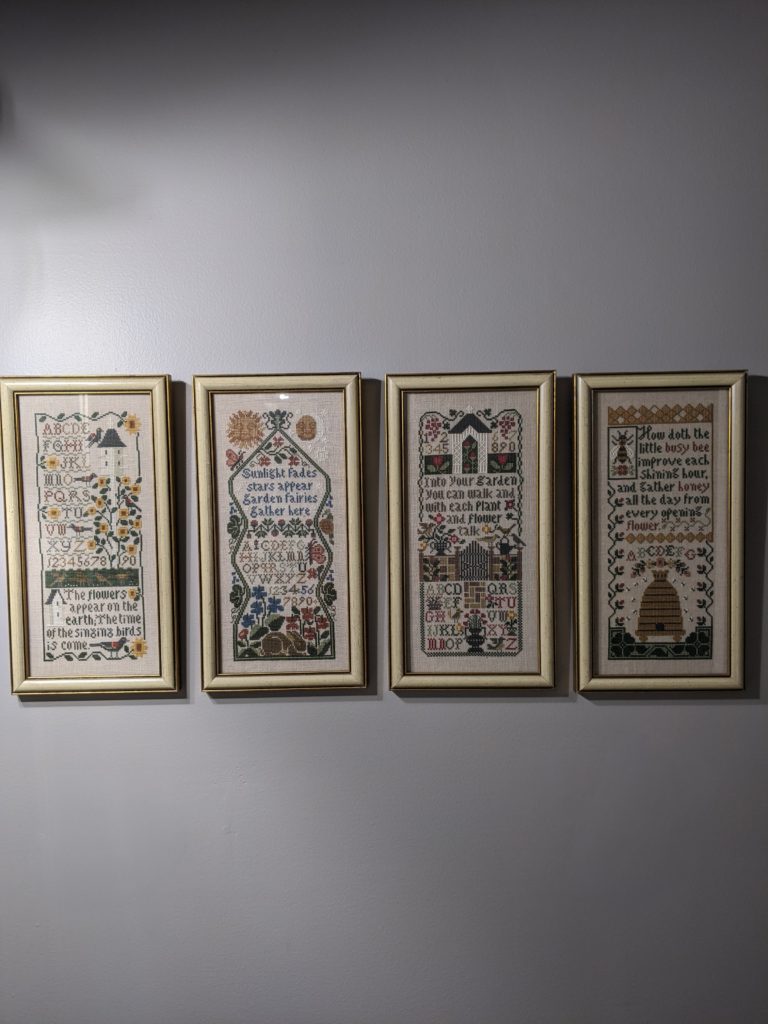 I used tile and glass pieces and either shattered or cut them depending on the application. I used cut pieces to outline things and for stems but everything else was shattered and fitted in each space. I found the glass in the stained glass section of Michael's. The white tile was something that was left over from one of Dennis's remodeling jobs.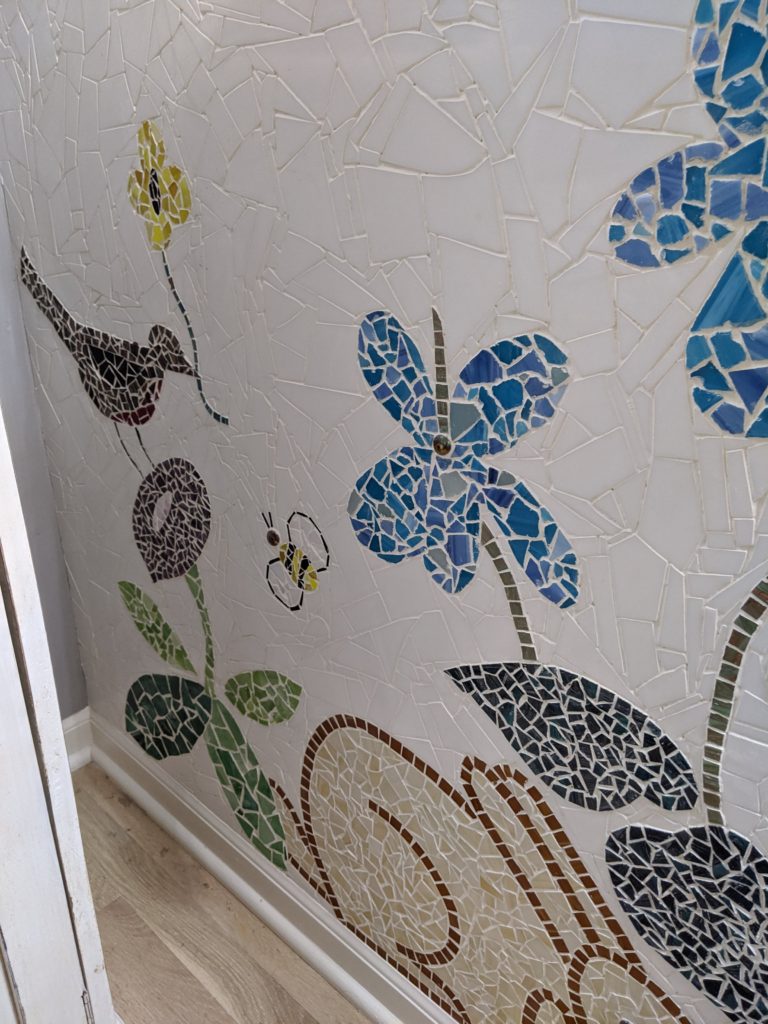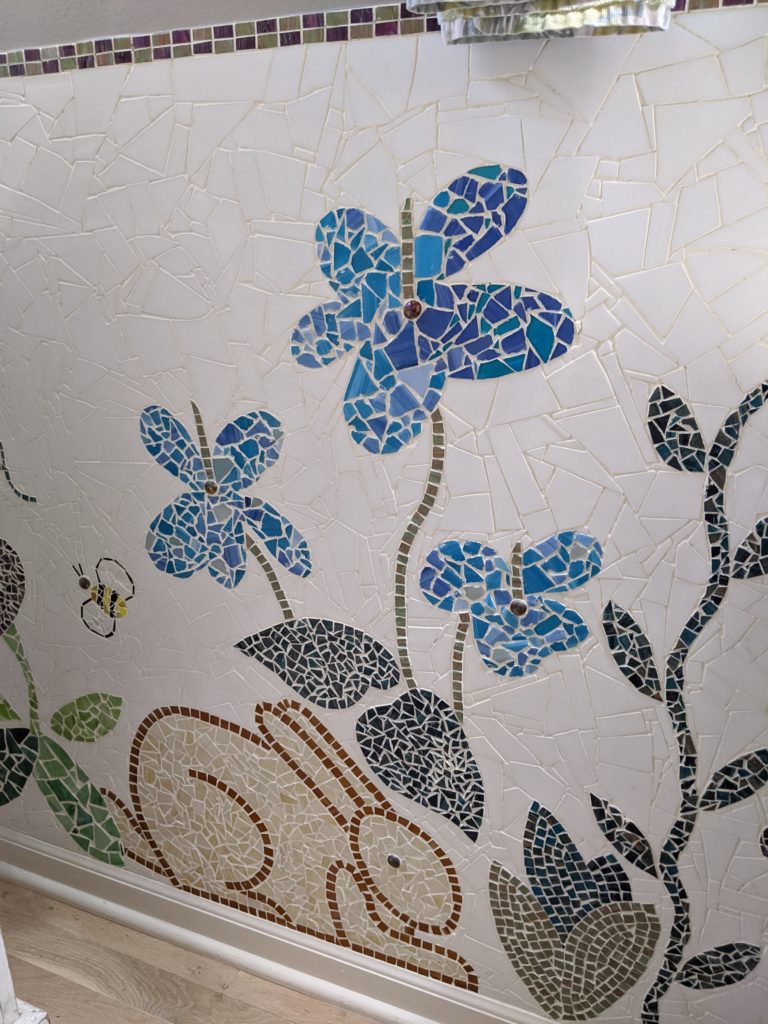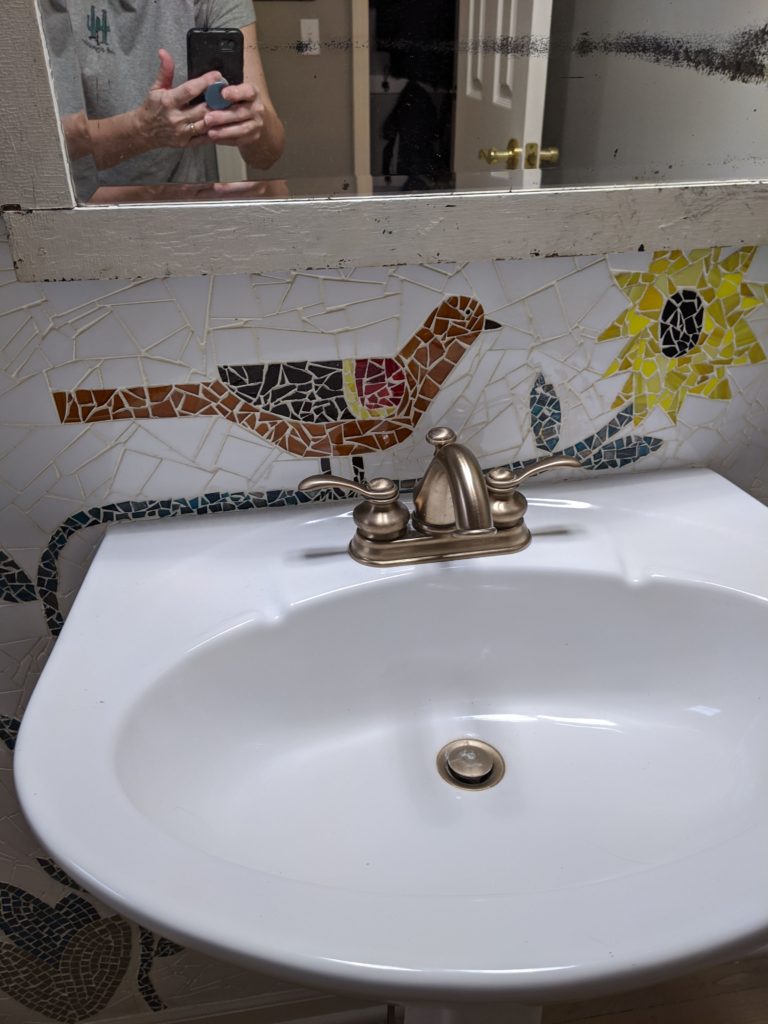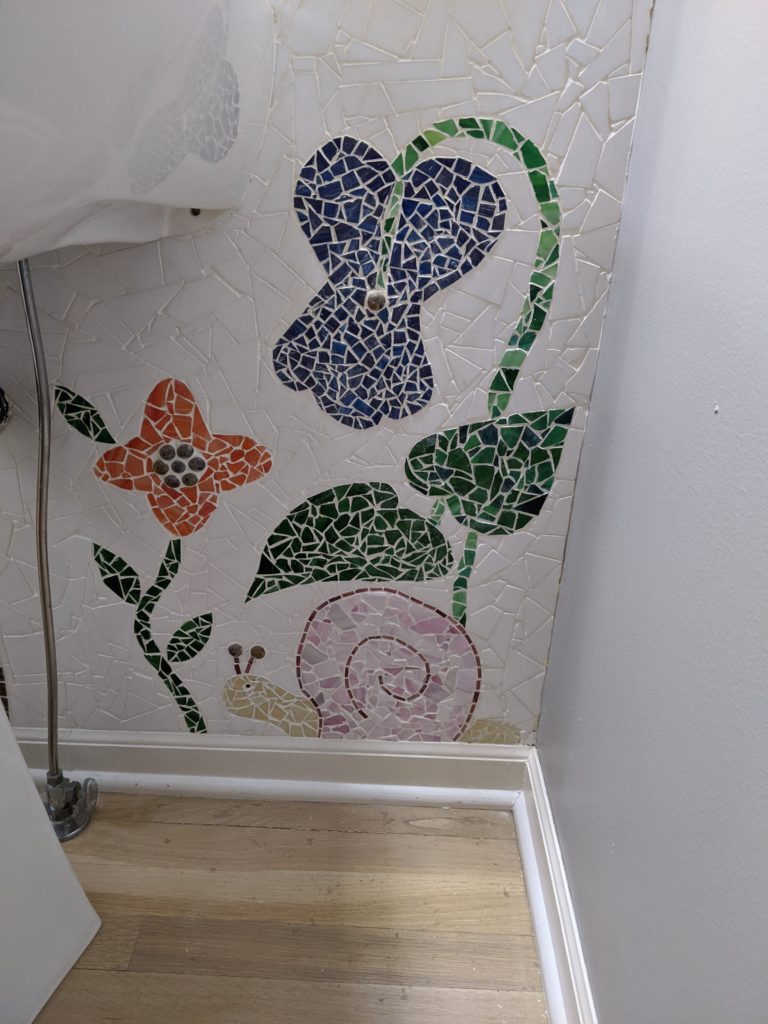 When I had all of the plants and animals completed, I filled in the background with shattered white tile. I drew a level line above so I would know where to stop. Lastly, I cut the small rectangles of glass for the border. Then I grouted it all.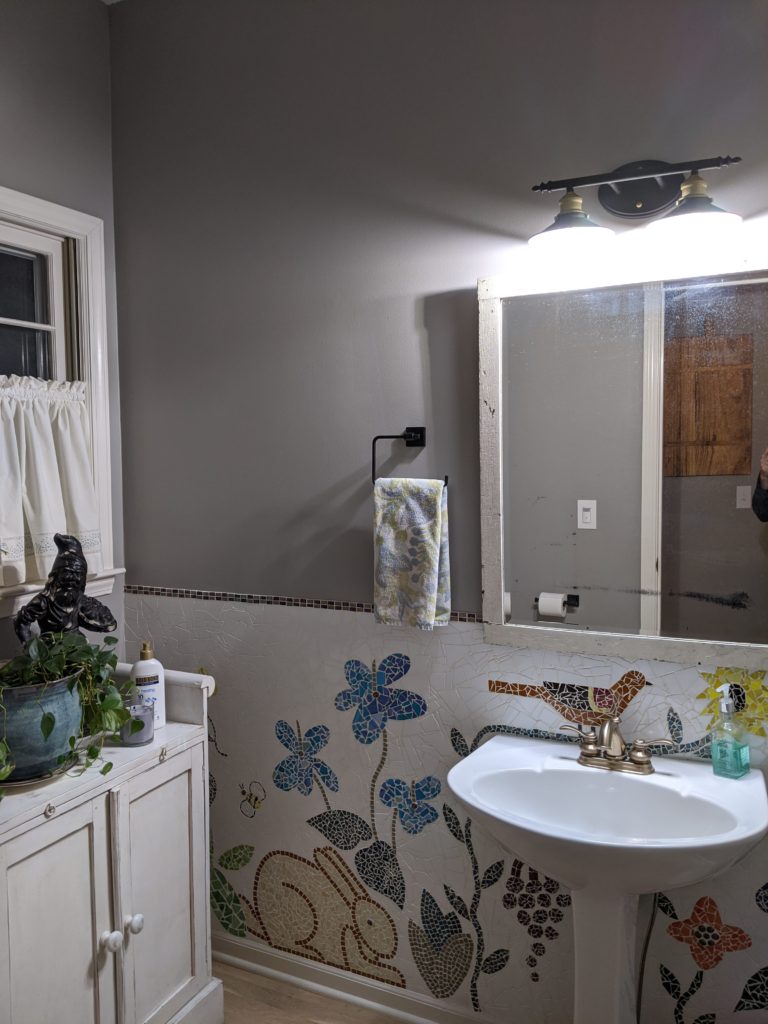 This project probably took over a year to do but I also did not work on it steadily.  I would start and stop on it.  But, I am glad I stuck with it and really like how it turned out.  I forget it is in there until we have someone new over to our home and they comment on it!  And I haven't grown tired of it.  I think it looks so much better with the gray walls too!