Our "Tree House"
Where We Started ~
We built our house over 25 years ago and at that time my husband, Dennis, built a pretty awesome deck. The problem was, we never used it much. I am such a baby about getting eaten alive by mosquitoes. And I hate having to put on insect repellent just to sit outside. Well, we haven't done much to it since it was originally built. Needless to say it was in sad disrepair. So, this year we decided to invest in enclosing our deck. I dubbed it the Tree House because we have lots of trees in our back yard and you really do feel like you are up in a tree house. All of those trees were planted by us when we moved in too!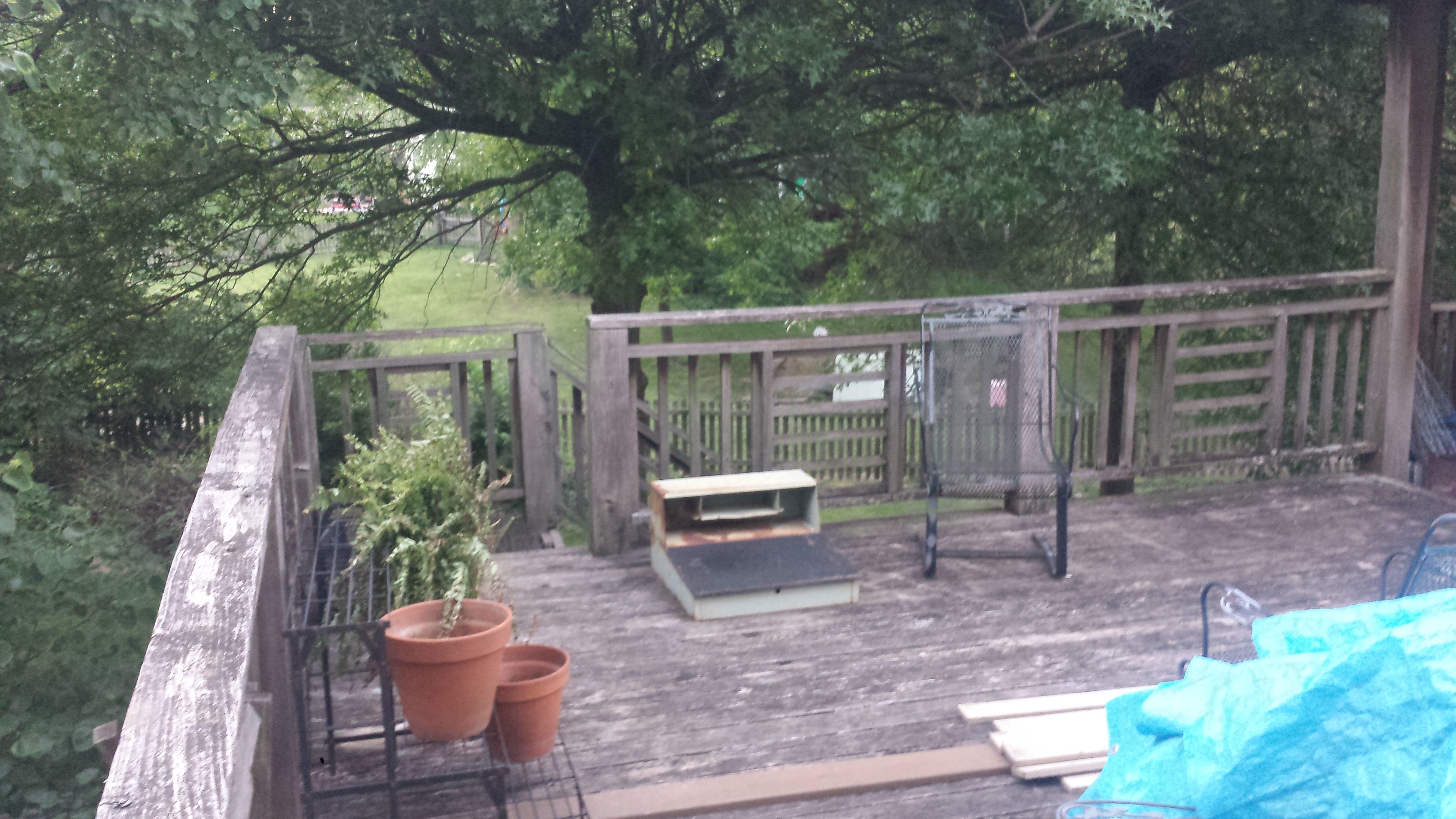 As you can see, the decking and railing were in bad shape.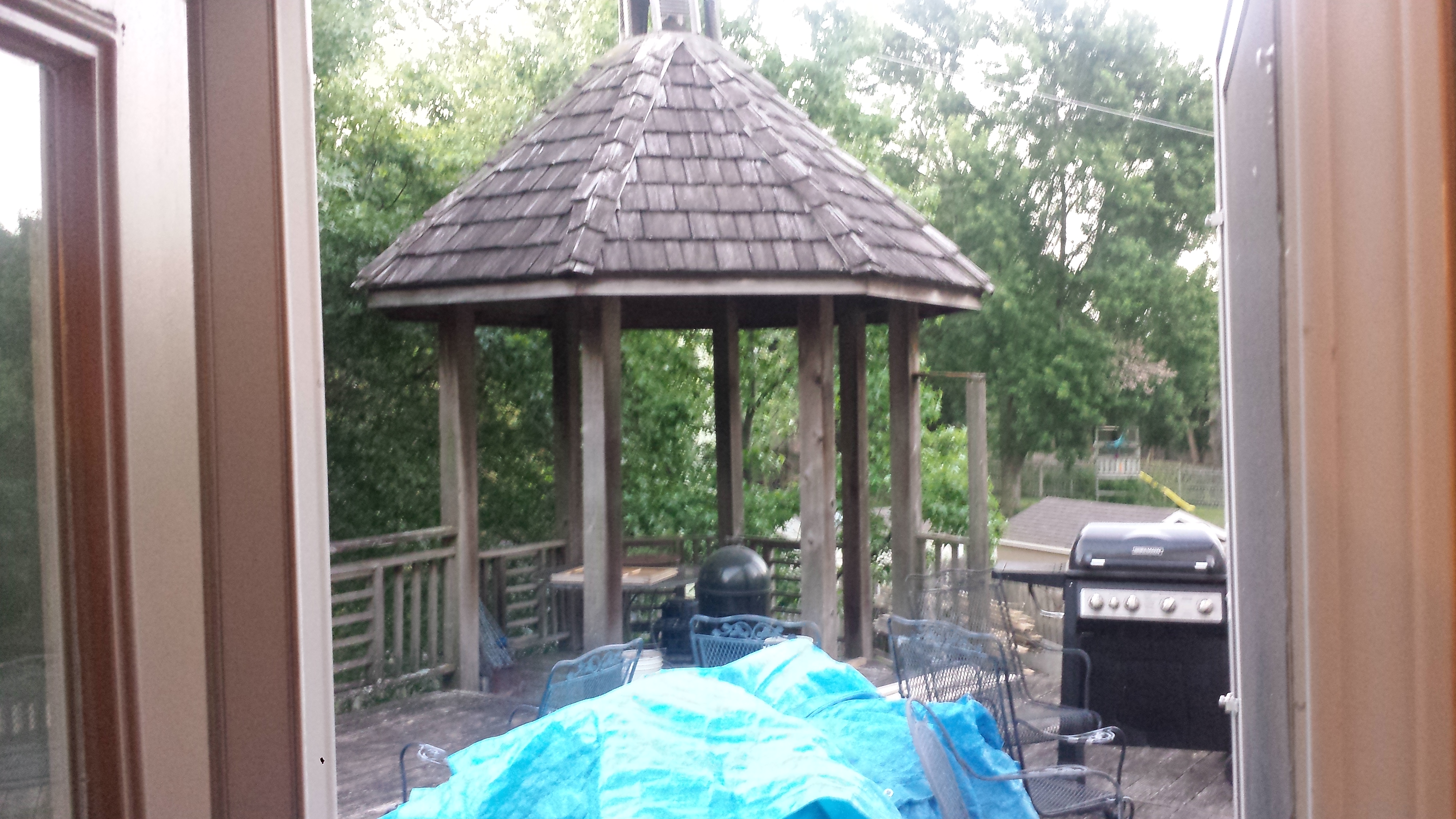 The gazebo will be saved and re-roofed with composite shingles.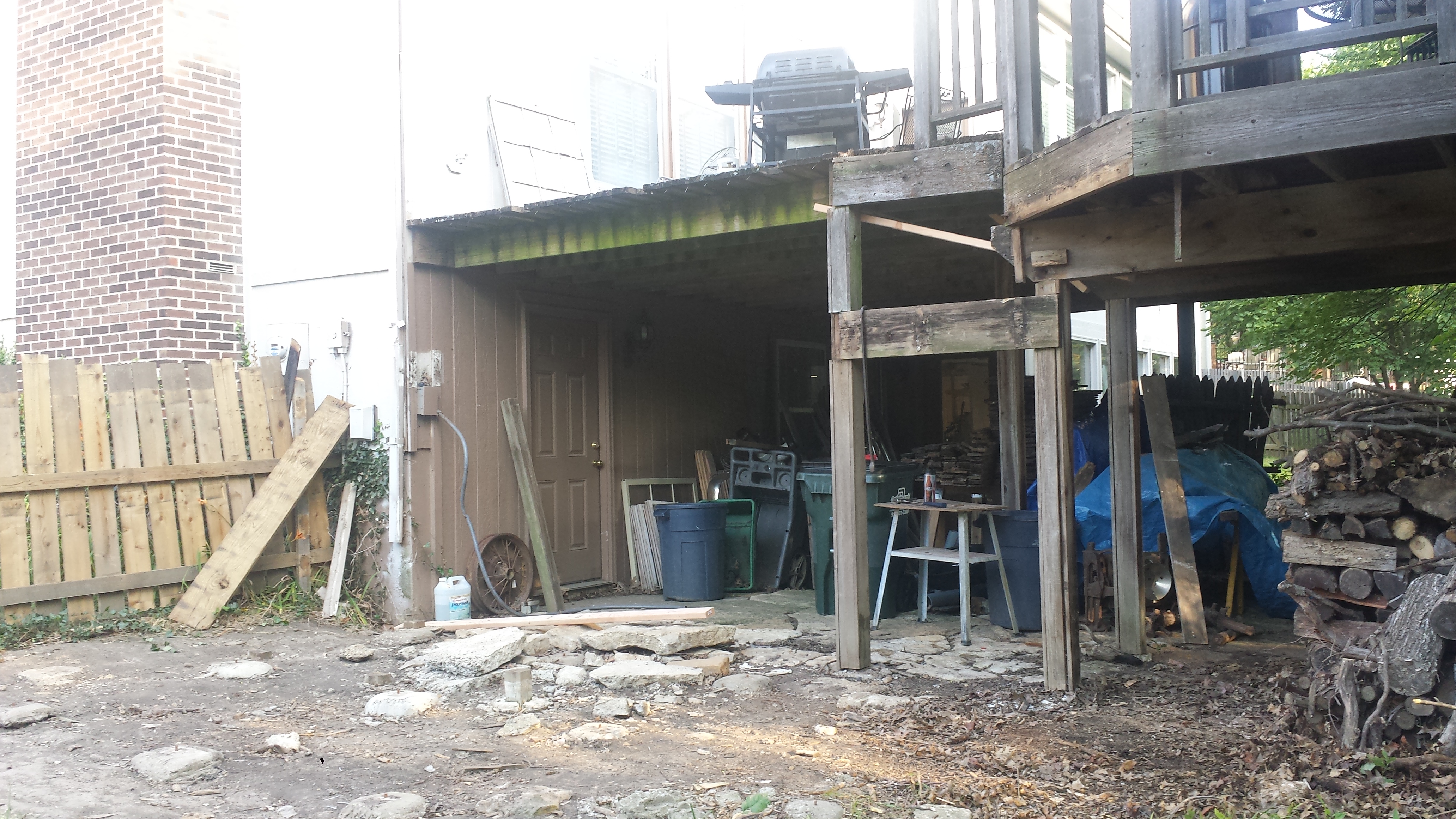 This end of the deck had a hot tub deck, which we removed along with all of the concrete piers that were underneath for support.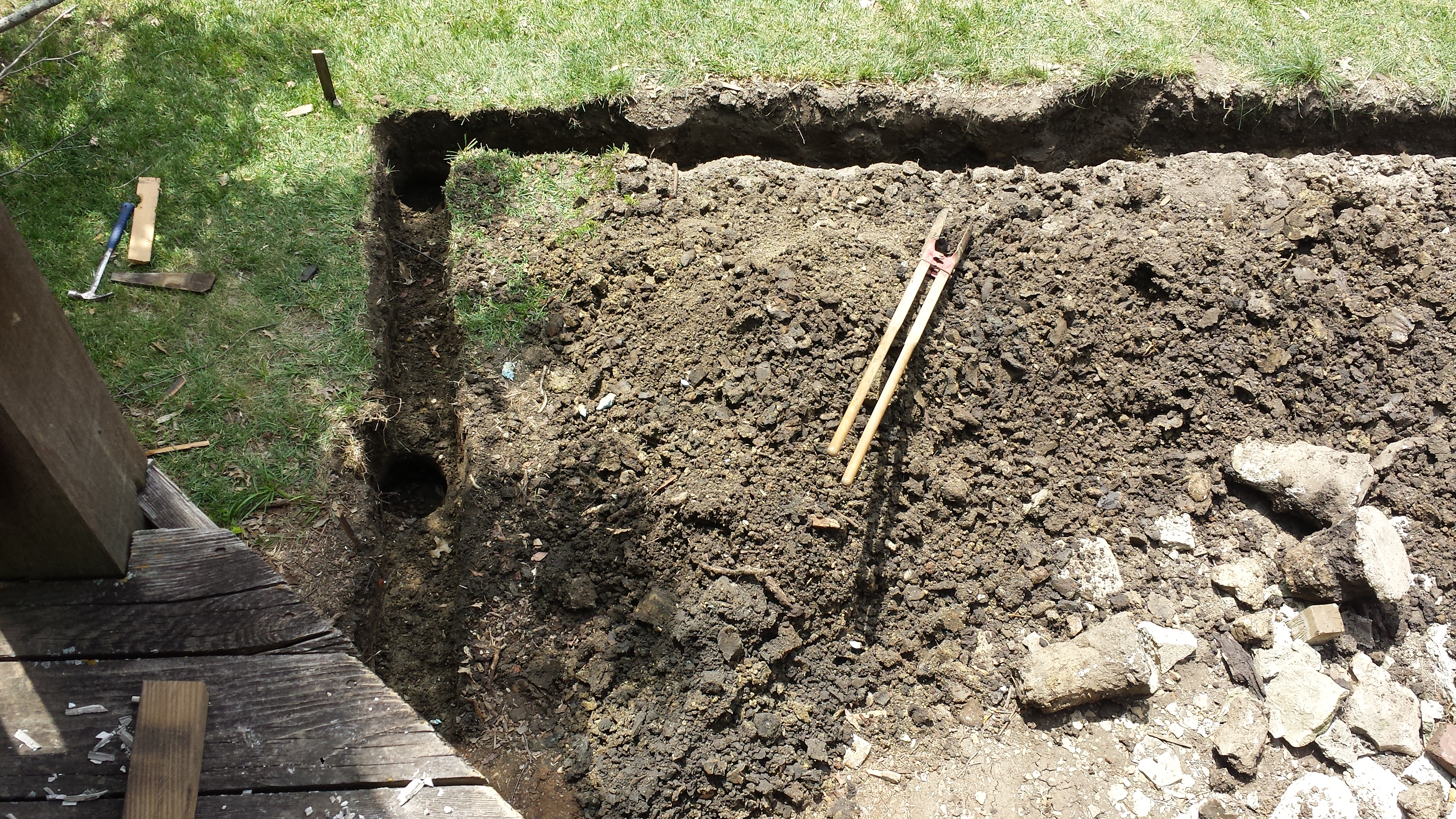 Dennis dug the trench for footings for a new 2 story storage area that will be on this end of the deck.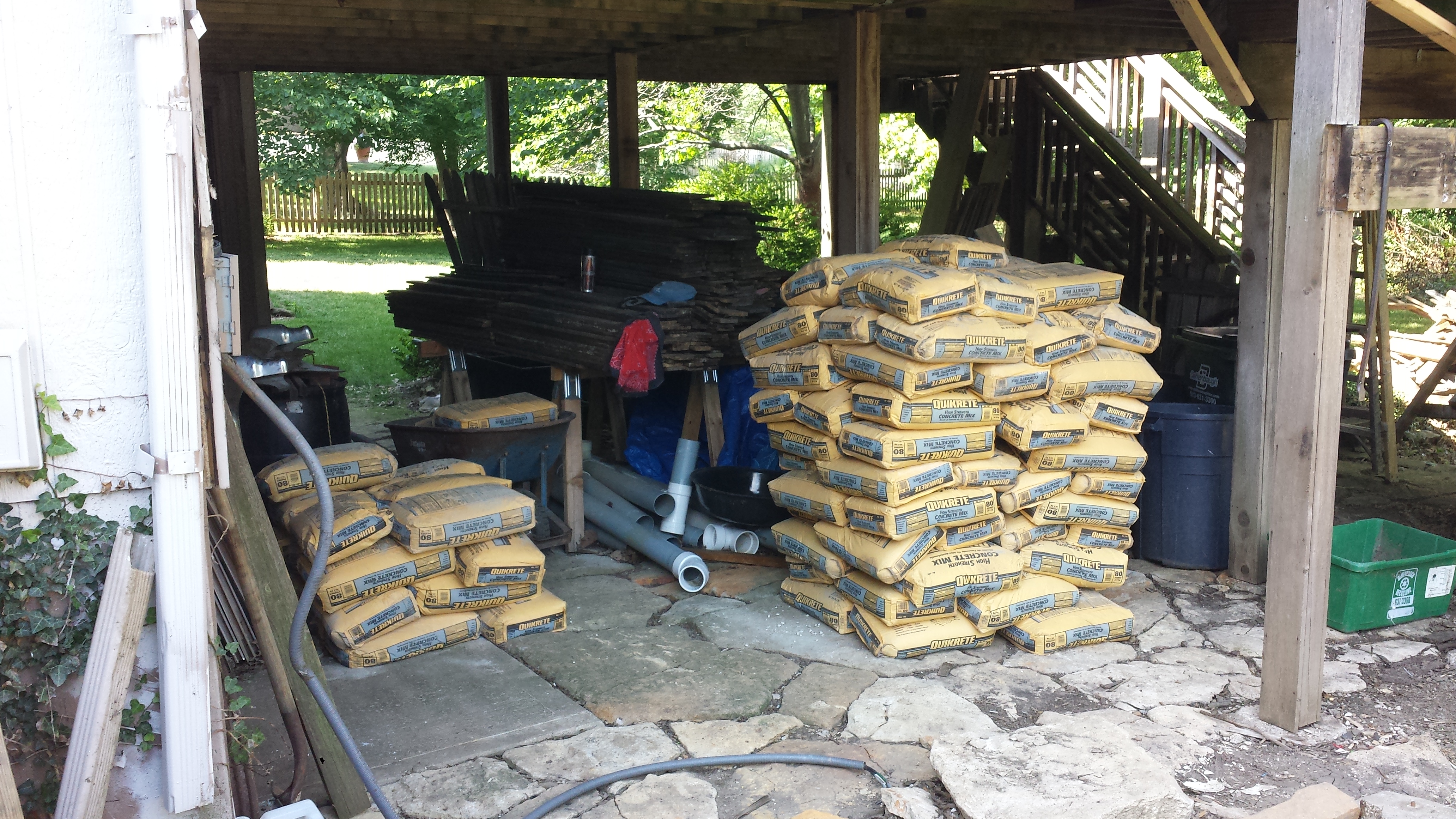 With the help of a friend, we all mixed 100 bags of sack-crete to pour the footings. Bless Dennis's heart, he hauled a bunch of concrete that day!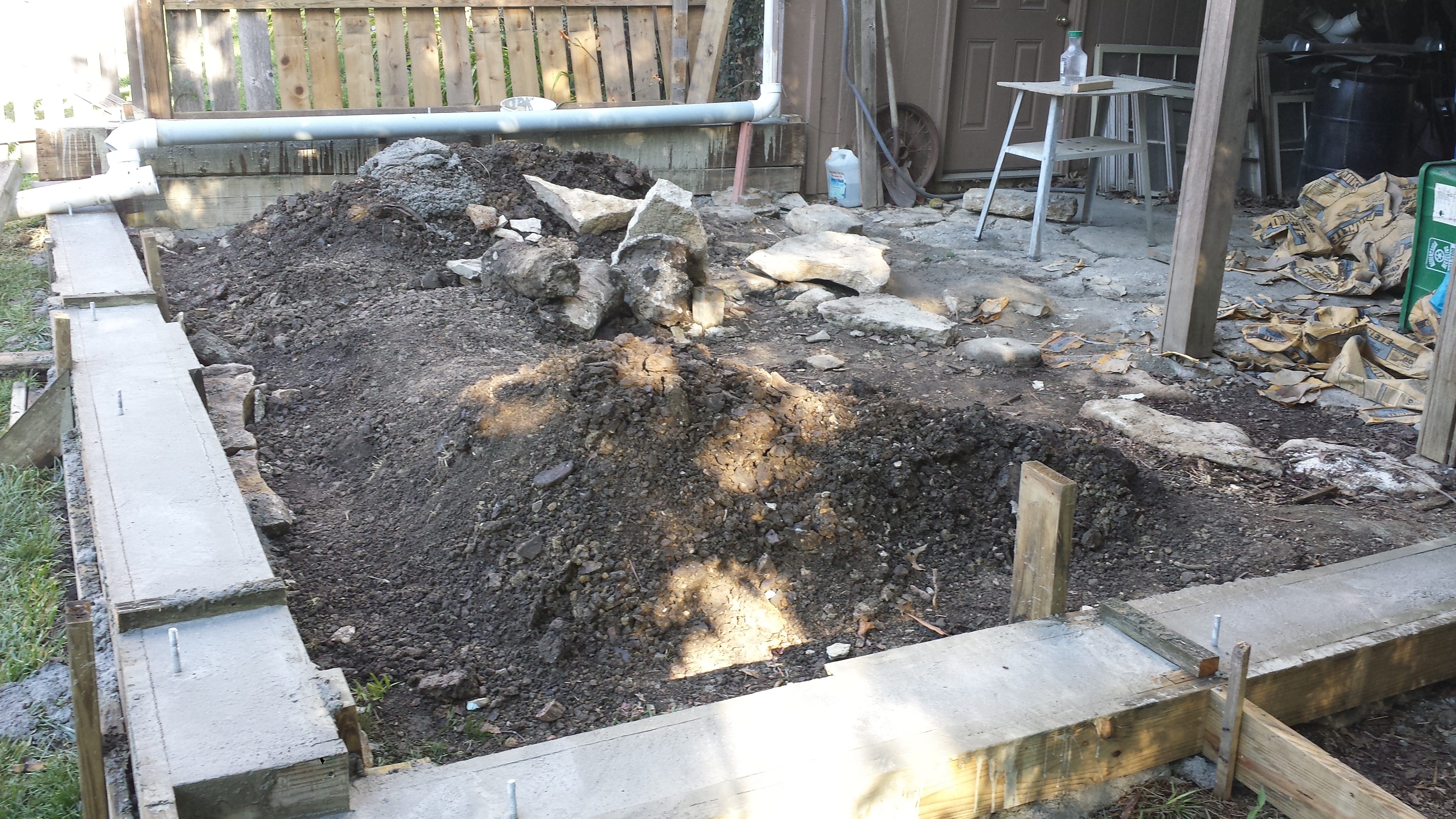 The footings are in!
Check back for progress on our project. It has come a long way and I will share more soon!