My Office Makeover
Saying "Buh-bye" to the gold walls in our office area (+ the ugly line where the gold meets the gray).  Time to give my office a makeover!  This "room" is just to the right of our front door and really needed a facelift (plus some de-cluttering).  These first few pictures are the before.  In the original plans, this was supposed to be a walled-off formal living room.  But we didn't build it with the walls and kept it open to our main living area.  This is where I do the paperwork for our remodeling business, Improvements Unlimited Inc., and for The Teal Butterfly.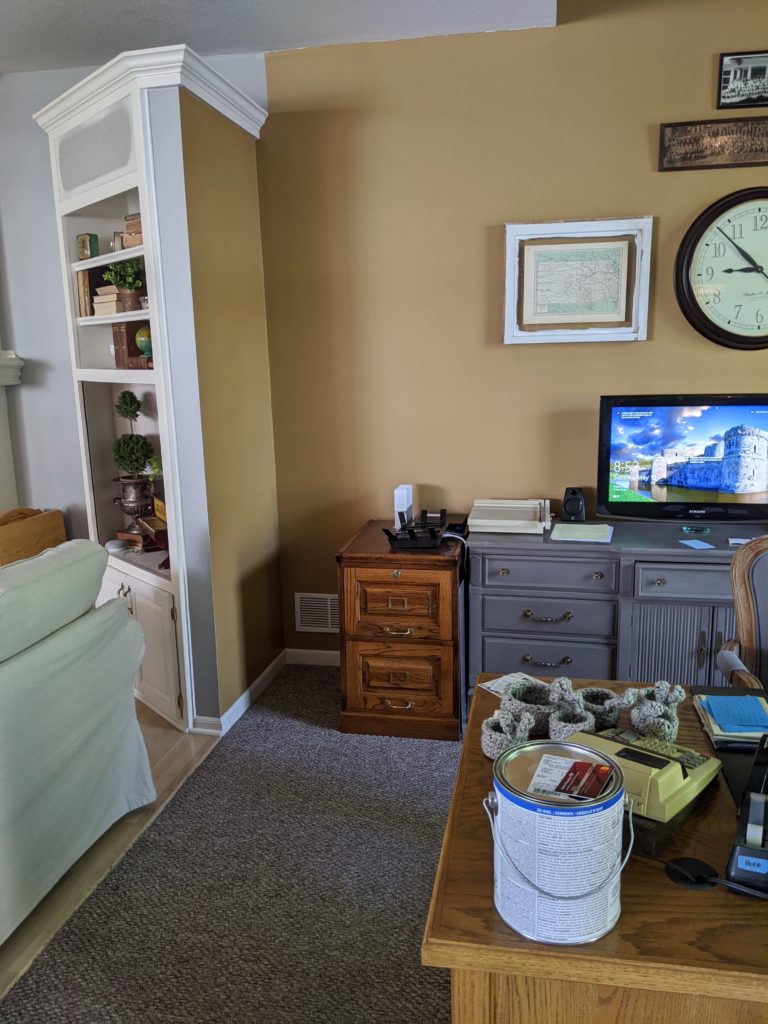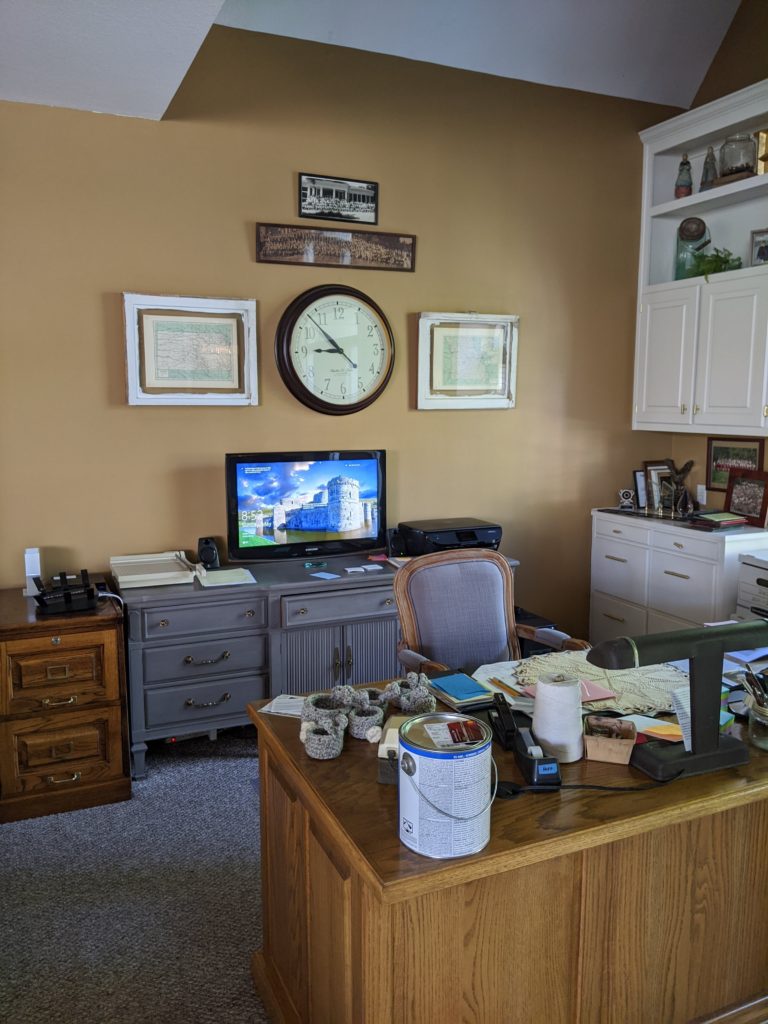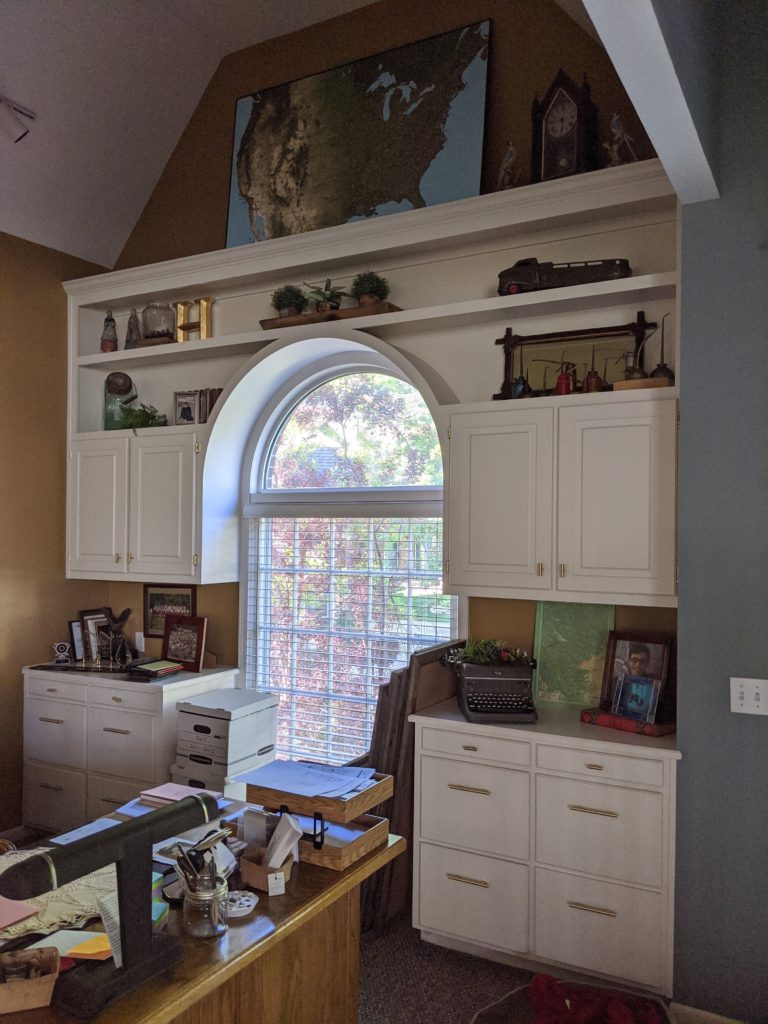 After moving out the clutter and moving some of the furniture into the middle of the room and some into the entry, Dennis fixed the nail pops in the drywall. He uses a hammer to push them back in and then fills in with drywall mud. The nail pops were all along the top of this wall and the opposite wall. He also fixed an imperfection in the drywall in the area between the right upper and lower cabinets. Once dry, I sanded and removed the drywall dust. I also cleaned the baseboards and trim before painting the walls. The trim was in good shape so I didn't repaint it.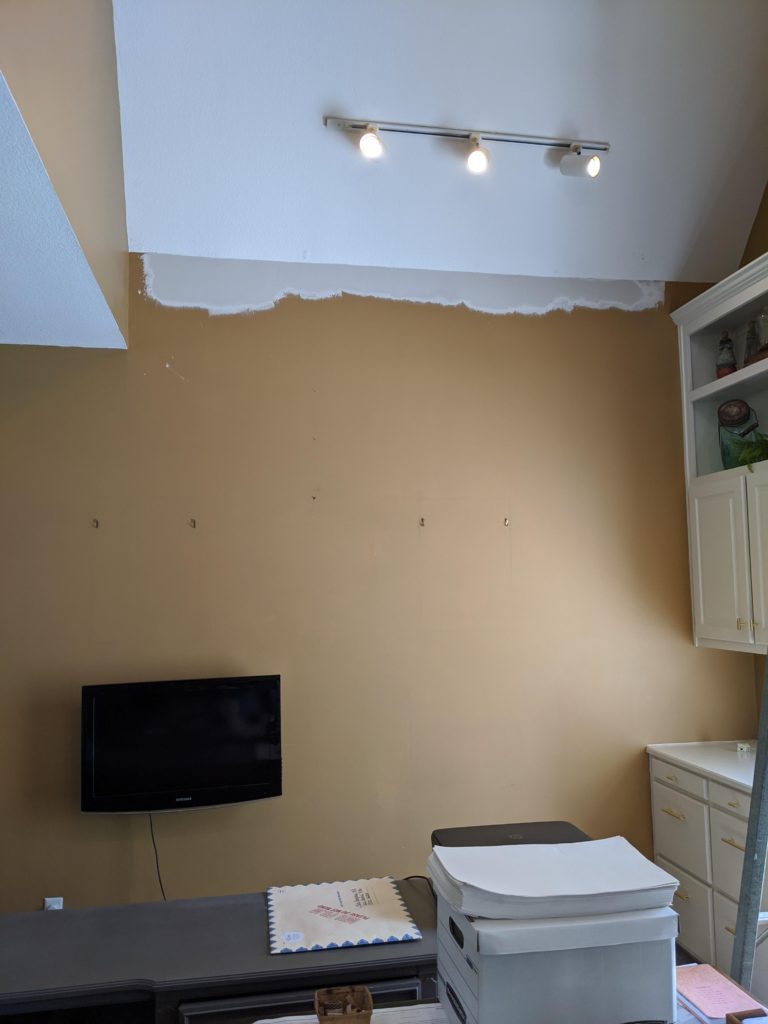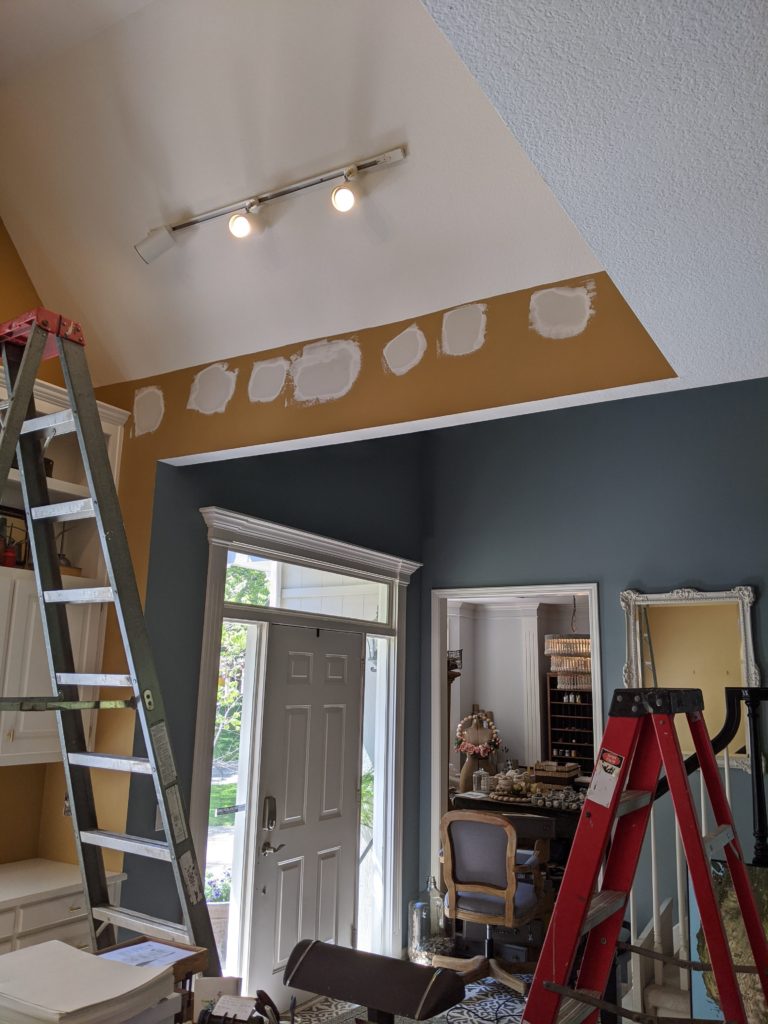 In round 2 of the office makeover, we plan to do a wood treatment to the ceiling and add some beams.  We will replace the track lighting at that time too.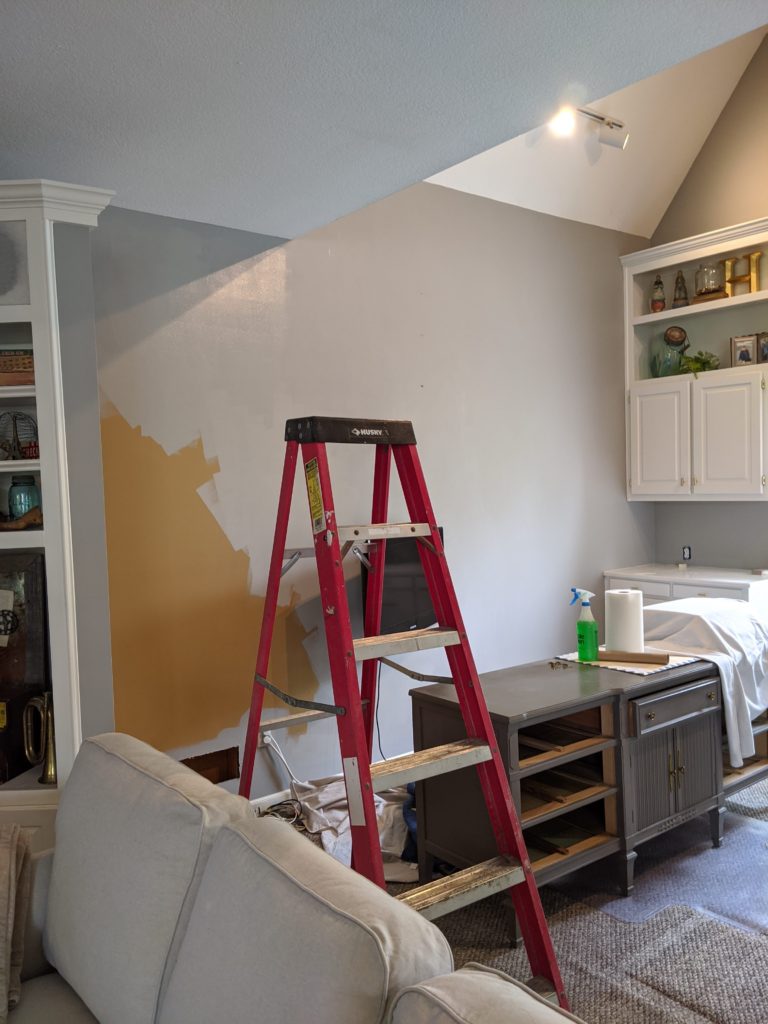 Next, I cut in around the edges and trim with a paint brush. Then I rolled everything. Thank goodness Dennis has tall ladders!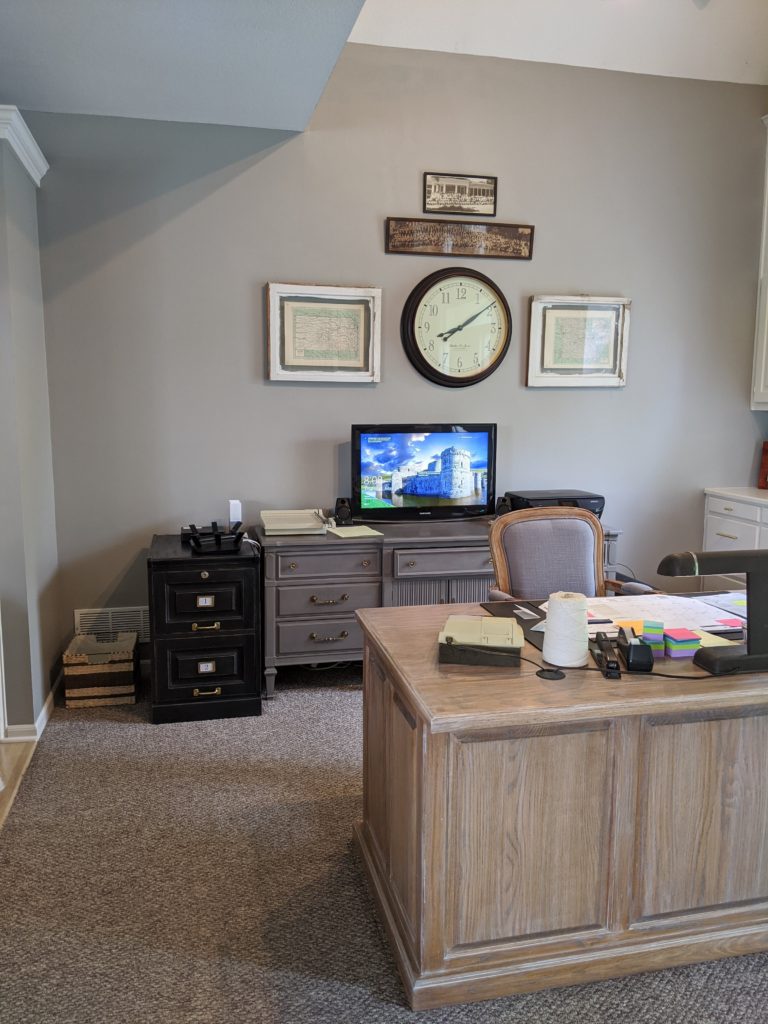 Sooooo much better than gold! I still need to work on some of the clutter but it is better. I will also post about the file cabinet makeover and the desk makeover. Someday we will replace the carpet too but it works for now.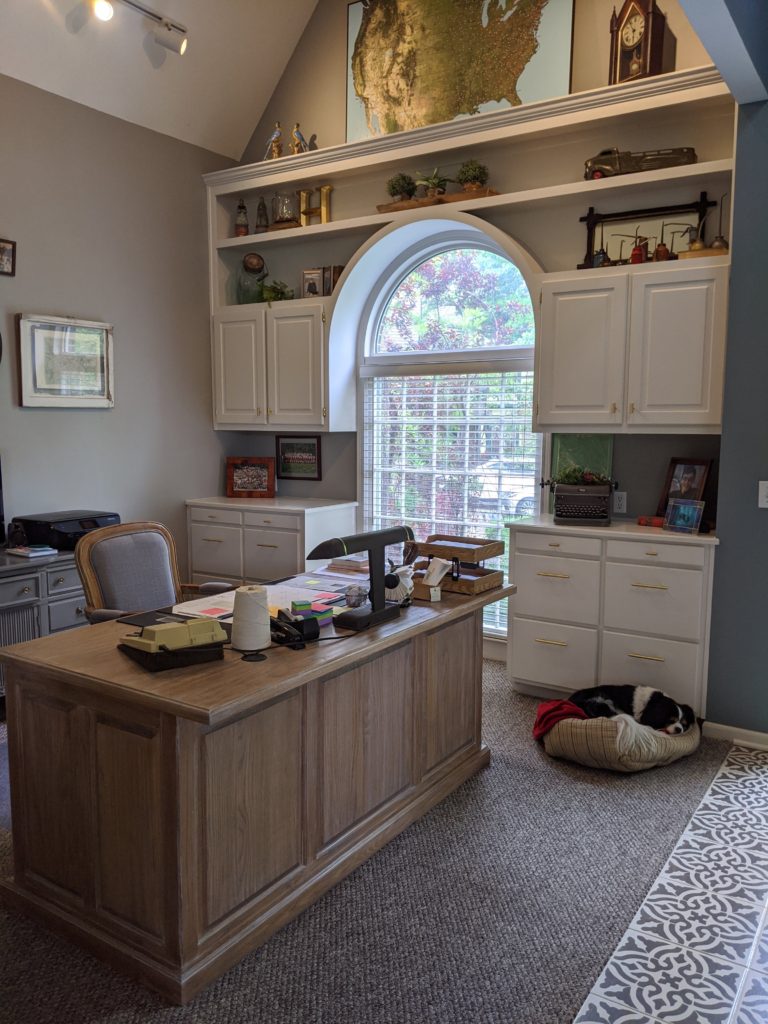 I love this built in bookcase and drawers that Dennis designed when we built our home over 20 years ago. The big drawers are file size and store all the paperwork generated from our two businesses.