Temperature Blanket
I always have some kind of handwork project going for when I am watching TV at night. I don't sit still very well without something to do. So I found this Temperature Blanket pattern on Fifty Four Ten Studio's account on Instagram. Here's a link to the post on their website: Fifty Four Ten Studio
Basically, the idea is to knit 4 rows for each day of the year and the colors you use correspond to each temperature range. Mary Lee, of Fifty Four Ten Studio, gives you links to find the high temperature of each day in your area. She also helps with guidance on temperature ranges and yarn quantities.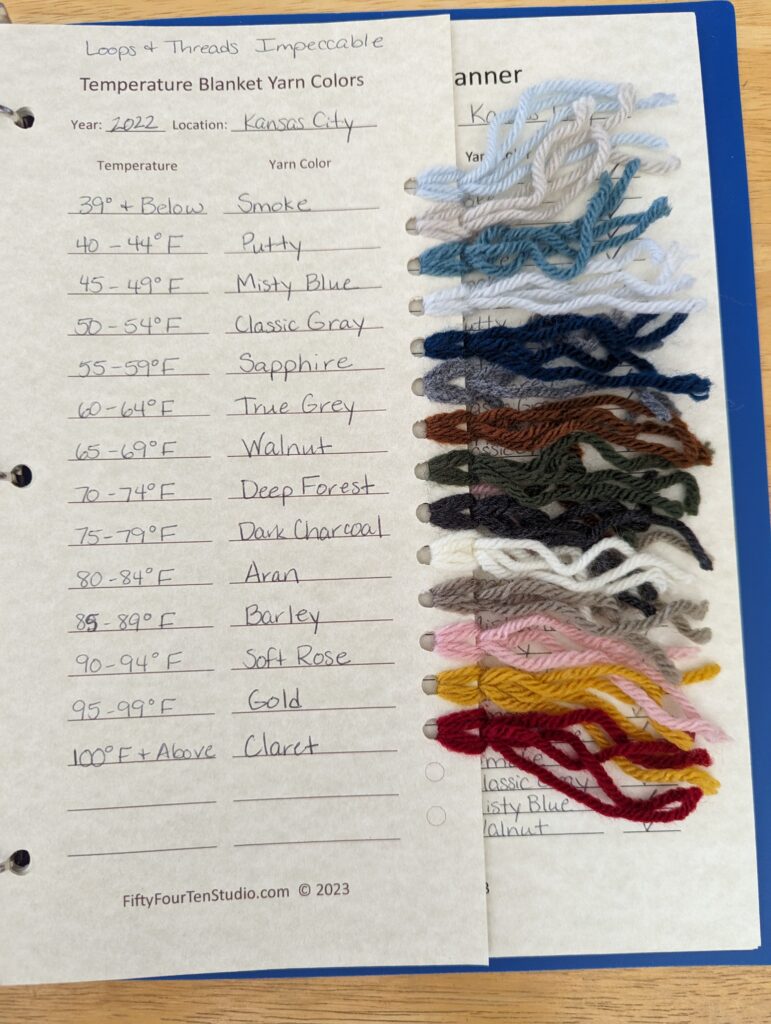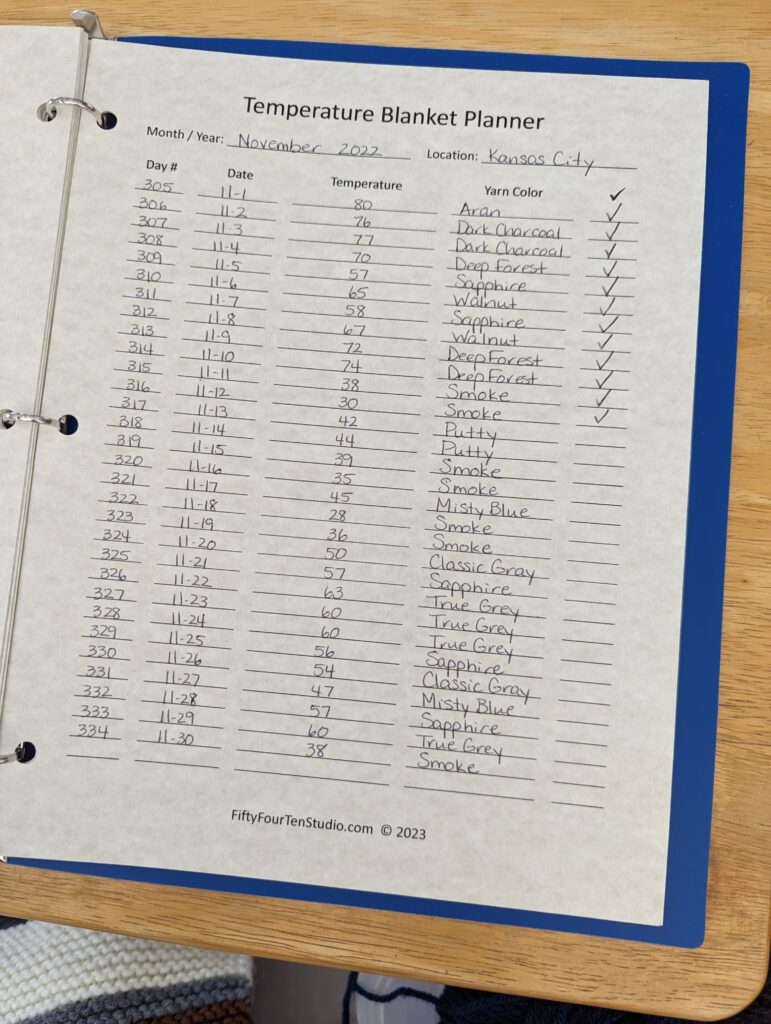 Mary Lee has free planning sheets for your blanket so that you can choose yarn colors that correspond to each temperature range. This blanket is created in 3 panels that are then joined to form a blanket.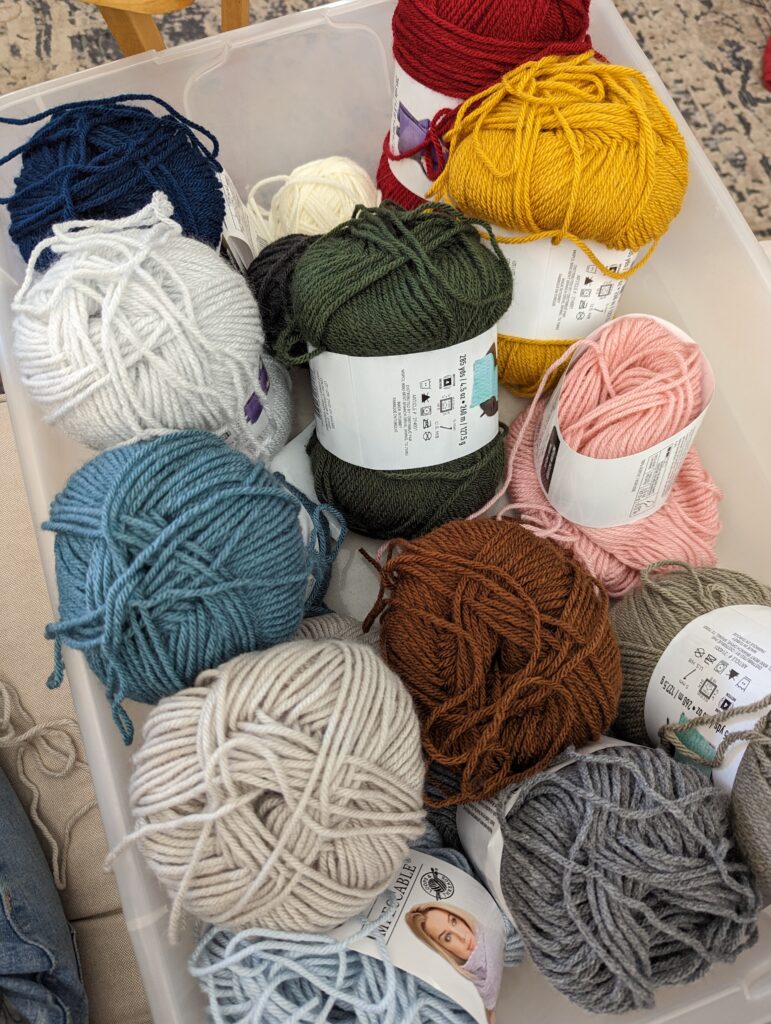 I chose to use Loops & Threads Impeccable yarn. I put all of my yarns in a shallow tub with the working yarn up so they were easy to grab and in the correct order. This also makes it easy to transport. I often take projects with me to do while waiting for an estate sale to open.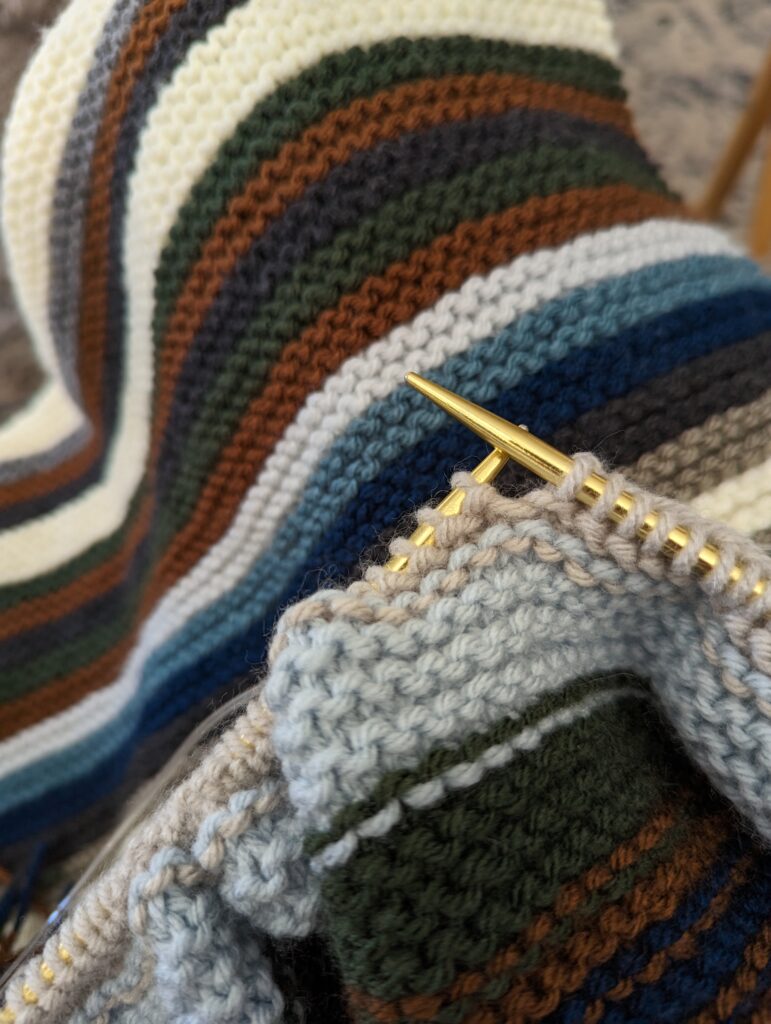 The pattern is a simple garter stitch (knit on each row).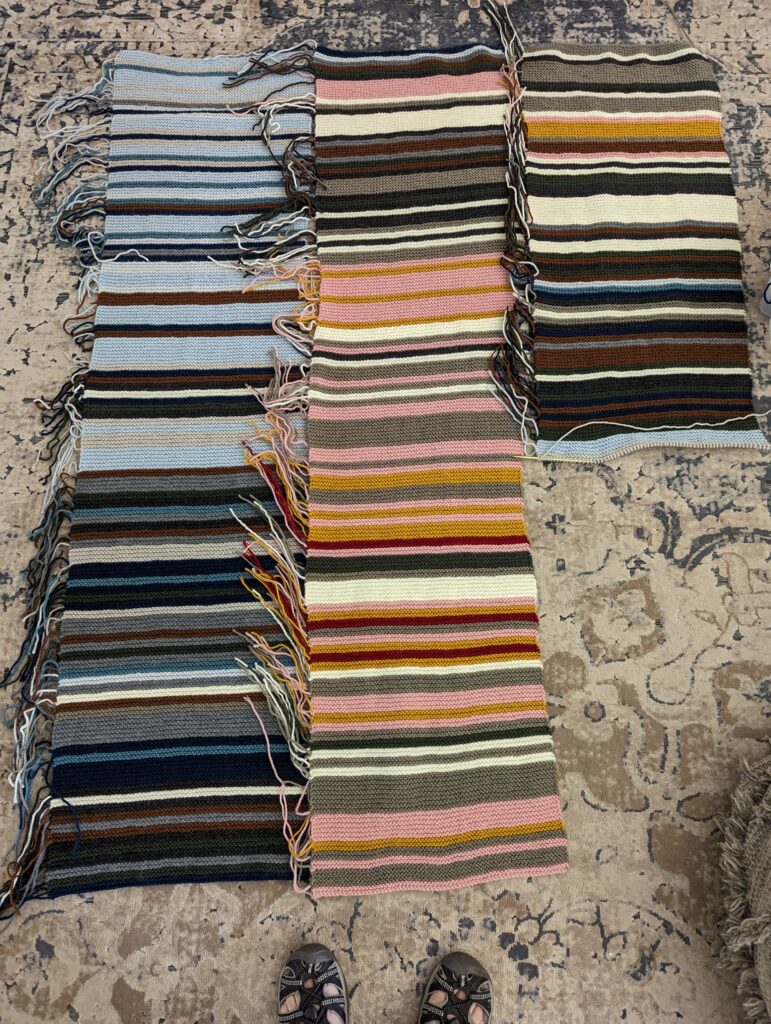 I have the first 2 panels done and about half of the last panel. As you can see, I have lots of ends to weave in. But I will get it done. I can't wait to see what it looks like all joined together. I love how this is a visual reminder of the high temperatures from 2022. I'm so glad I ran into Fifty Four Ten Studio! She also has many more patterns available on her site.
This has been a fun project! I may have to make one for 2023 too!