Getting Ready for First Friday
This weekend I did a final push to get several pieces of furniture ready for First Friday in the Historic West Bottoms of Kansas City. Every first Friday weekend of each month, all of the warehouses turned antique and vintage shopping, open for a street festival type of shopping experience. Some of the stores in the West Bottoms are only open on that weekend. The store we are in, called The Painted Sofa, is open weekly with extended hours on First Friday weekend. There are large crowds of shoppers, food trucks, and music in the streets! We totally reset our space (as does the whole store) to freshen, clean and add new items. I will show you that process sometime in the near future. But this weekend I was working on getting some pieces of furniture ready. I had sold a couple of pieces right before the upcoming First Friday so I needed to get some more pieces painted and ready! Here is what they looked like before painting. I found them at an estate sale.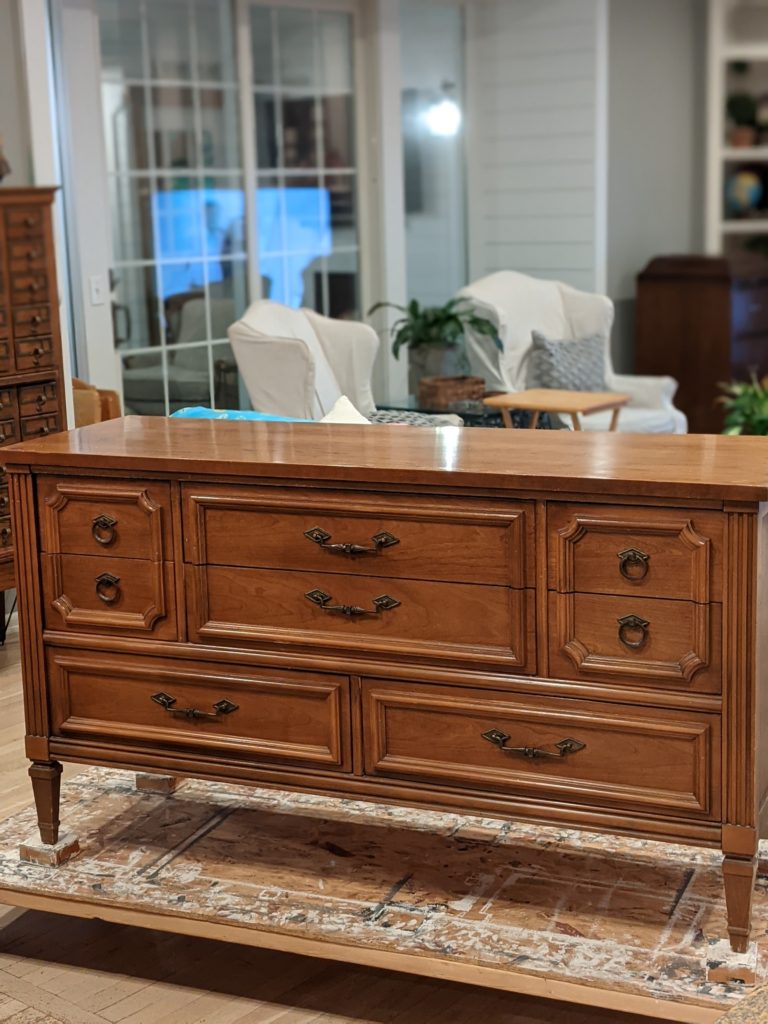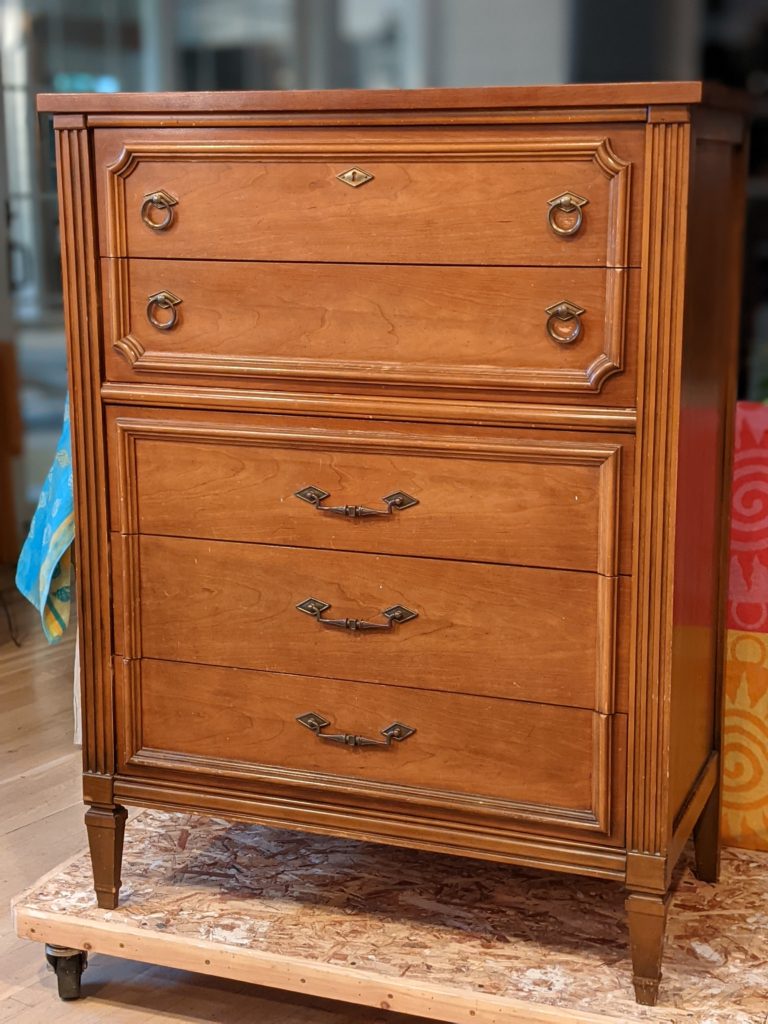 It's hard to see in the pictures, but they definitely needed to be painted. After they were cleaned and dings were repaired, here is what they look like painted. The long dresser also has a mirror which you can see peeking up behind the dresser in the first picture.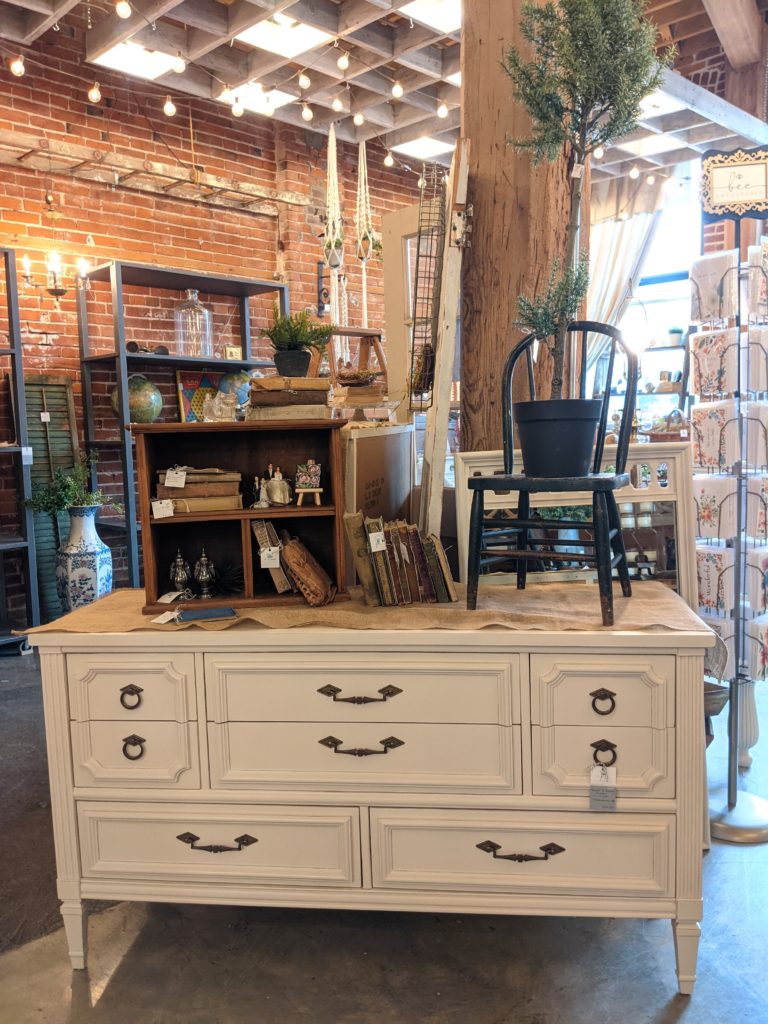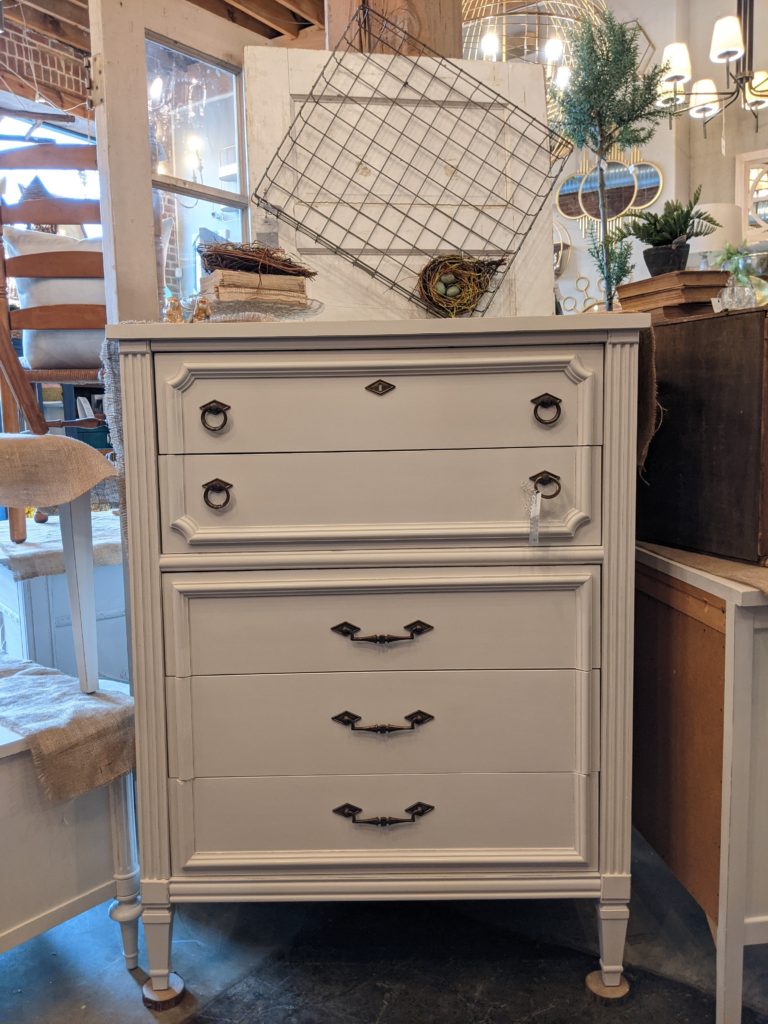 A couple of things I've learned from painting mirrors is that I don't need to tape off the mirror. It's just as easy to scrape with a sharp razor blade. After 3 coats of paint, I finish with clear wax using a brush.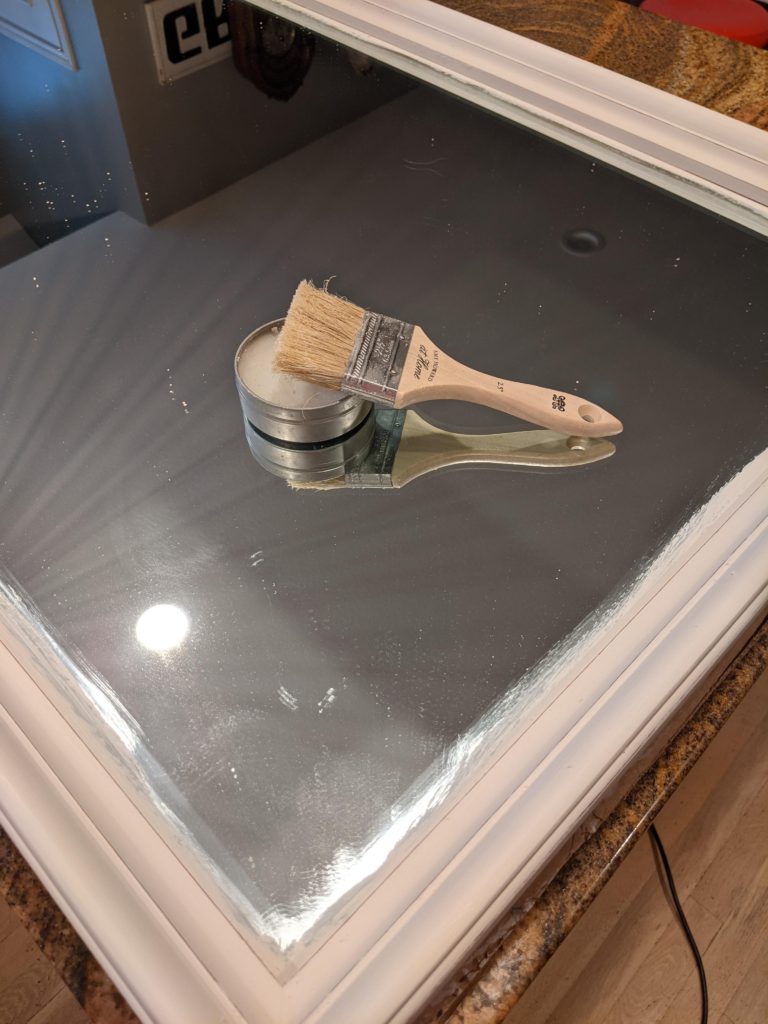 The wax takes about 30 minutes to dry and then I buff with a soft, lint free cloth to achieve a soft sheen.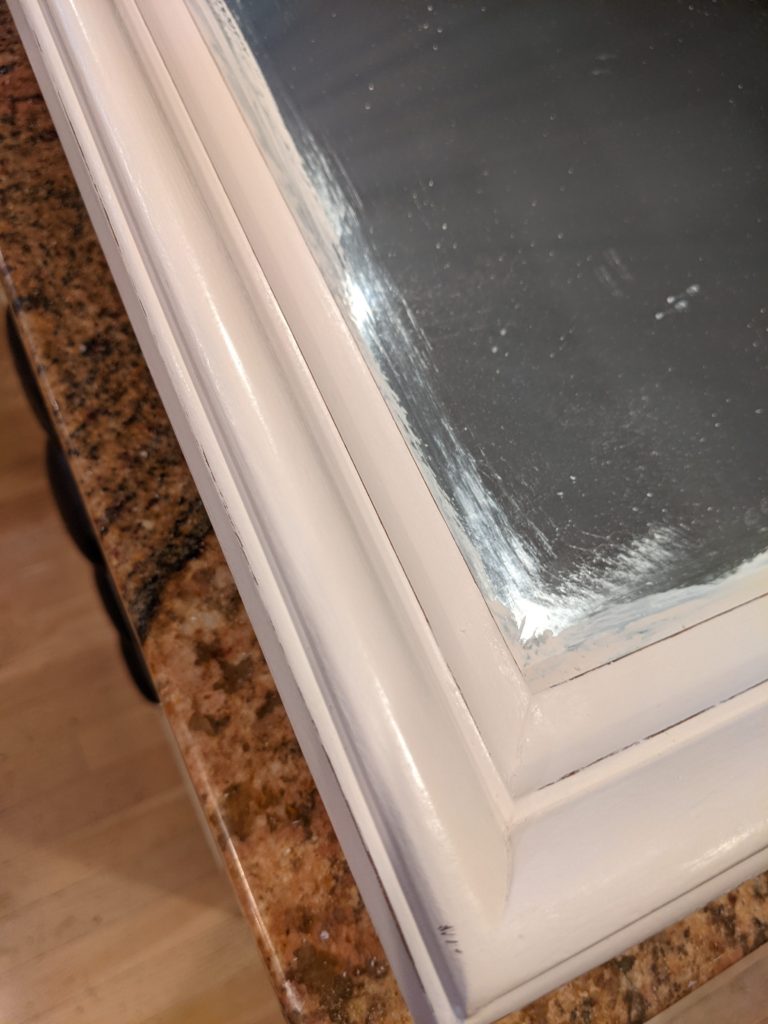 The wax makes the paint on the mirror easier to scrape off! I make sure to use a fresh razor blade to scrape with.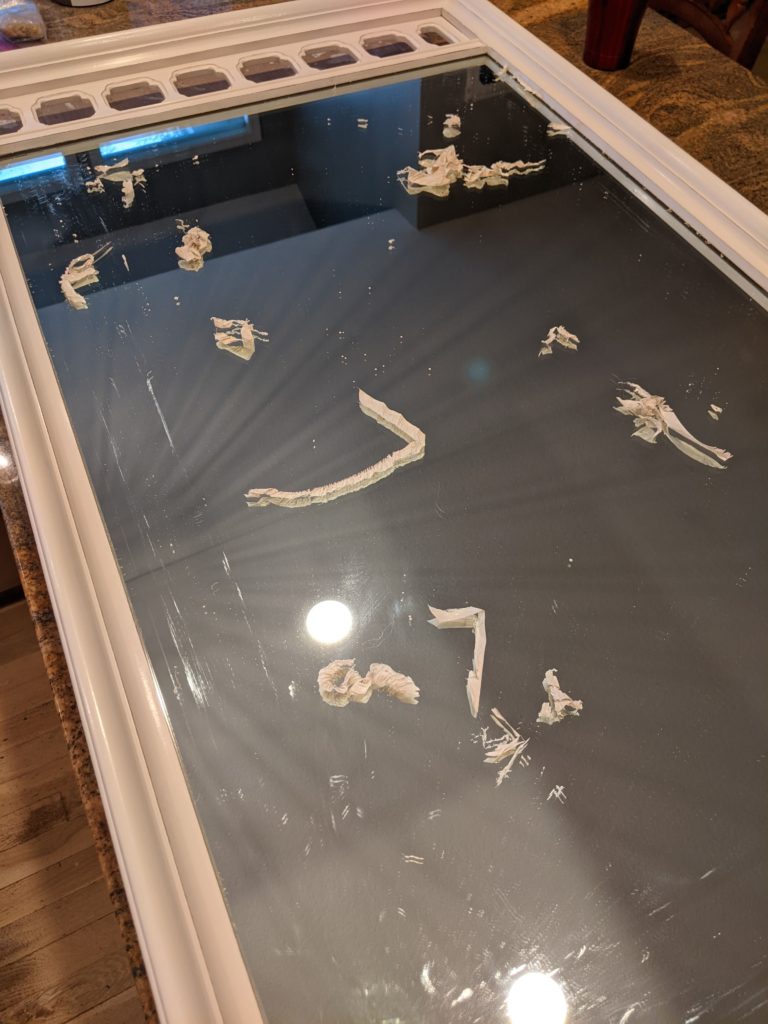 I just vacuum the scraped paint with a shop vac and clean the mirror with cleaner.  So easy and a lot less time consuming.