Vintage Puzzle Art
A couple of weeks ago I was at an estate sale and spotted this stack of strips of cardboard. I knew what they were, vintage puzzles, and snapped them up! I had an idea of what I was going to do with them. I was going to make some wall art using these vintage puzzle pieces.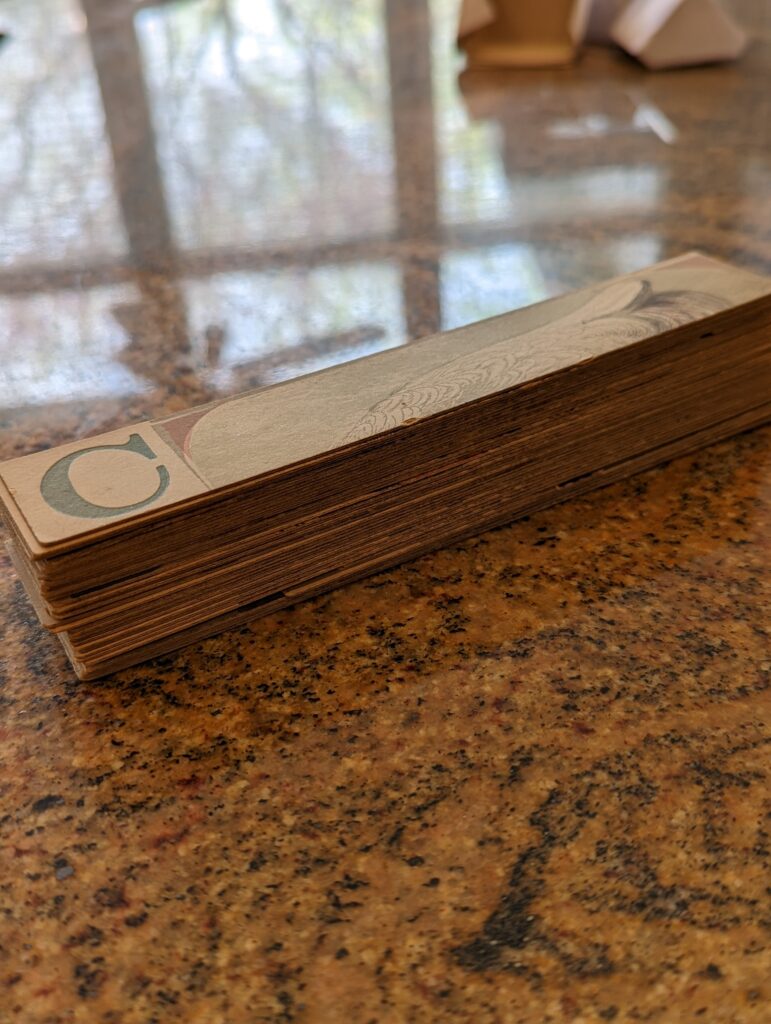 First, I got together my supplies which involved a trip to Michael's to get 13 frames. I also gathered together some cardstock I had on hand, a glue stick, a ruler, scissors, and a paper cutter.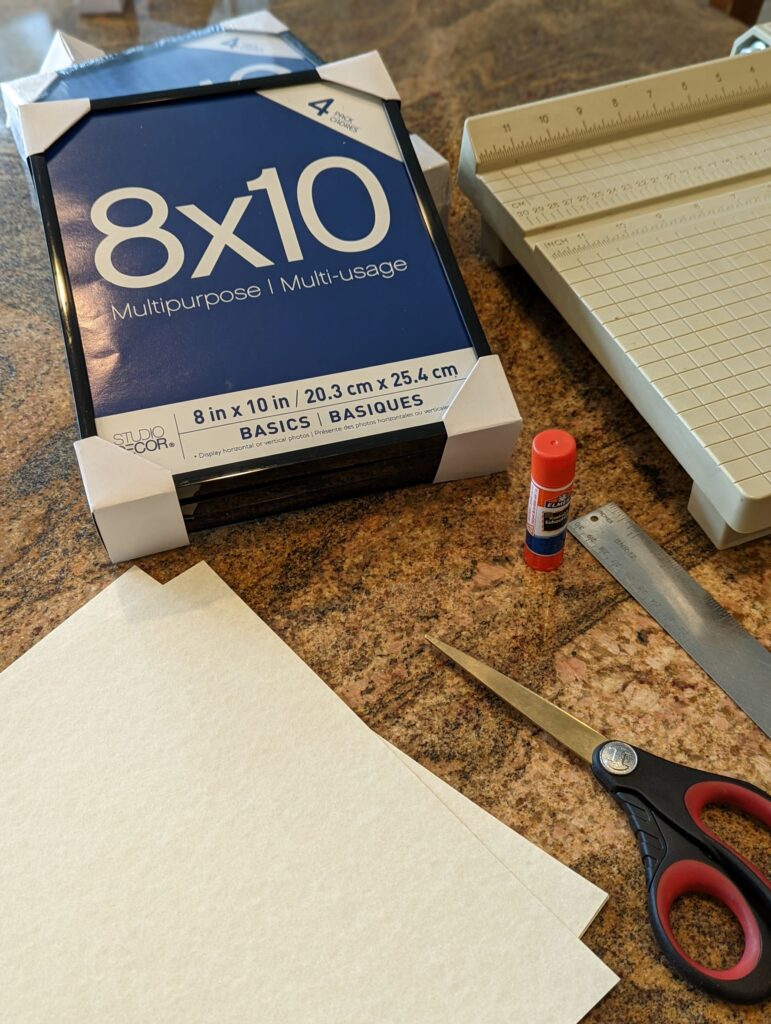 I purchased 8″ x 10″ frames in 3 packs of 4 plus a single one since I had 13 puzzles to frame. I cut down all of the cardstock to 8″ x 10″ using my paper cutter. I wanted to be sure to get good, straight cuts on the edges.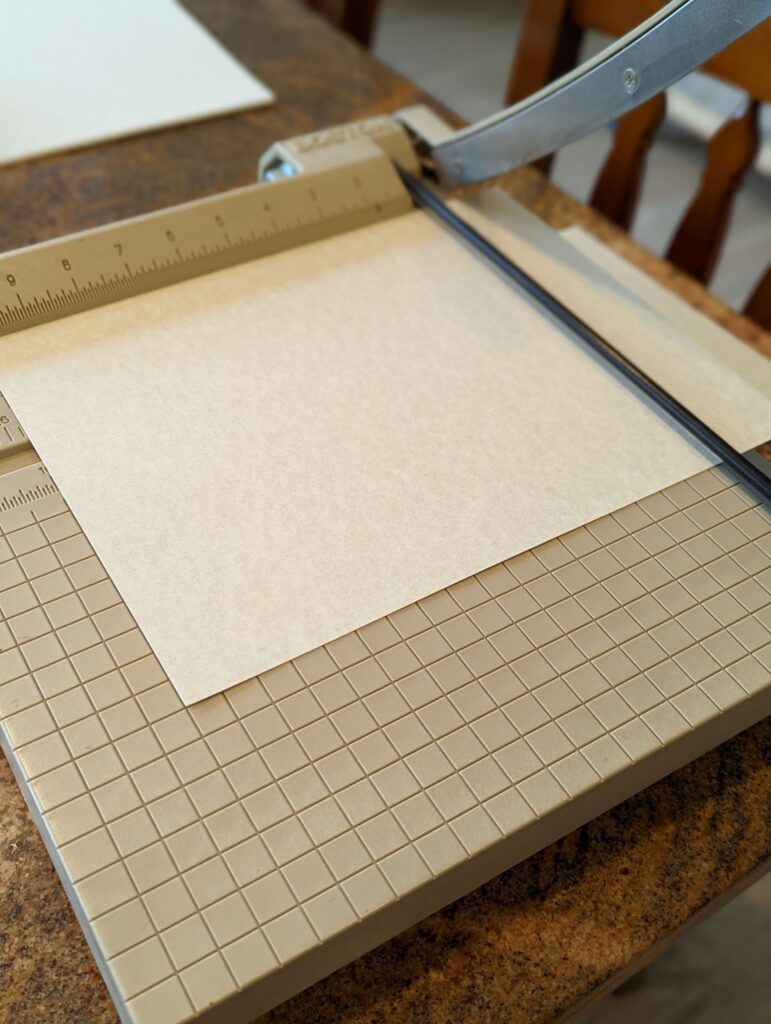 Then I laid out each puzzle, which involved 4-7 strips each, and made sure to center them on the cardstock. I glued all of the strips to the cardstock and them inserted into the frames! Super easy! I was finished in a couple of hours.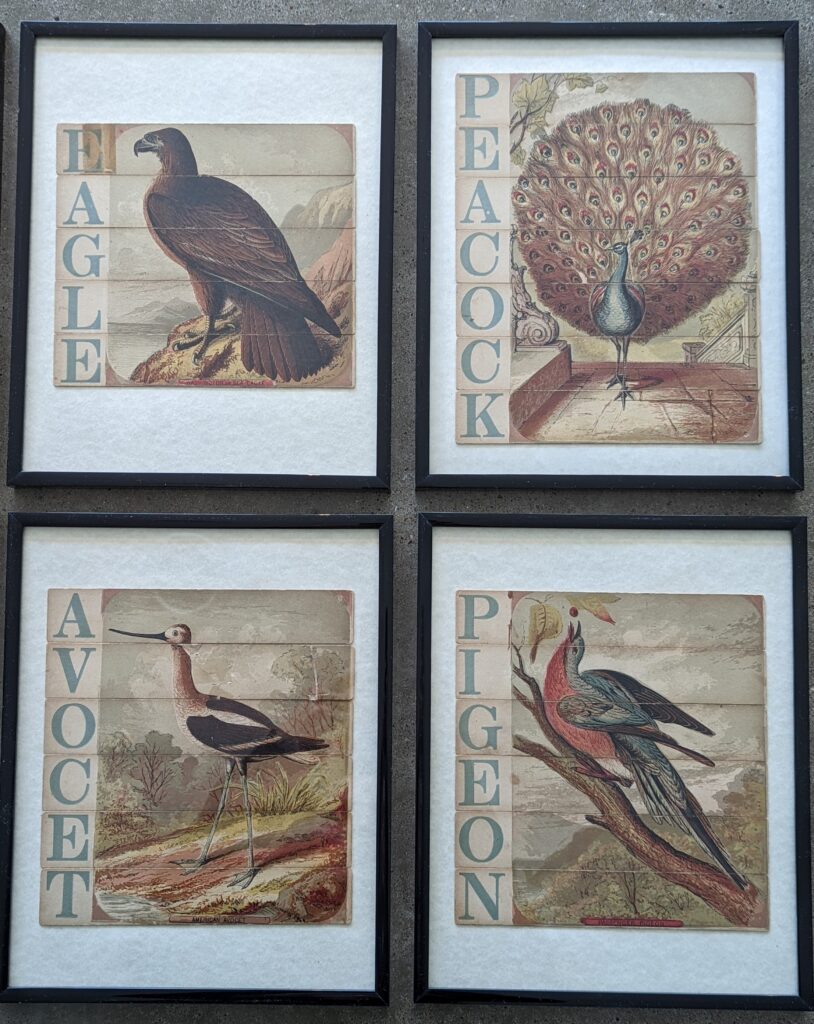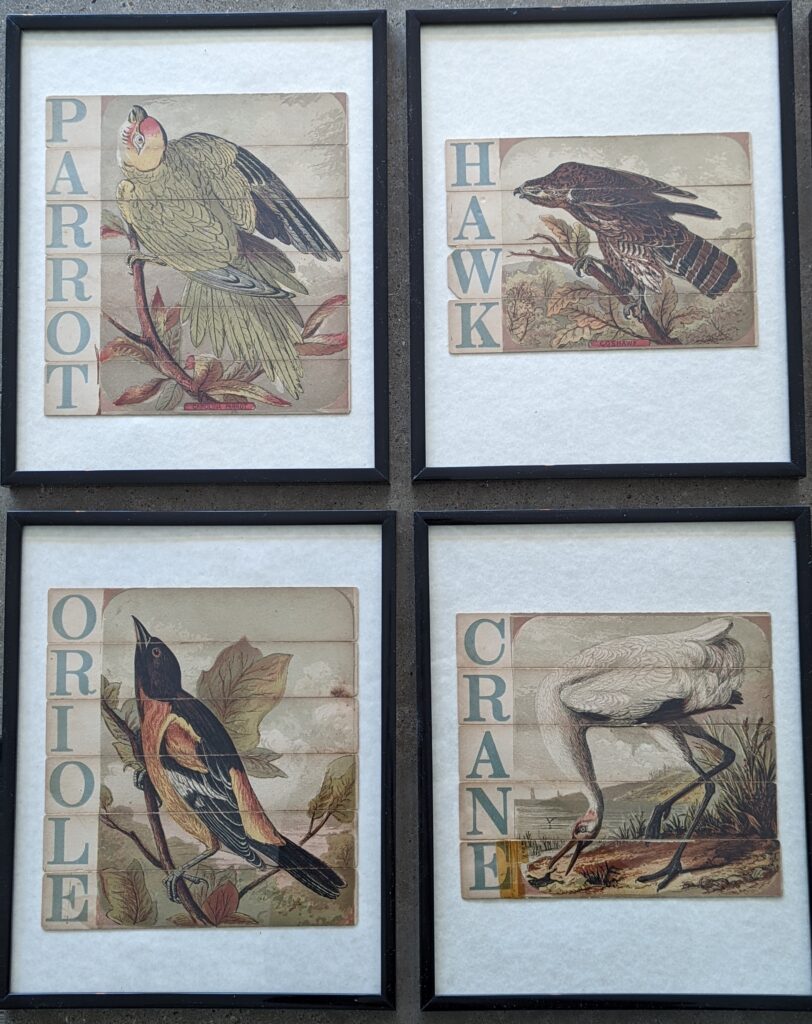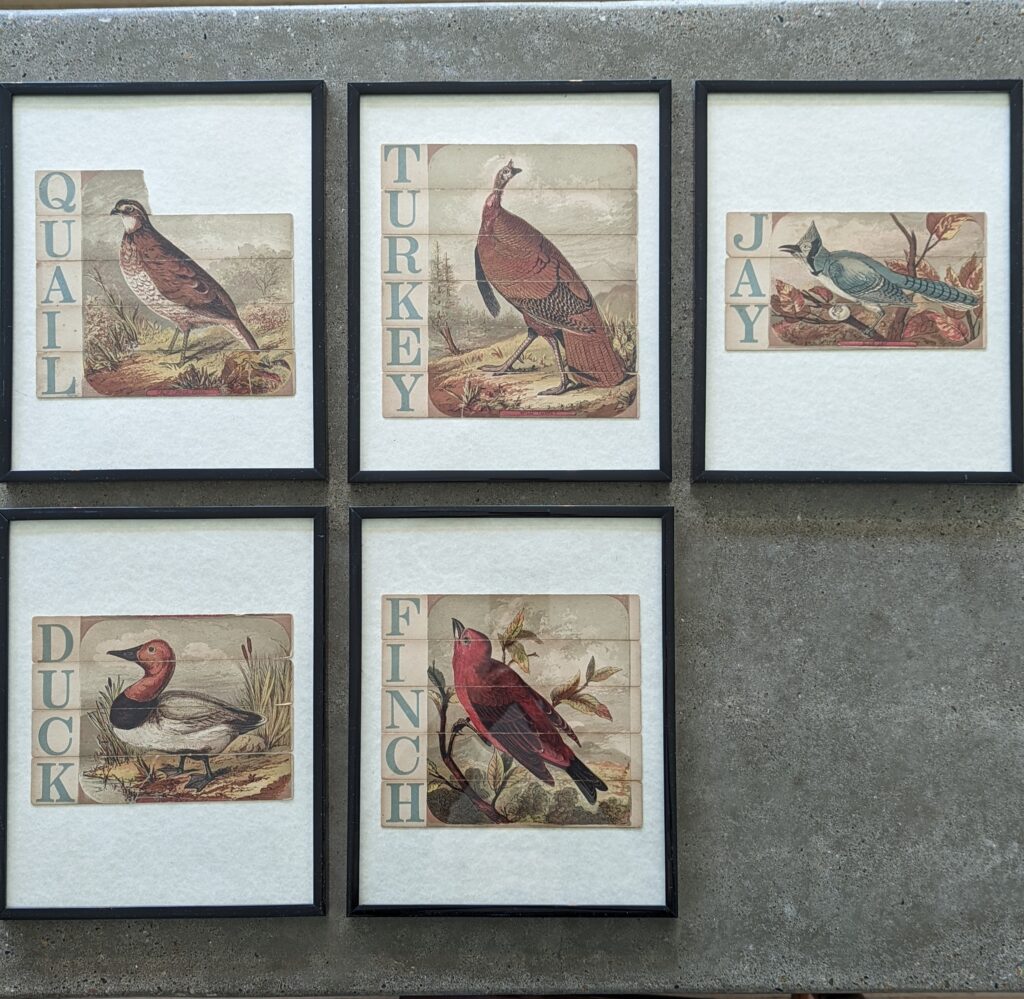 Pretty vintage puzzle art! I love that the puzzles are old and a little tattered. I especially love the pretty colors and the beautiful drawings! There are 13 of them so they would make a great display all together or even in 2s or 3s. These will be heading to my booth at The Painted Sofa in Kansas City, MO.