Vintage Crystal Chandelier
I always keep my eye out for a crystal chandelier.  They aren't easy to find at a decent price!  I really like the smaller ones with old brass.  They can go so many places in the house including the bathroom, laundry room, or baby's room.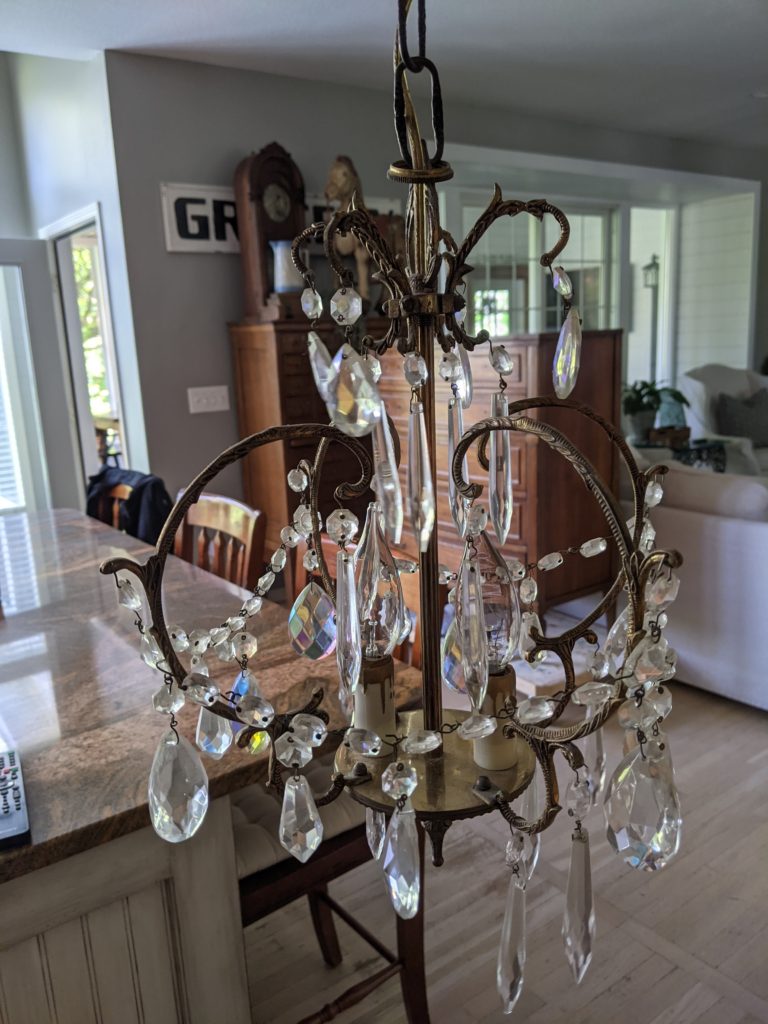 It was dusty and dirty so the crystals didn't shine as well and the brass was dirty. I always take off all of the crystals and give them a good bath in soap and warm water. I take a picture of where all of the crystals are located before removing them so I can put them back where they belong.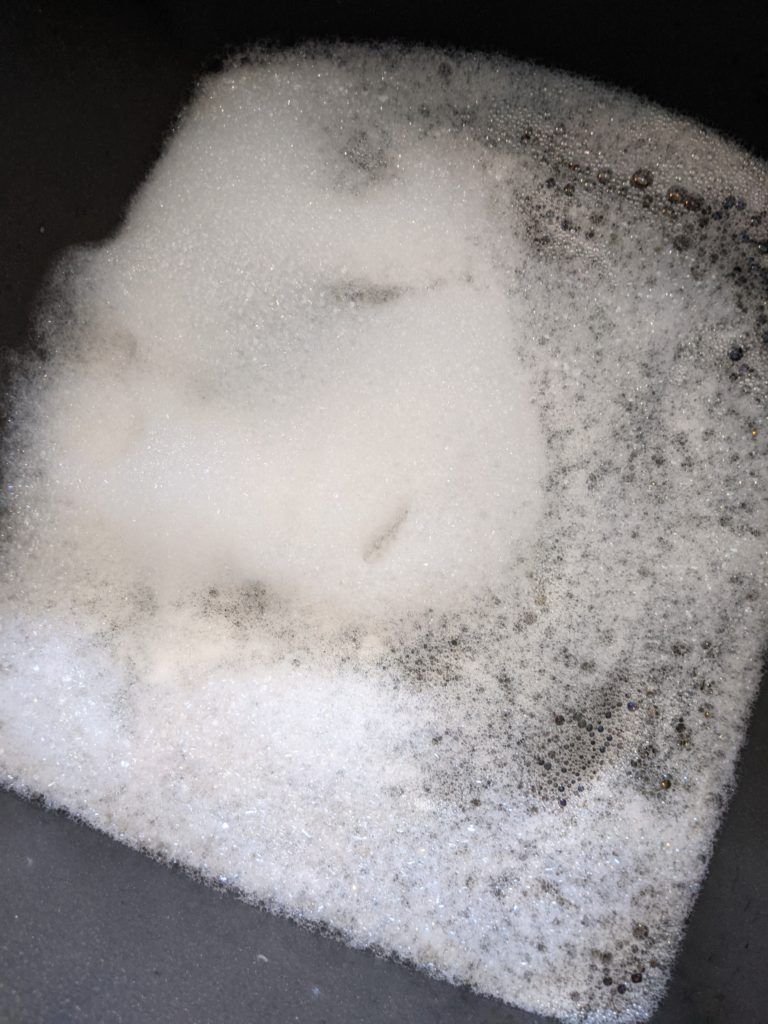 Then I clean all of the brass with Windex multi-surface cleaner and paper towels. I wash off the light bulbs too.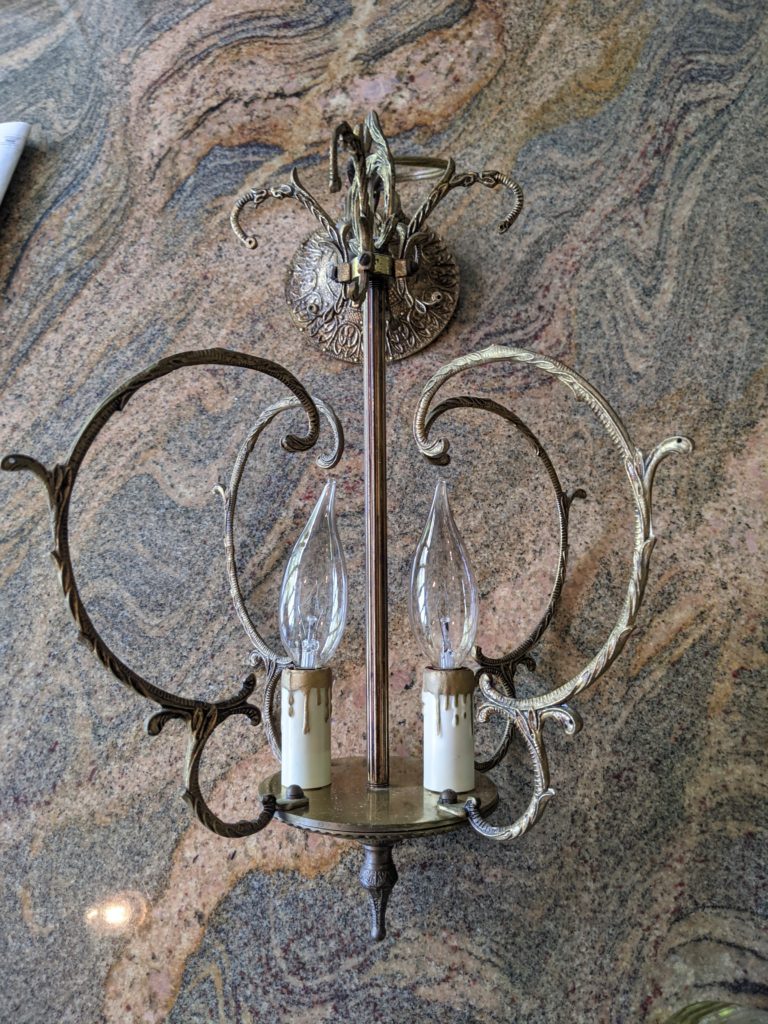 Once the crystals have soaked a little, I rinse them off and let them try on a paper towel on my counter. See, they already look much better!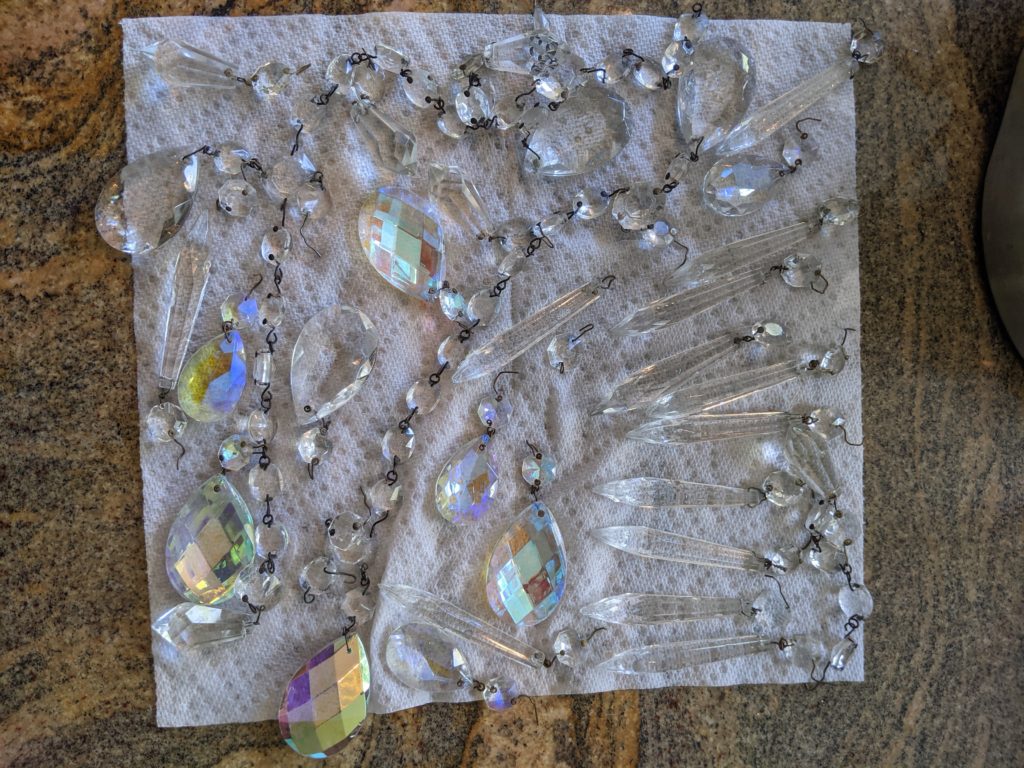 Next, I put them all back on and she is so beautiful now!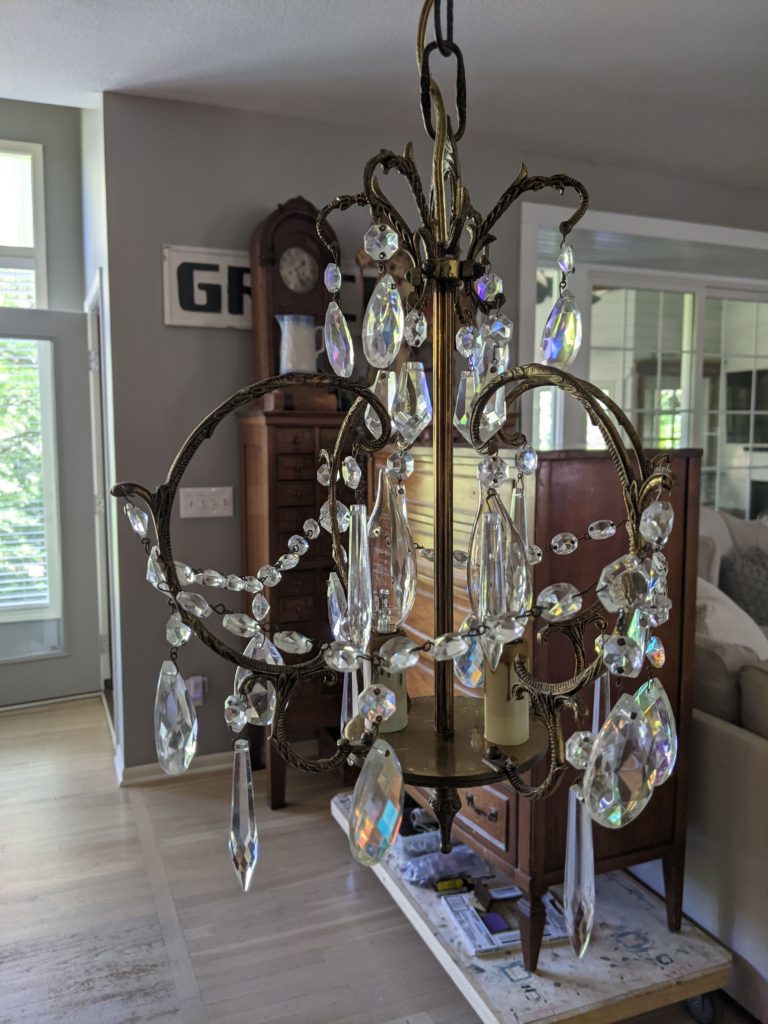 My husband, Dennis, puts a temporary plug on the wire so that I can resell this in my shop. It looks so pretty all lit up!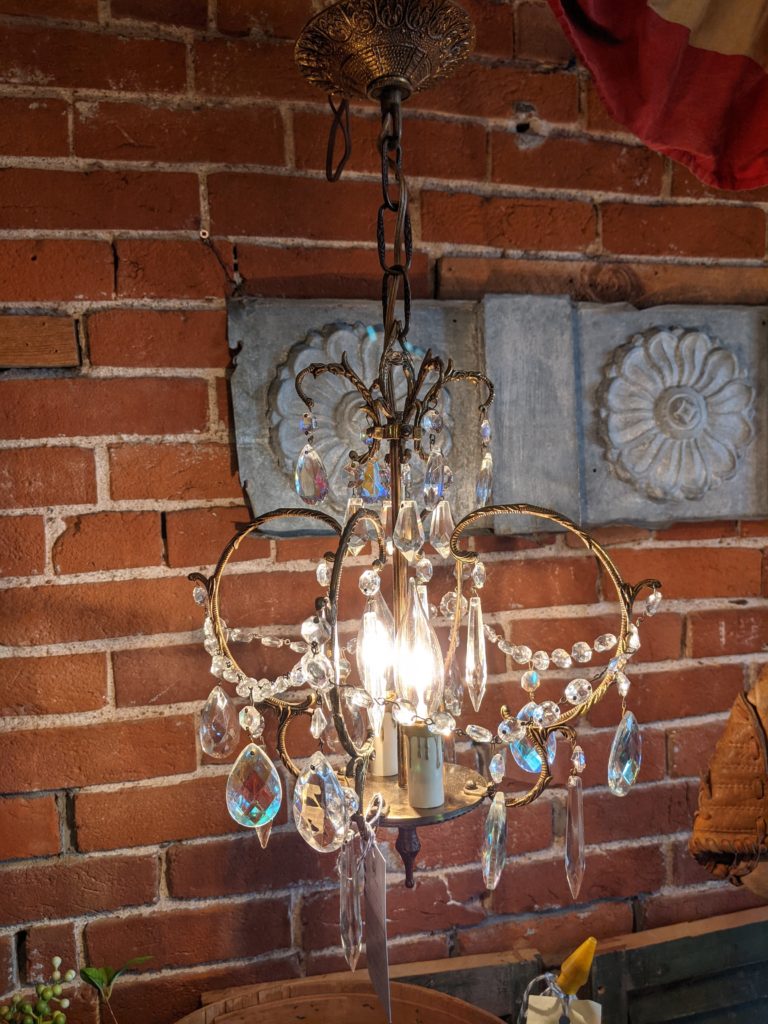 Where would you hang a crystal chandelier?