Charcuterie Board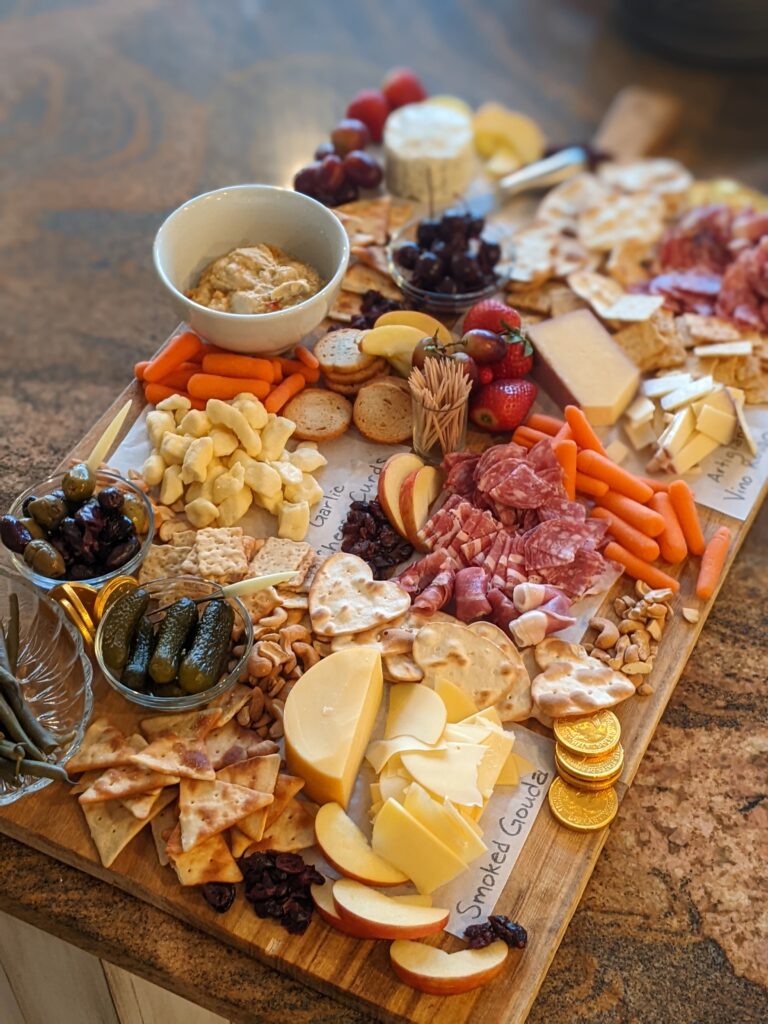 Last night we had about 25 people over for the spring kick-off of my husband's bicycling group. They ride every Tuesday night (weather permitting). I don't bike, but I love to cook and join the group for dinner after the ride sometimes. We have had the spring kick-off at our house the past couple of years. When we have a big group over I love to serve a charcuterie board. It's a great way to do appetizers for a big crowd. I thought I would show you how I go about setting one up.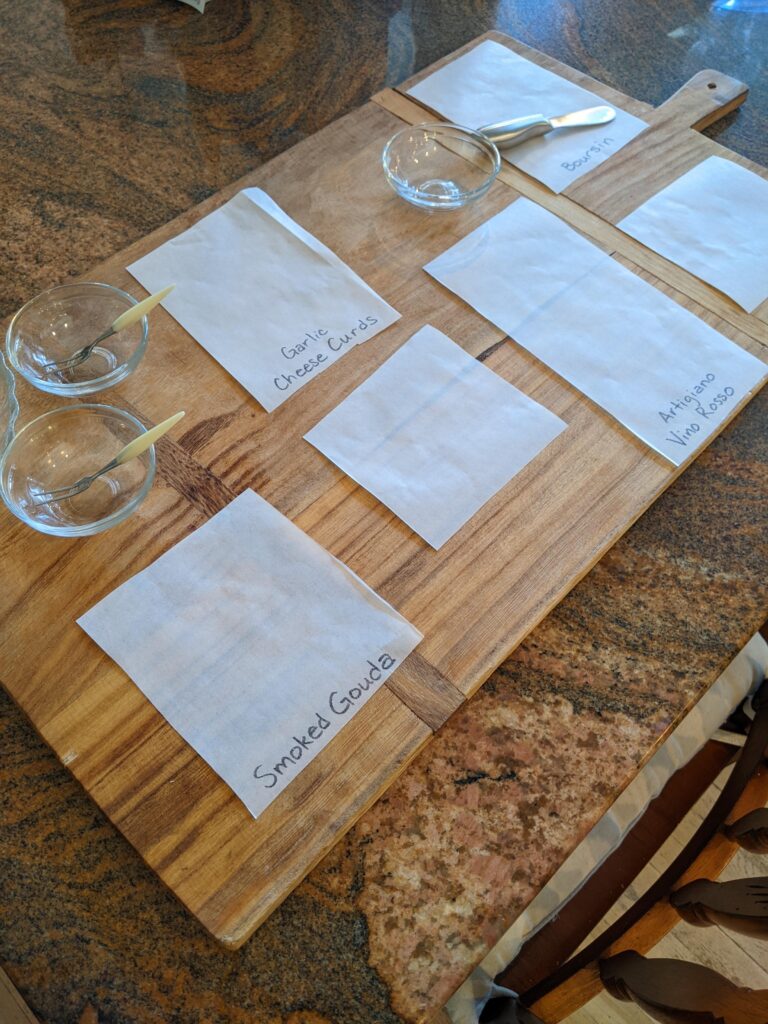 I bought this large, wooden board at a local store a few years ago and I love it! It's about 16″ x 27″. First I put down pieces of parchment paper to protect my board from oil or fruit stains. I label the papers where the cheeses are going with their names. Guests always ask me what the different cheeses are so this way they can see before they try. I just use a Sharpie to write on the parchment. I also use pieces of parchment under the sausage and prosciutto slices. The small bowls are for olives, pickles, hummus, etc.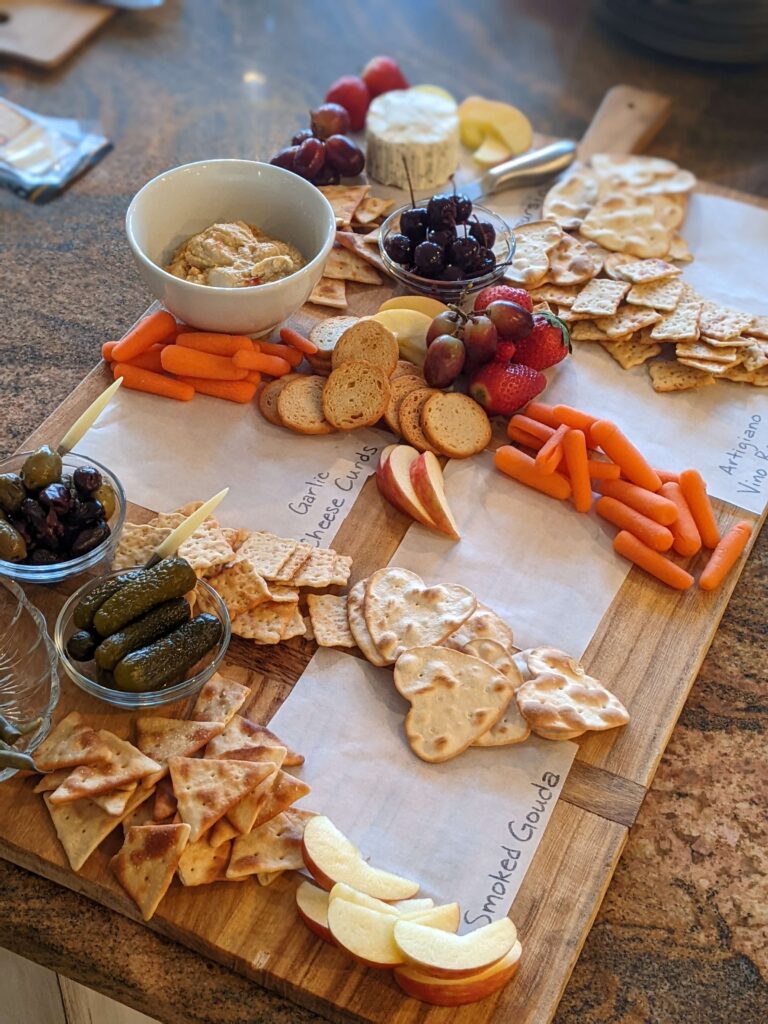 I usually have at least 3 different varieties of crackers, all different sizes. Then I add fruit, like strawberries, grapes, sliced apples and I even found some really yummy pitted cherries too. Sometimes I will include baby carrots if I have a dip or hummus.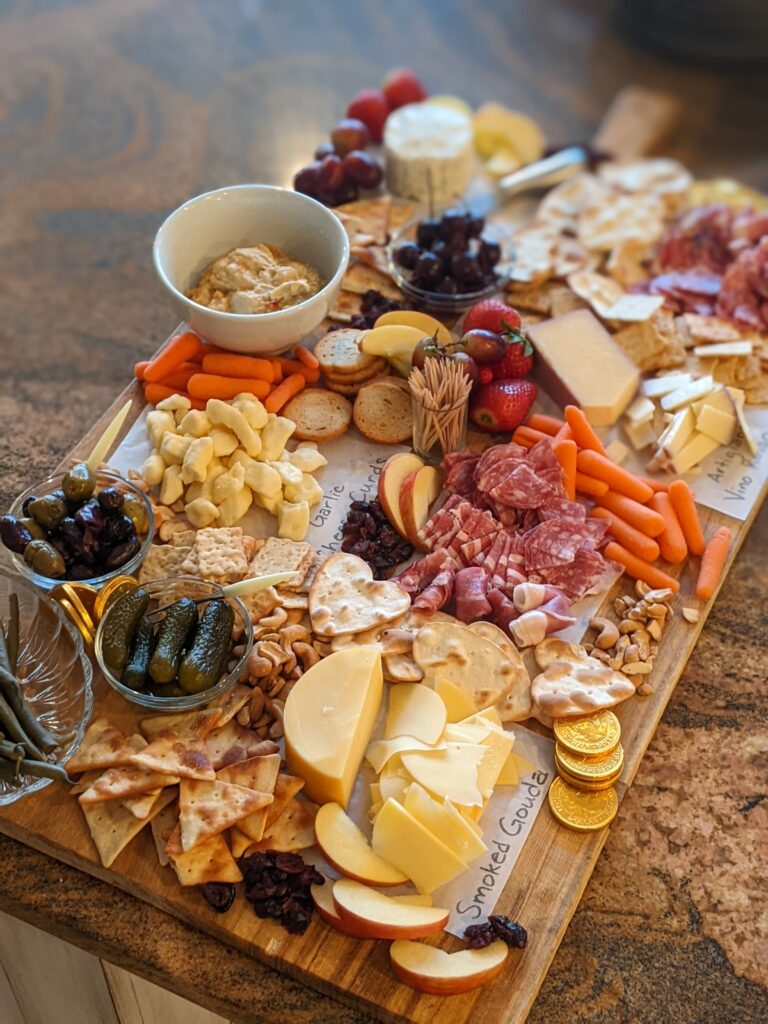 Last, I will add the cheese and the meats right before guests arrive so they don't dry out. Sometimes I will include dried cranberries or cherries, and nuts in the little spaces between things. On this board I added some gold foil covered chocolate coins as a nod to St. Patrick's Day! You can make them different depending on what is in season or even to follow a theme. Everyone always loves a pretty charcuterie board.
What are your favorite items to add to your charcuterie board?