Ceiling Details on the Tree House
On goes the ceiling!
The rafters are all up on the tree house and now it's time for the ceiling! We had to do the ceiling treatment before putting the roof on top. We were inspired by some bracing we saw in an old building and thought it would be a cool detail to add to our ceiling.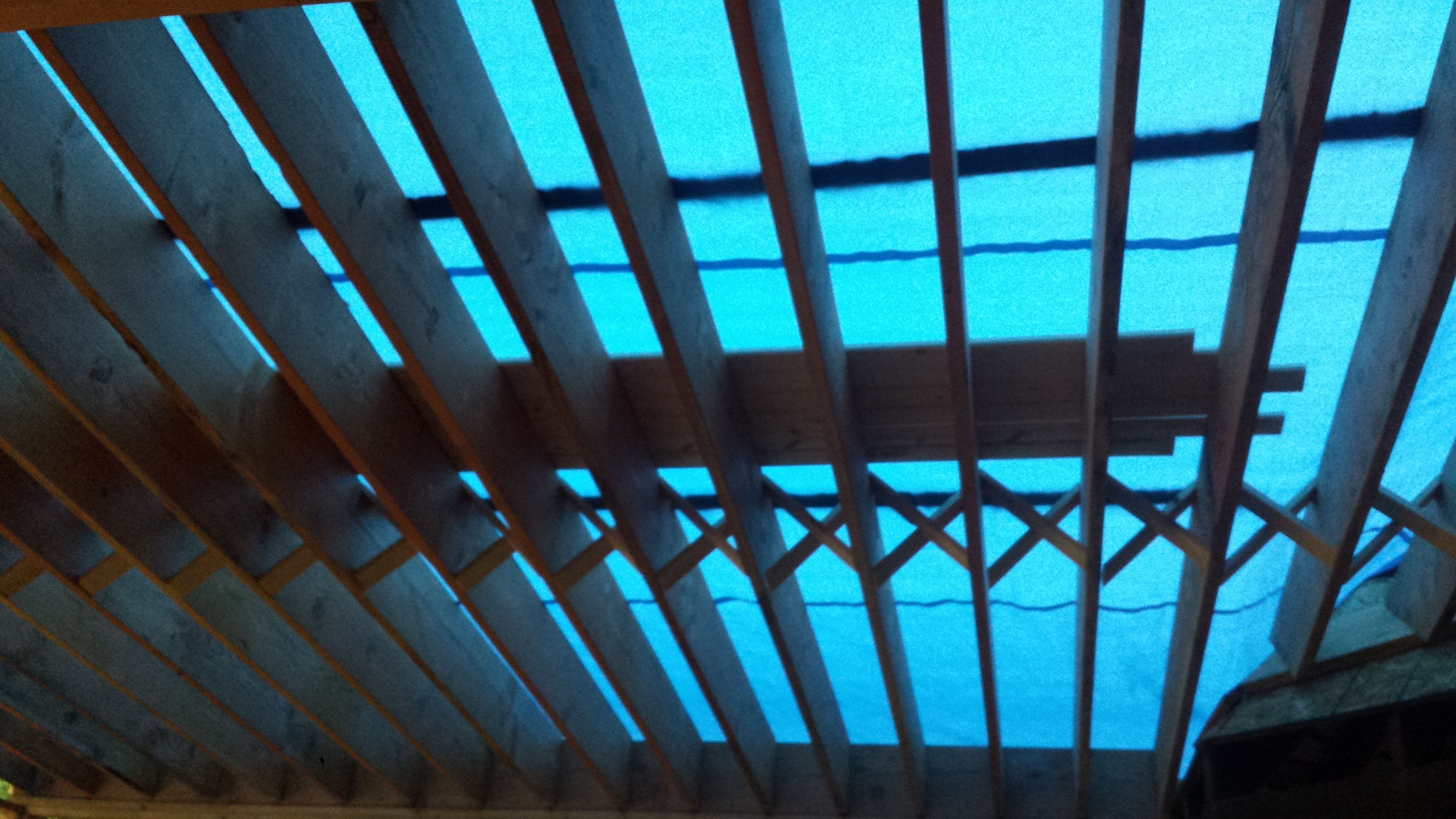 Due to a rainy stretch in the weather we had to wrangle tarps for a few days. But I love those braces!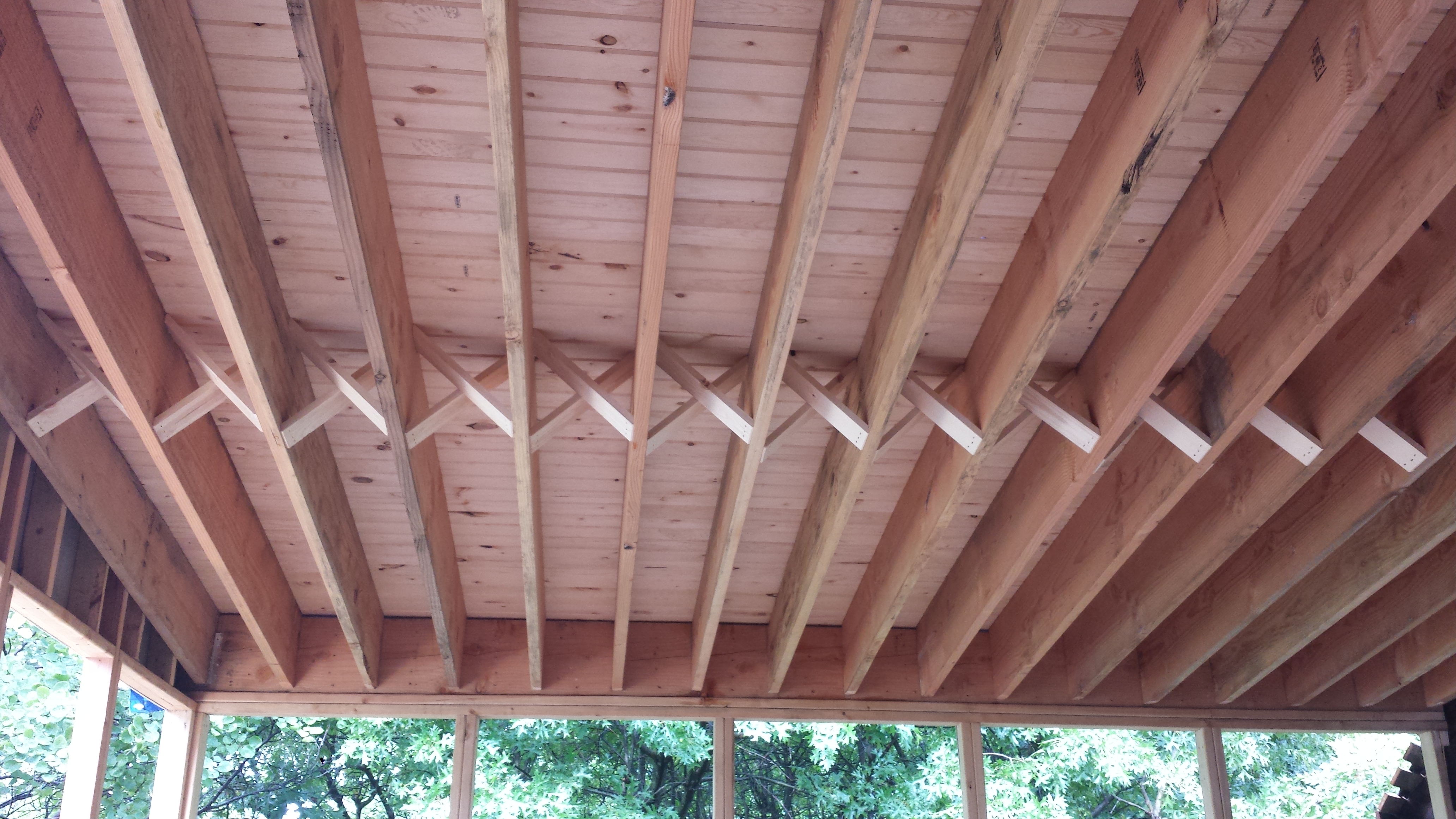 Also, Dennis added some interest to the boards we put on the ceiling by angling the edges of the boards. That was a lot of cuts but is really adds something!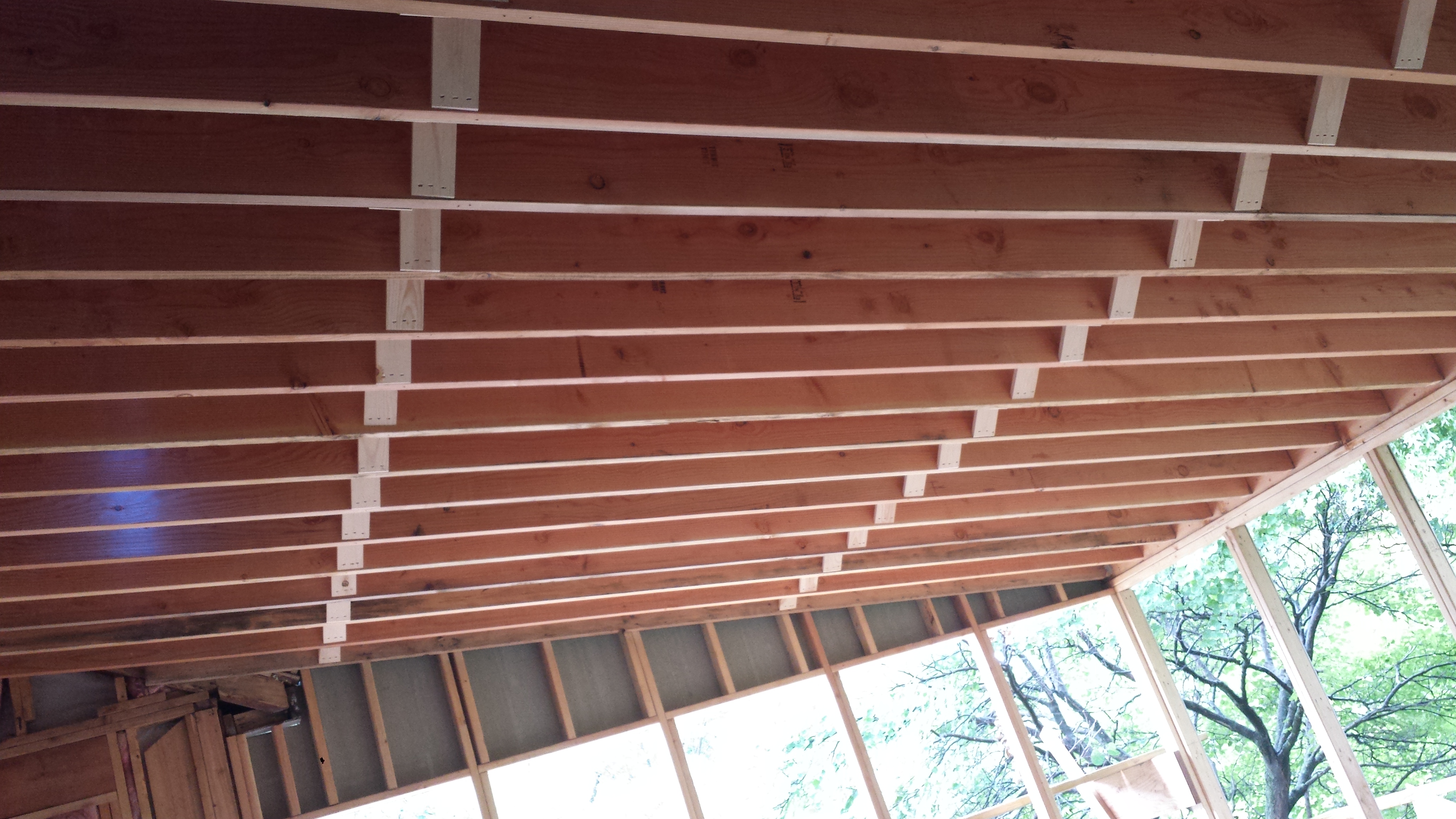 Dennis had a friend come help with putting the bracing up. They did two rows.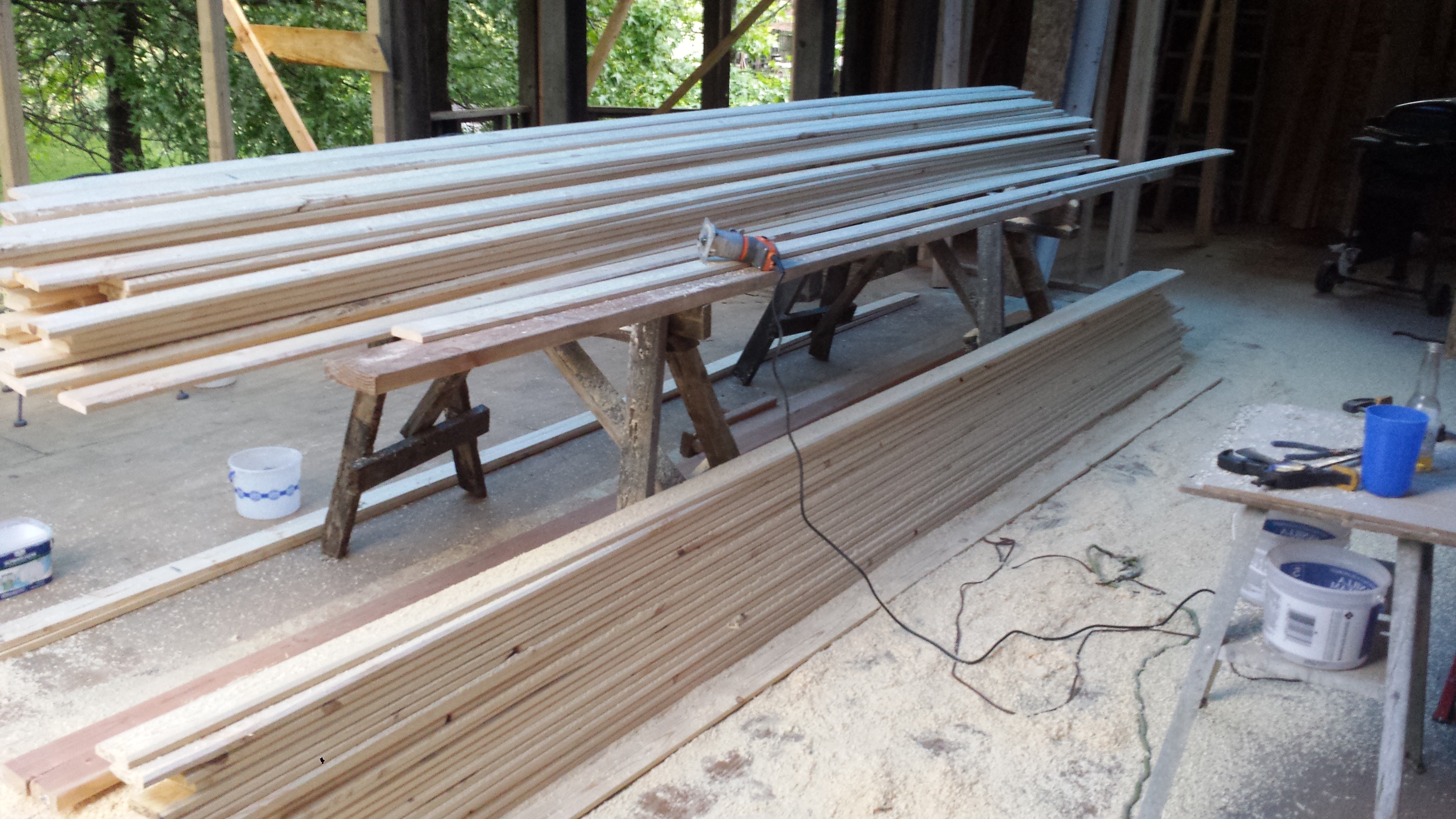 This is just part of the stack of boards Dennis cut angles on. He had to make an angle cut on two sides of each of those boards. And he made lots of "man glitter!"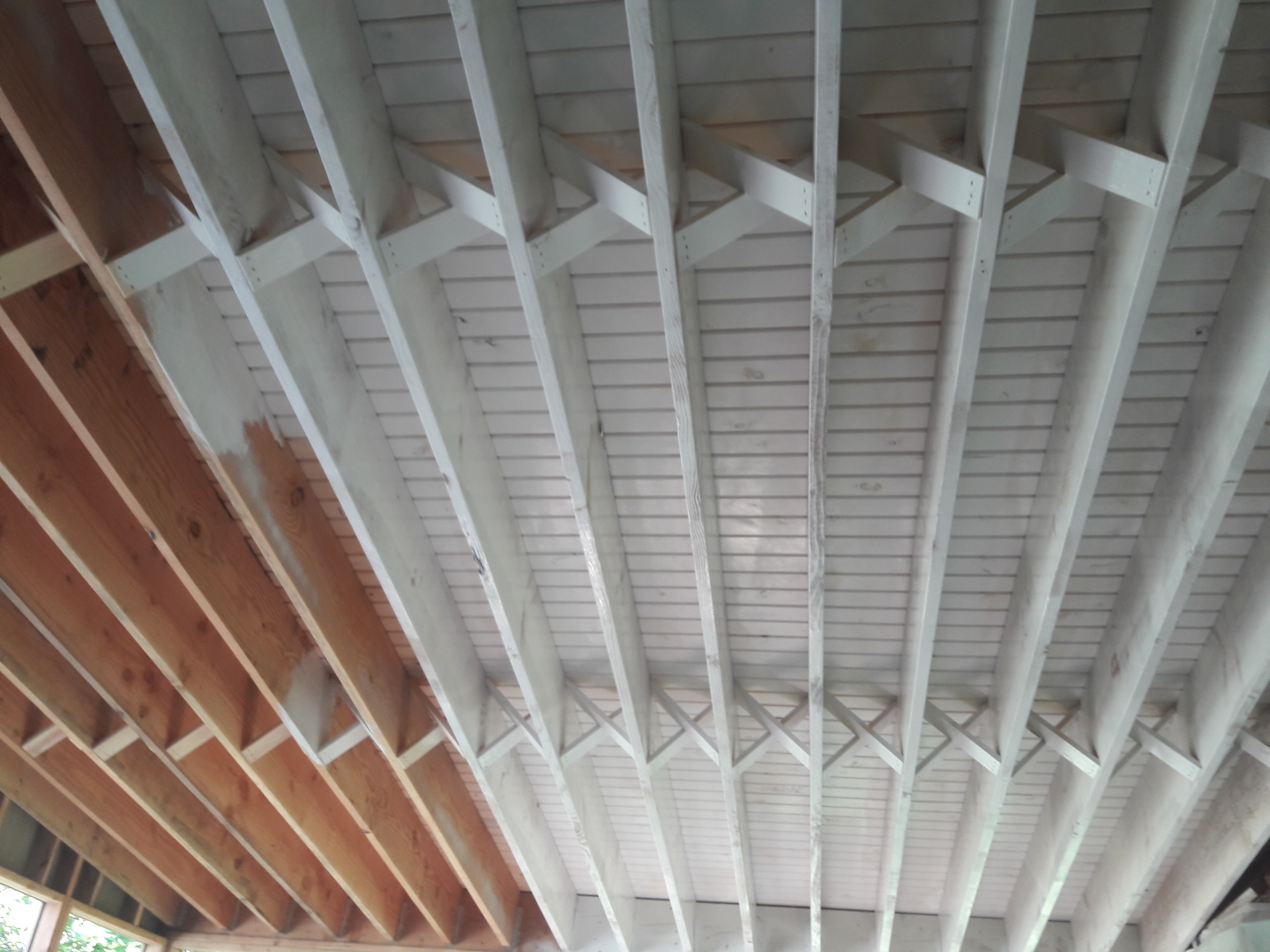 Then we had everything sprayed white. I'm glad we didn't try to paint this with a brush! I love how the white makes everything look fresh and light. Next up will be the roof!
Click on the links below to see previous posts on our Tree House: