Framing The Tree House
Let the rebuilding begin!
It's the heat of summer but the deck building is underway! Mr. Butterfly, Dennis, is framing the tree house!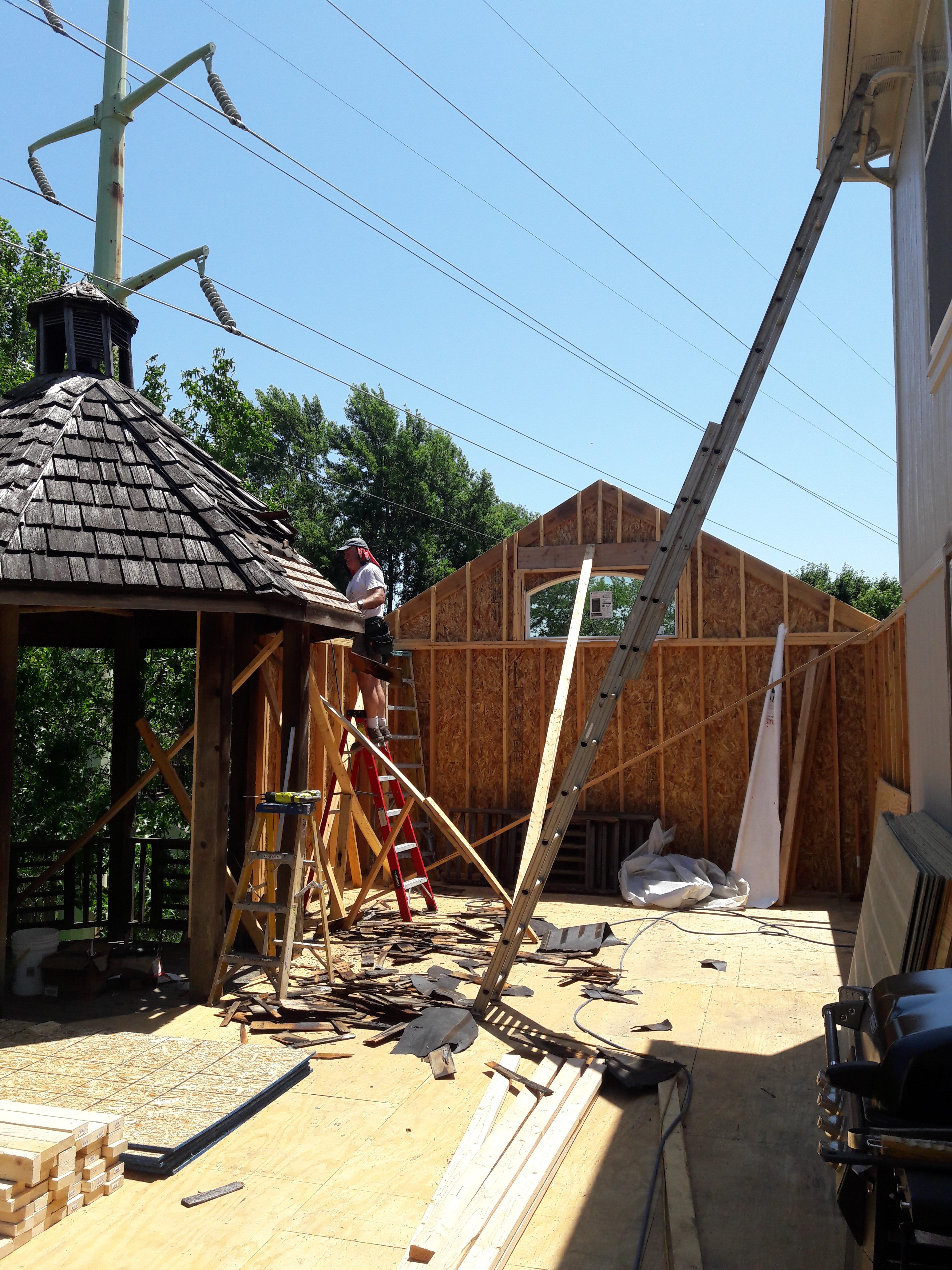 The old flooring is all removed and replaced with plywood and the railing is off. The two-story storage area is going up on the south end of the deck. Its roof line is getting tied into the gazebo. Our gazebo will not be enclosed and will be the grill deck.
The rafters are going up on the roof of the storage area and over the enclosed area of the deck. Those 2 x 12 rafters are crazy heavy!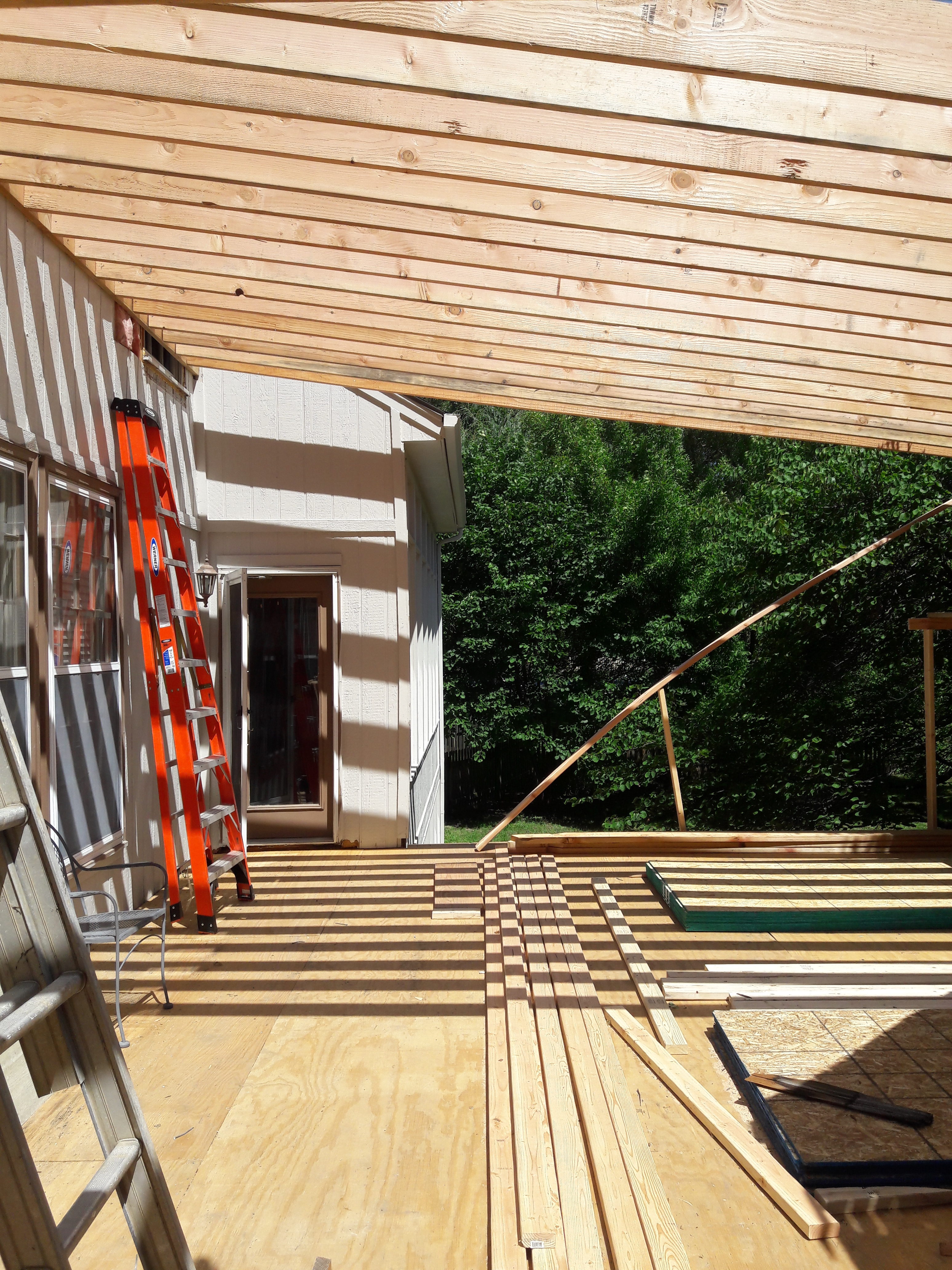 This is standing at the storage area end of the deck, looking back at the house. The door will be replaced with a wider door which leads into the kitchen. The windows on the left will be replaced with an 8 foot slider with glass side lites. It will lead into the living room area.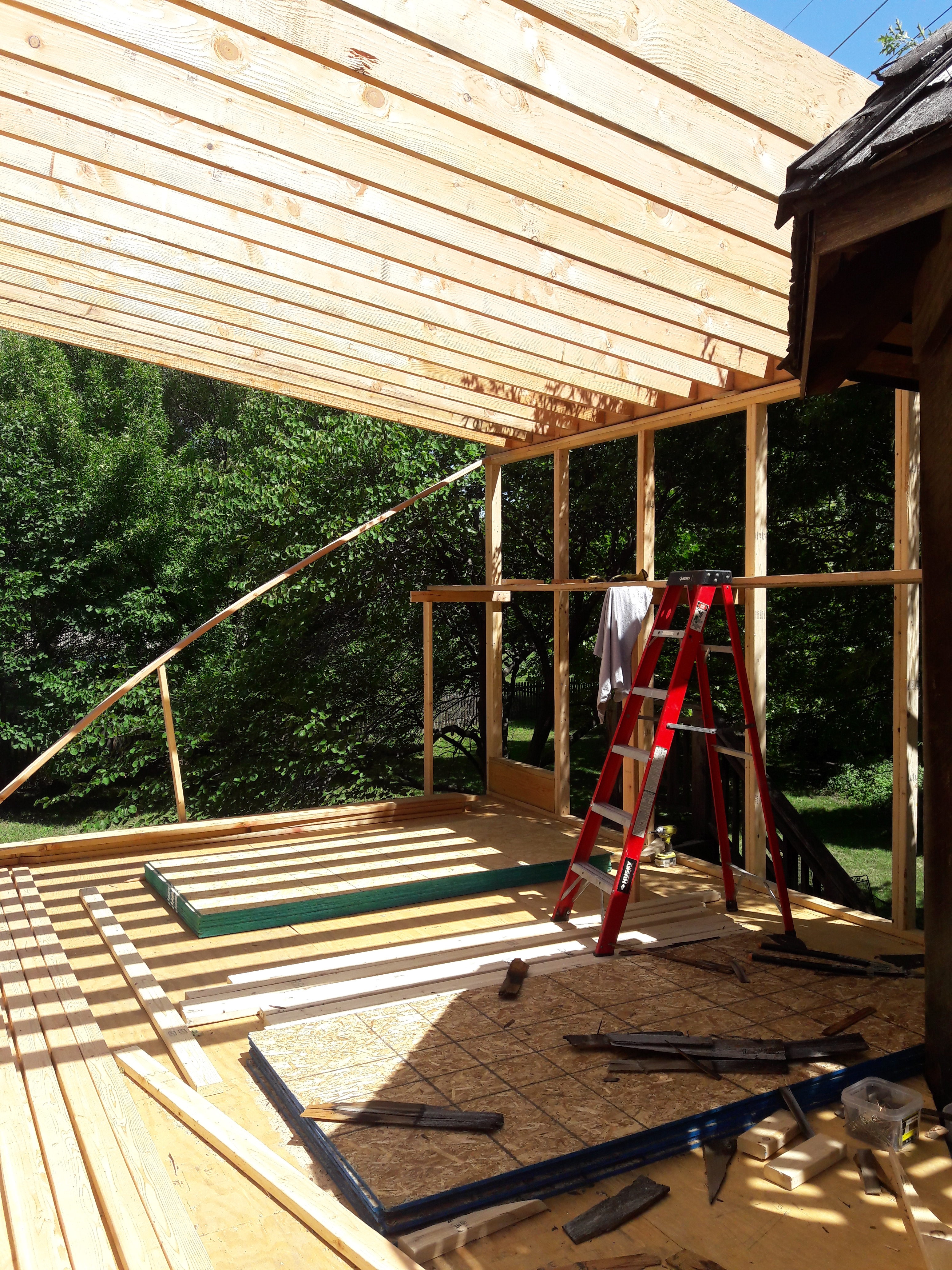 These two walls will be Eze-Breeze windows which have the screens integrated. The windows are triple track so 3/4 of the window can be open at a time.
Dennis has had a crew helping with this part and it is amazing how much they have gotten done! More updates to come!
To see previous posts about our Tree House click on the link below: