Front Landscape Project Update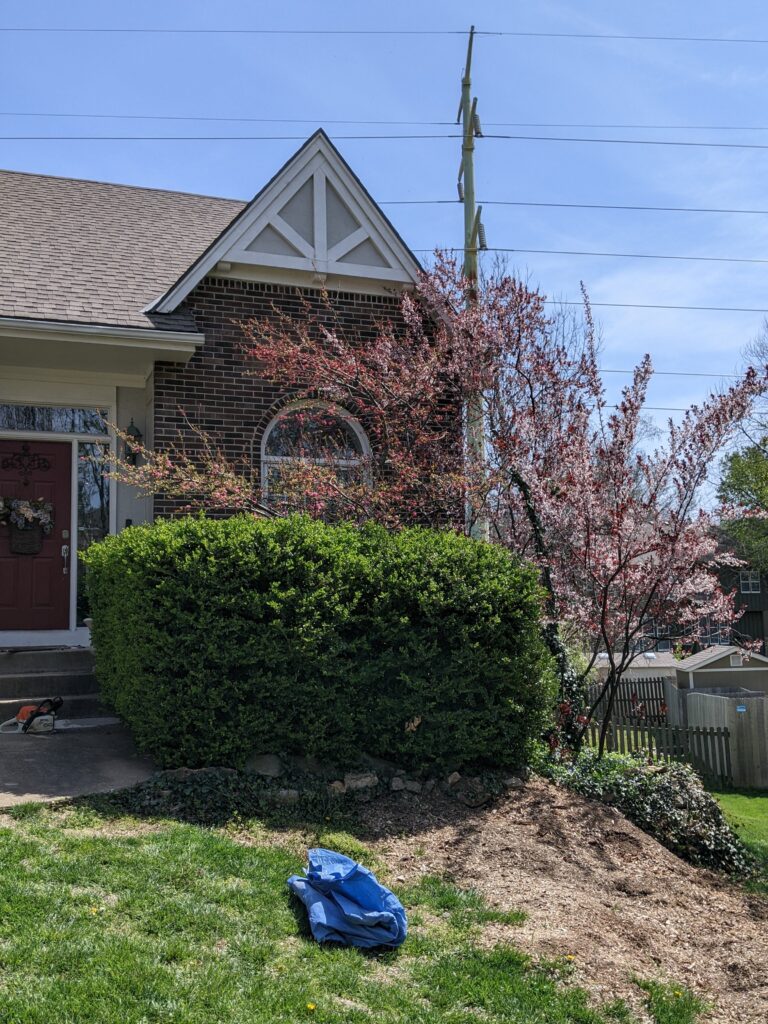 A year ago we tore began our front landscape project. This area was originally planted over 25 years ago when we built our house. It was definitely overgrown and ready for a refresh!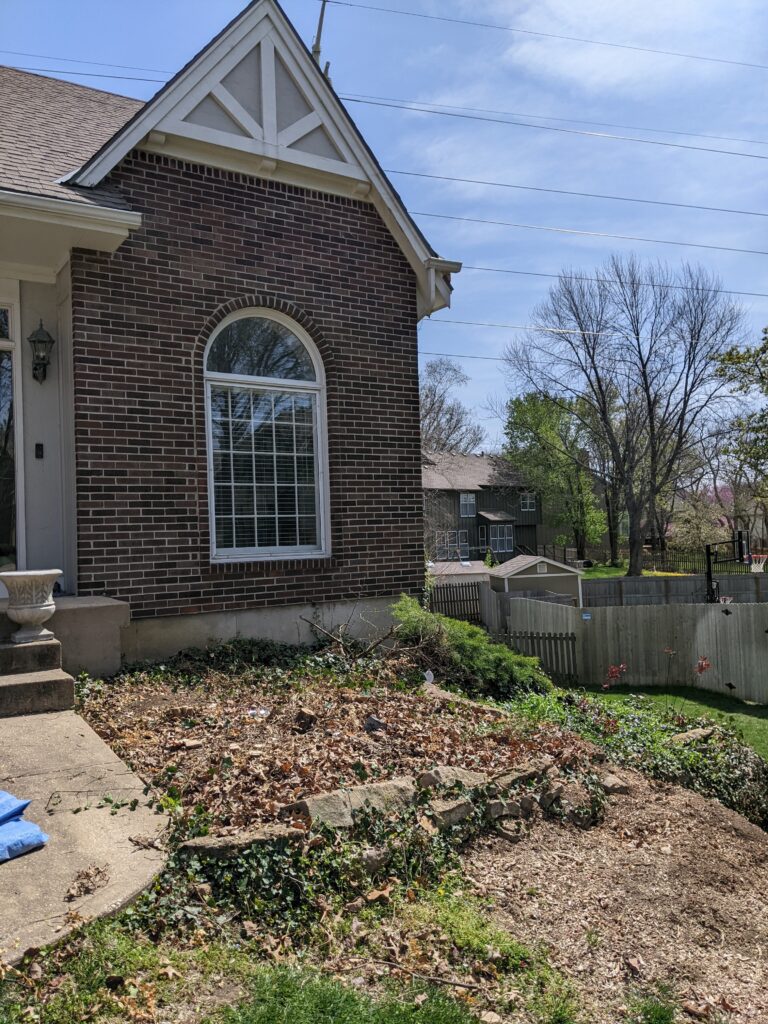 Step one was to take out all of the plants and ground cover.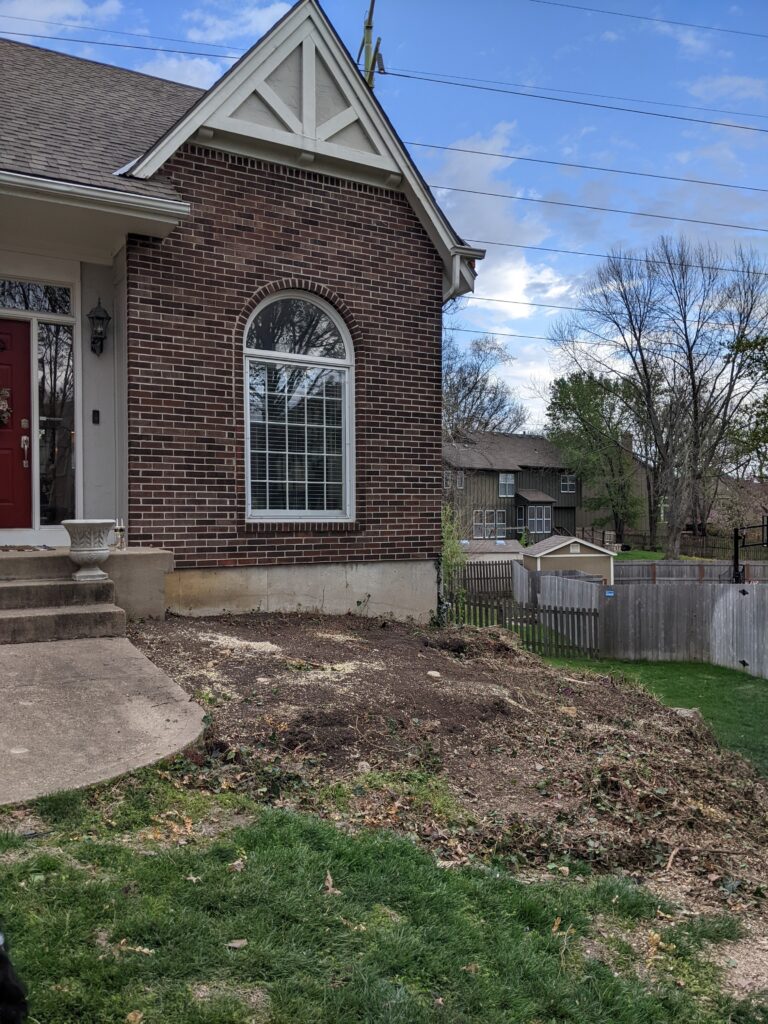 Then all of the edging rocks were removed. They had shifted and were starting to look terrible.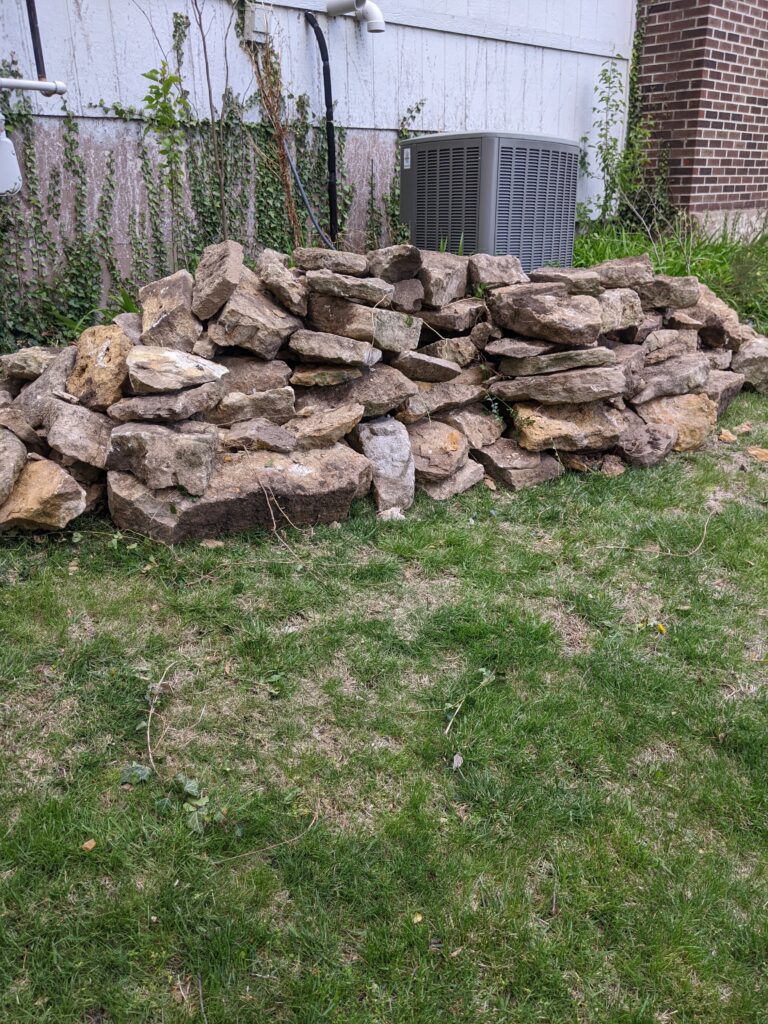 Here's the pile of rocks we took out! We gave some away and kept a few for our backyard gardens.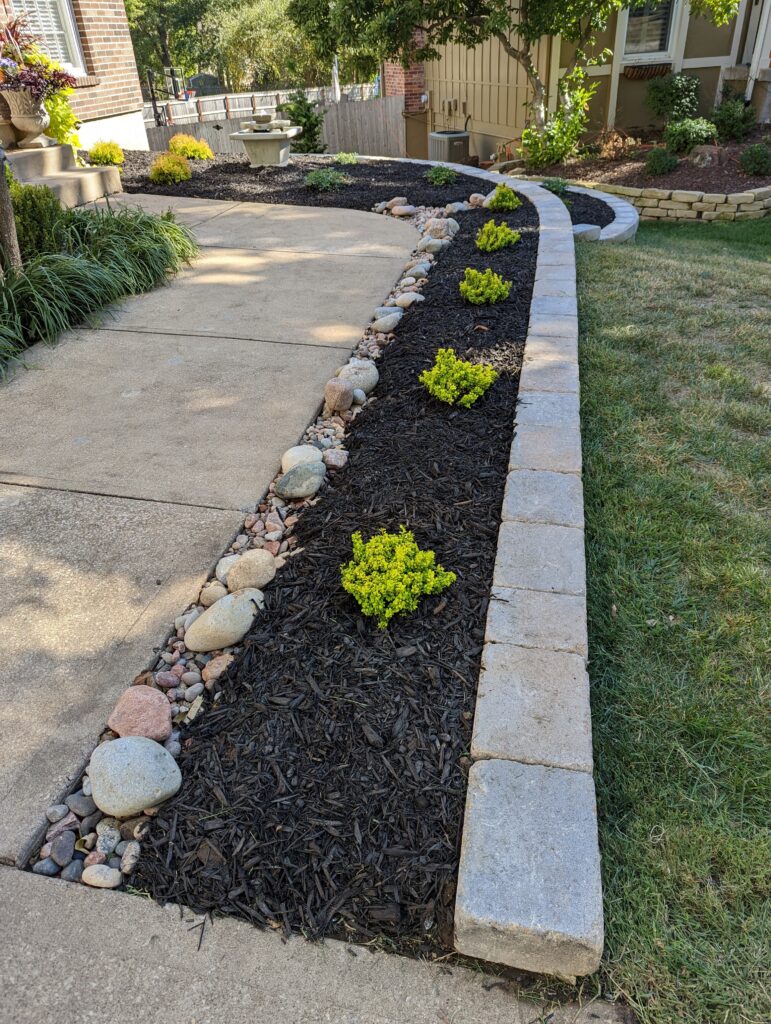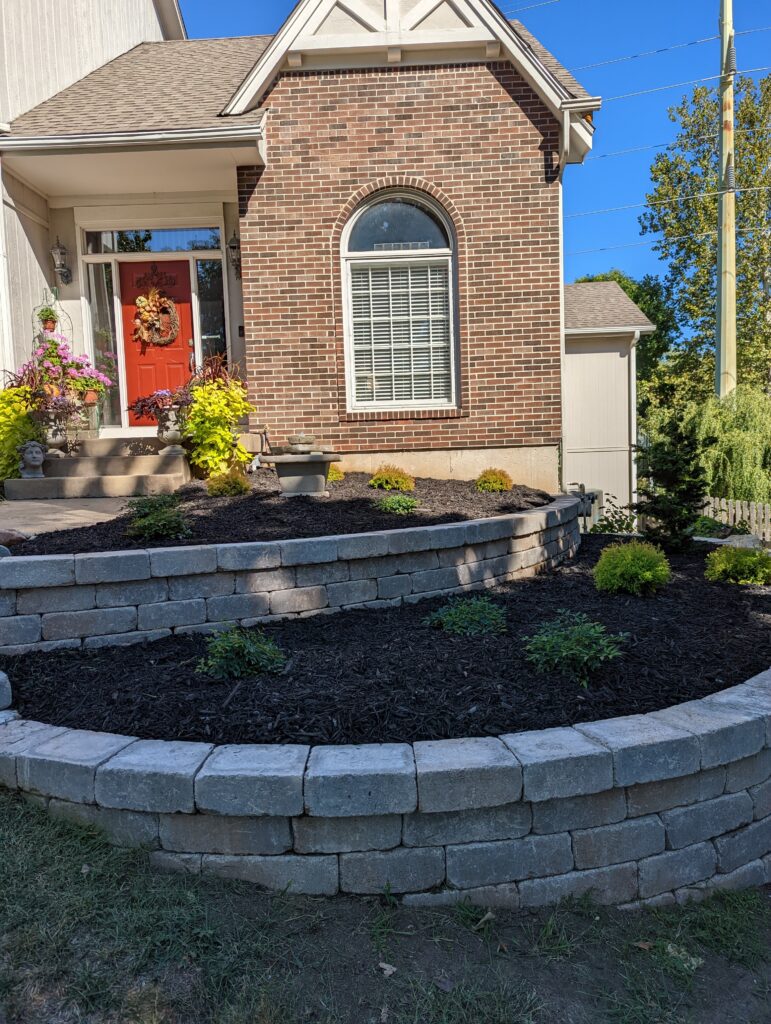 Here's what it looked like after all of the new rock work was done, the new dirt was put in, all of the plants planted, mulch added and the fountain hooked up and running. This was finished in September of 2022.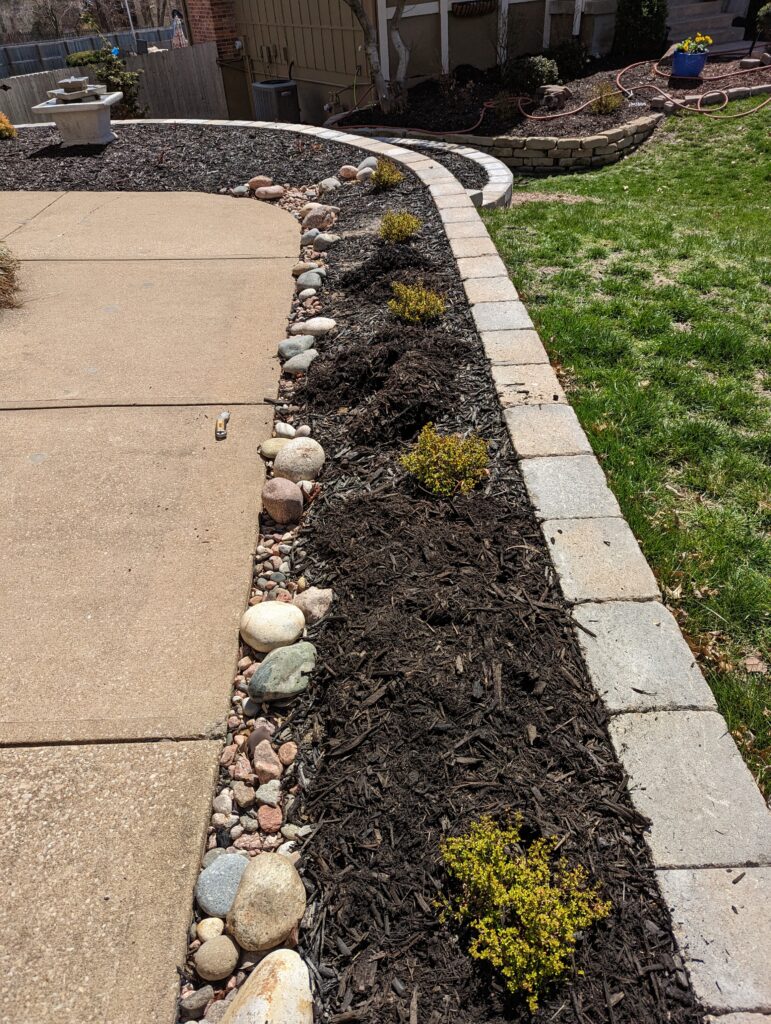 Here's what it looks like in April 2023. I am adding fresh mulch. The Golden Nugget barberry bushes are doing well! They will stay small.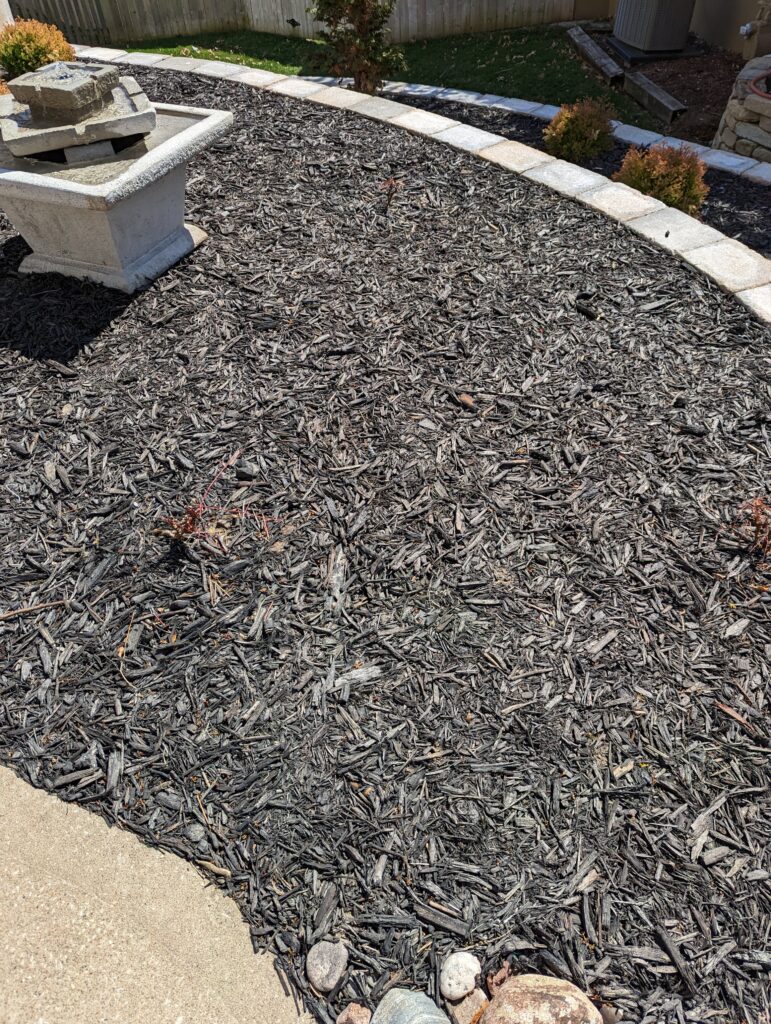 The nandina didn't do as well. They got munched by the rabbits! If we replant those I will definitely need to spray them with repellent!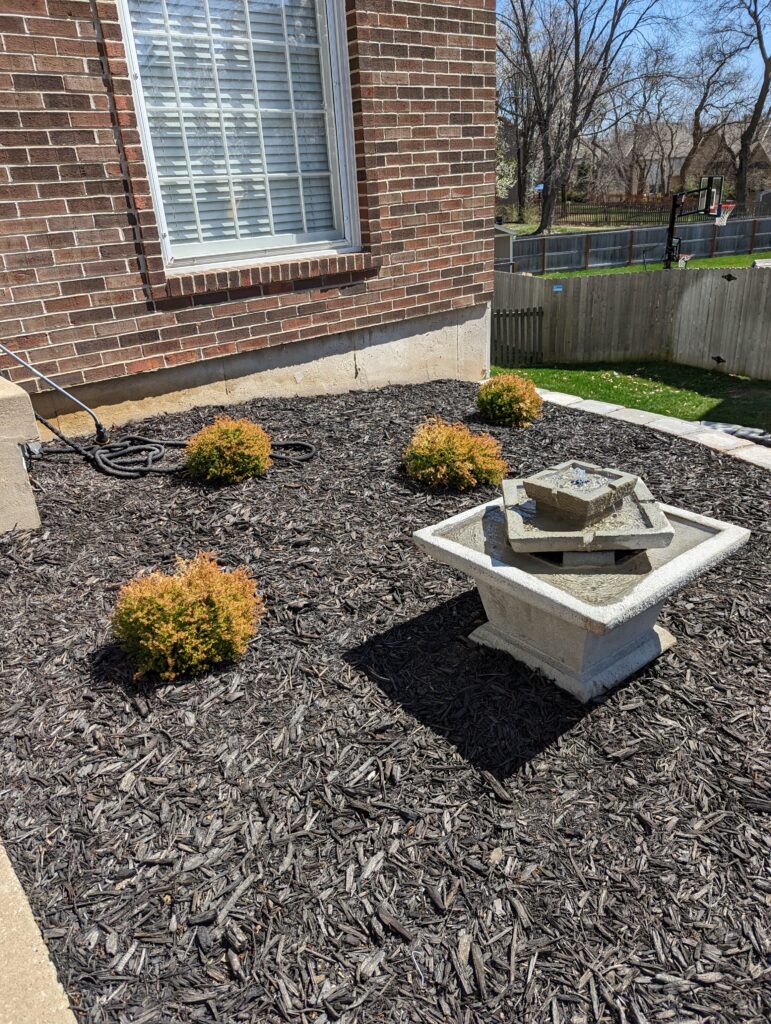 The Fire Chief arorvitae did well! They are coming back strong this spring! And our fountain looks great! We had to bring it in for the winter but Dennis has it set up so that it's easy to do. All in all, most everything did well!