Hello Teal Butterfly friends!  We are heading on a great adventure and I am so excited.  A little nervous too.  Will anyone read?  Will anyone want to see what we are doing?
My husband, Dennis, and I started this business called The Teal Butterfly about 5 years ago.  Really it was my hair-brained idea, but he was fully supportive.  He didn't realize how much he was going to be roped in!  And now we are having such a blast working on things together, hunting for unique items together, and creating together.  Occasionally my college aged son gets roped in too!
We have had a space in several venues here in the Kansas City area and dabbled in a couple of shows.  Currently we are in a store in the Historic West Bottoms of Kansas City called The Painted Sofa.  We are also in the cutest little house/store in Lee's Summit, Missouri called Very Violet.
Vintage Market Days of Overland Park, Kansas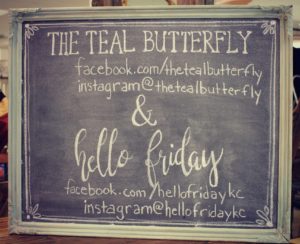 We worked so hard to be ready for the first Vintage Market Days of Overland Park, Kansas!  It was June 10-12.  We are so excited to have been a part of this show and teamed up with Hello Friday to pull out all the stops to make our space shine!  We were smack dab in the center of the show!  You couldn't miss us!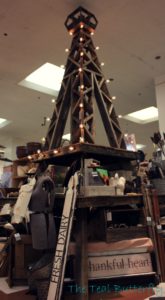 I am super lucky to have a hubby that can build just about anything I dream up.  He can dream up some great stuff too!  Like this 13′ reclaimed wood Eiffel Tower.  The theme of the show was "Paris of the Plains" which is what Kansas City is known as.  It certainly was an eye catcher and it sold within the first 15 minutes of opening the show!
I painted furniture like crazy and gathered unique items for home decor.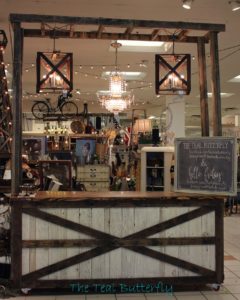 Barn door style rolling point of sale Dennis handcrafted from reclaimed wood.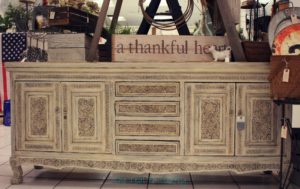 Beautifully detailed piece that is carved on all four sides!  I loved this one!  She is super heavy too!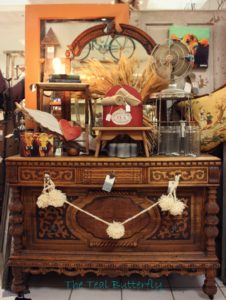 These are just a few of the pieces we had available.  The show was awesome and we look forward to being a part of the Vintage Market Days of Kansas City in September too!  I need to get busy!
Save
Save
Save